So the idea for this costume has been forming for the last few months, starting when my friends and I were saying how the name "Cristobal" sounds like "Crystal Ball". From then on I have become this ridiculous character, Cristobal. I wore the costume to school on Friday, which was the first time Cristobal made a public appearance, hehe. I didn't even think of posting it on here, but since i had already made this costume...
Before the pictures, a little background on Cristobal:
Cristobal talks in a Jamaican accent and is also Italian who says random words like "tortellini" and "lasagna" while waving her arms mysteriously . She is an all-knowing psychic who gives nonsense predictions by looking into her crystal ball to see the future. When Cristobal predicts the future, scary organ music and thunder plays and her cape blows furiously (idealistically) , but otherwise happy steel drum music plays.
uummmm, i think that's all you need to know about Cristobal...
The turban a friend helped me make, it's basically just a big pillow-hat wrapped with a big green tablecloth and then a big felt eye pinned on the front.
it was SO heavy.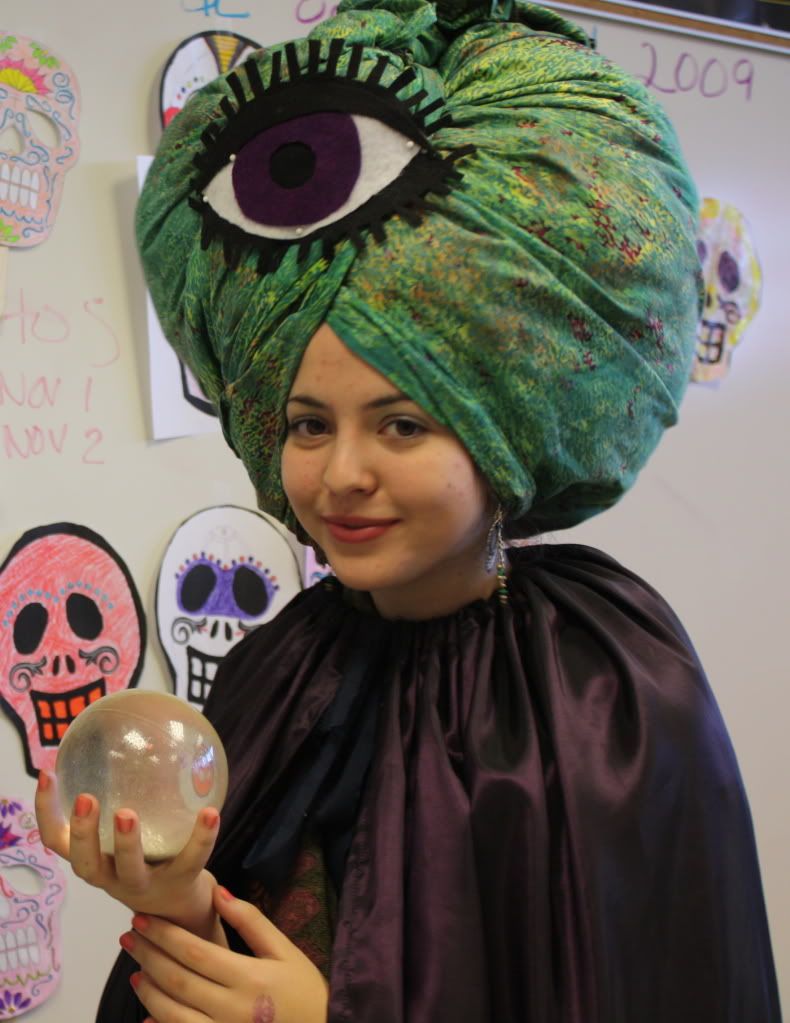 I kept the crystal ball in my hand-made sling (which you can kinda see) cause a few weeks ago i got bit by a snake and still have to wear a sling (ugh), so whenever i made a prediction I would mysteriously take my crystal ball out from the depths of my cape, haha.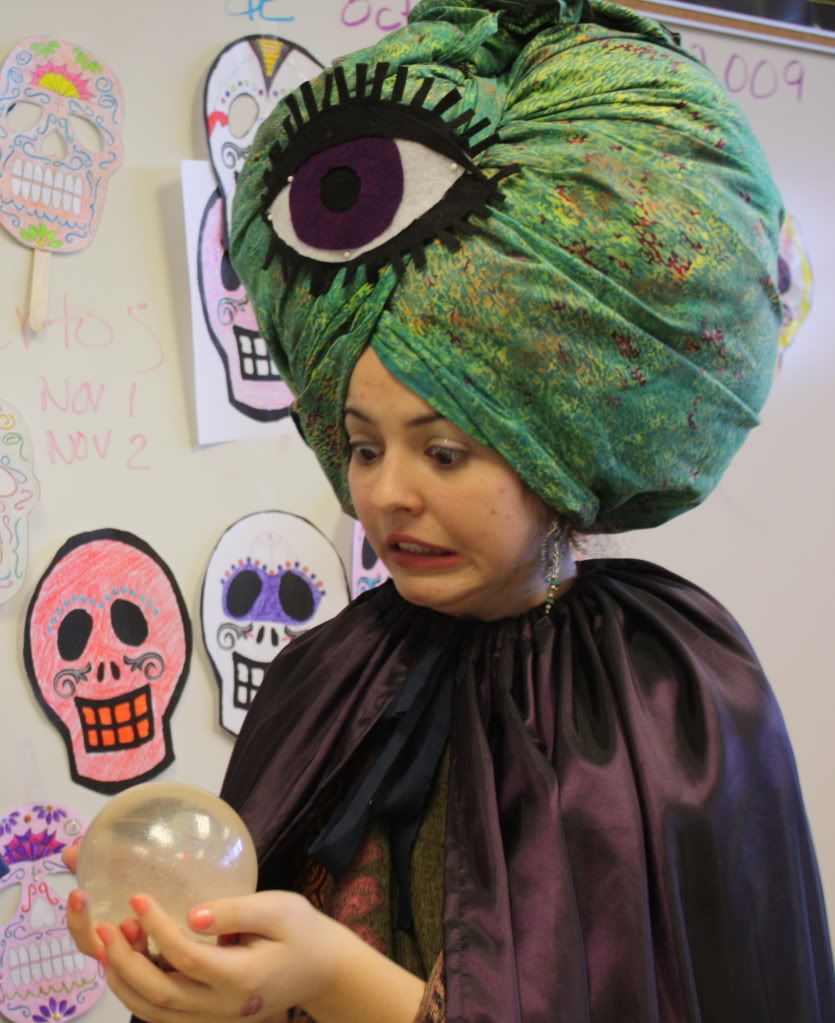 I made the cape, doesn't really need explaining, and then glued glitter on to say Cristobal with a huge eye, of course. I had to coat the glued glitter with watery glue because the glitter was coming off all over my house, but now it stays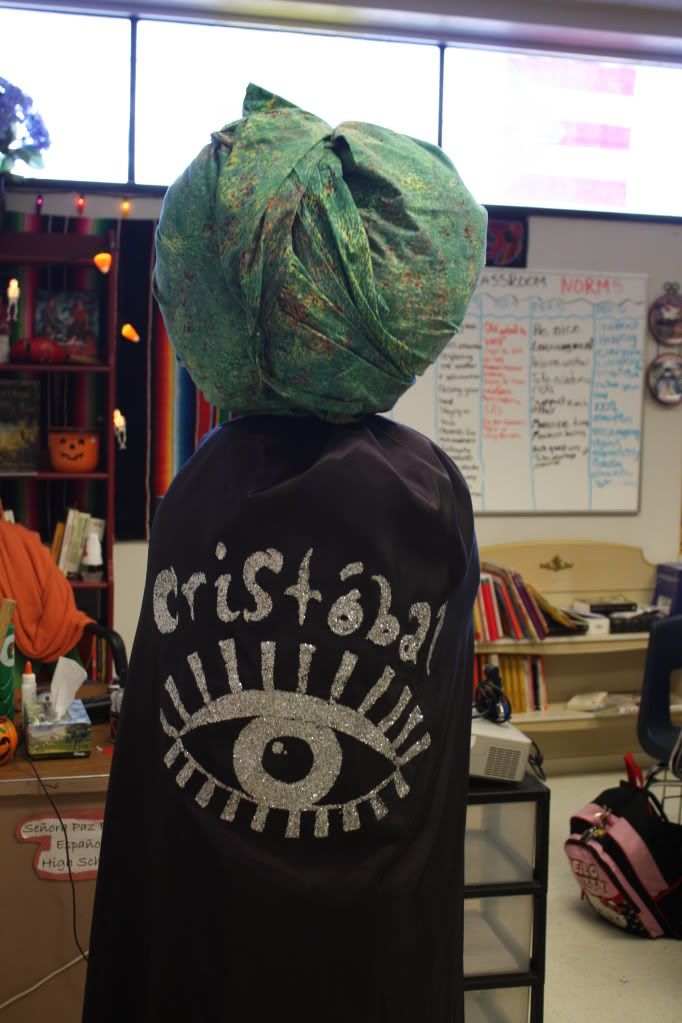 Here is the whole costume, you can't really see the pants, but I made those too from here:
https://www.craftster.org/forum/index.php?topic=254336.0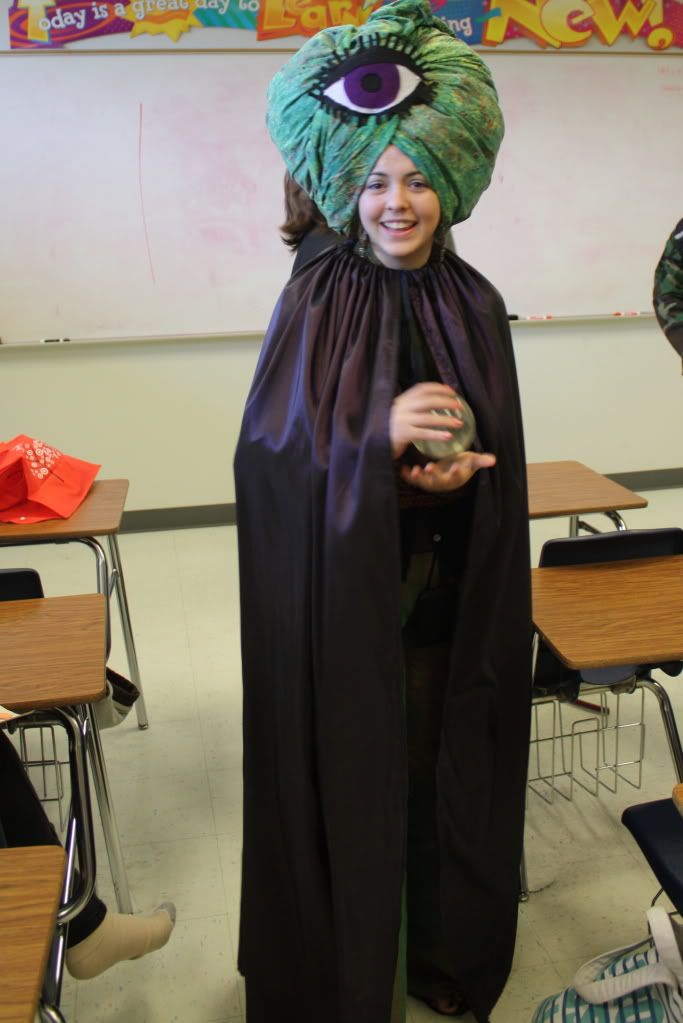 Hope you enjoyed!