I received my swap package from needlesandpins today and oh my, it's glorious!
Mitosis tote bag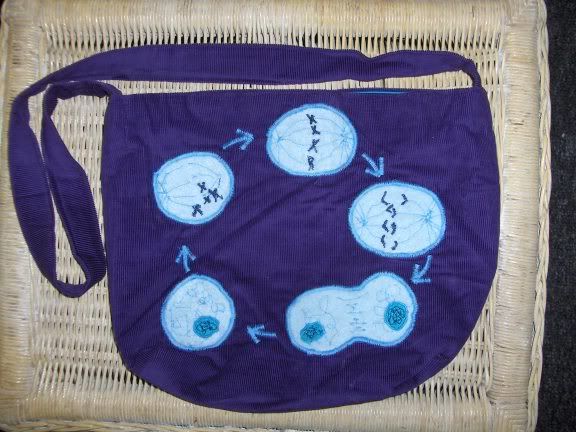 Inside pocket ("science is crazy cool")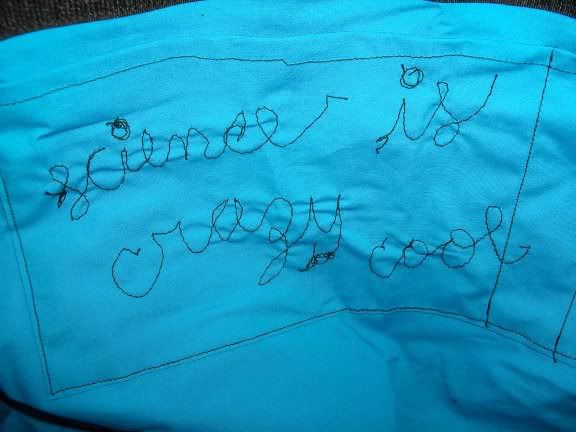 Nitrogenous base (one pyrimidine, one purine) glass marble hair clips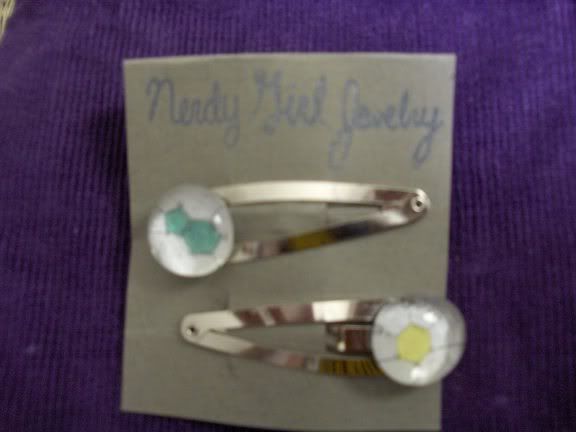 DNA & phosphate glass marble earrings (I can also use 'em as pins on the mitosis tote when I'm not wearing them as earrings)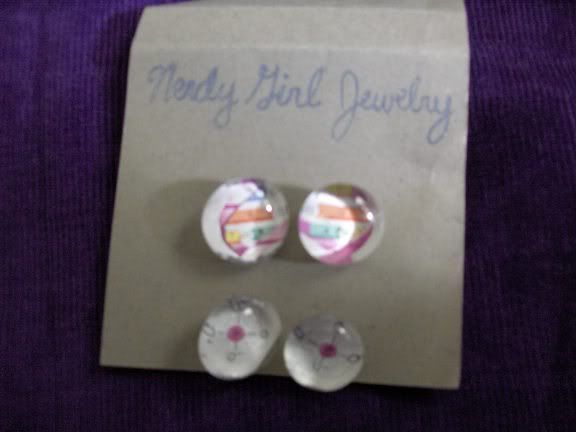 DNA handmade/handbound planner book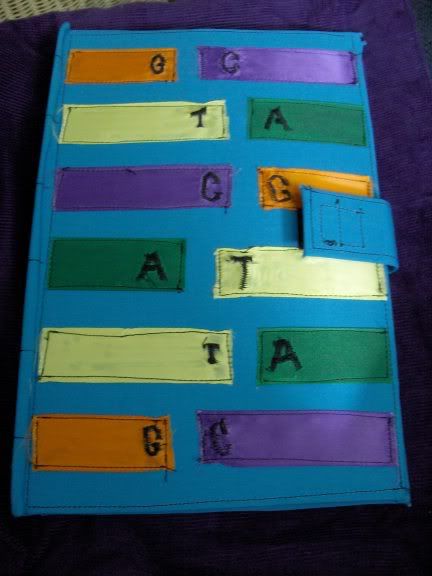 Spine of book (amino acids! woo-hoo!)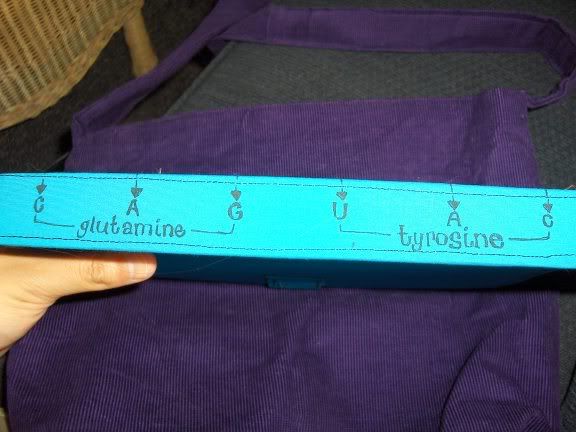 Lovely poem titled "The Family is All There Is" on the inside front cover (even more interesting because needlesandpins' handwriting looks very similar to that of one of my best friend's handwriting)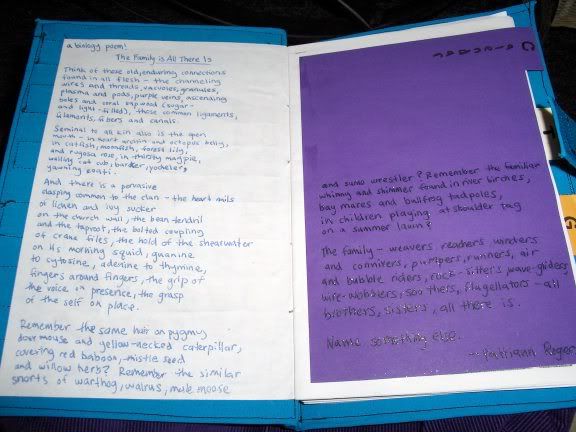 First tab of planner - "Calendar"
(4 tabs total which correspond to the 4 nitrogenous bases - cytosine, thymine, guanine & adenosine,
C
alendar,
T
o Do Lists,
G
oing To Do Someday, &
A
ssignments + Notes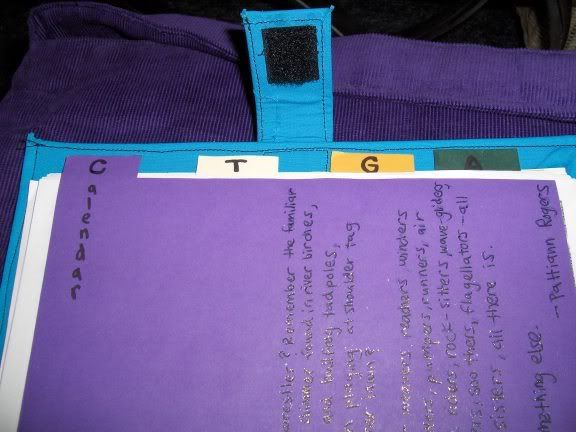 I absolutely love everything! I've been happily using my mitosis tote bag and taking it everywhere and showing it off to my friends.
Thank you so much needlesandpins! It looks like a ton of time & effort went into making everything (like each date on the calendar pages of the planner was hand-numbered) and I appreciate it so much.