This skirt had been hanging in my closet for ages, and I had only worn it once. I hated the way the fabric went in...waves (for lack of a better word) and long it was.
Before: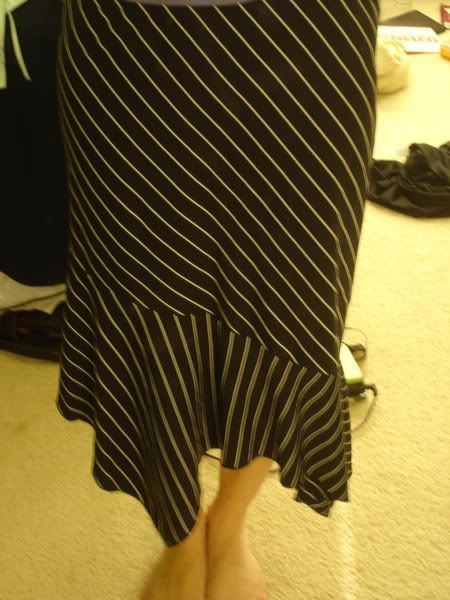 And after:
'Scuse the face!
Attempting to show the slanting hemline. It was a mistake when I was trying to cut it straight, but since the lines go that way, I like it.
The straps (made from scrap) and the buttons are just decoration, because the elastic in the waist holds it around my chest. I love this shirt, and am thrilled that I found something to do with this old skirt.