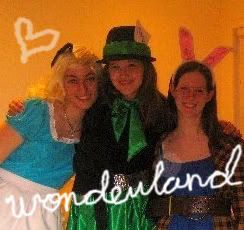 Three of my friends and I (all of our names start with the letter E - a pure coincidence I swear) decided that we wanted to be Alice in Wonderland Characters for halloween. But of course - I'm the only one out of us who can sew
So here's a collage of the three costumes I made: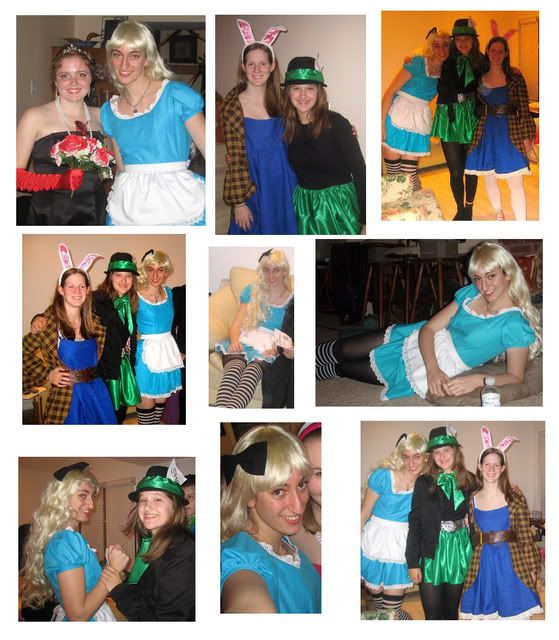 I'm Alice and my friends are the Mad Hatter and the White Rabbit. I mainly used two simplicity patterns - which is why they're not exactly true to their original costumes, but rather an interpretation.
Included in the pictures is a Queen of Hearts costume, made by a friend with the same name as me
She didn't make the dress or gloves - but she did embroider them.
Thanks for looking!