I have been playing around with braiding wire lately.
Originally, I was just trying to get a good weight for making rings;
but then I whipped up these earrings for my Niece Momma for Christmas.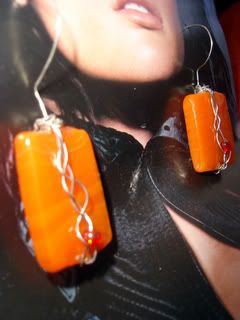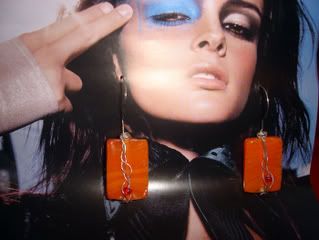 Nevermind my model's existential crisis. (Her fingers aren't loaded.)
The DH commented that my wire work is getting better.
It's still a bit wonky, but the Niece Momma know that
I'm
a bit wonky, so . . .
What do you think?