This is a brilliant recon. I love the shape of the bag and the look of the belt holes on the shoulder strap.
BTW, I recognize the lining fabric. My mom made cafe curtains of this print when we were kids (late '70's.)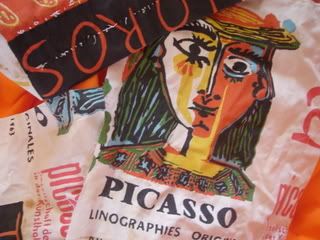 I always loved this fabric. That is why I still have some scraps of it. There is little that is usable, as there are rust stains from the curtain rod.
So, congratulations on
two
good finds.