Here's my jewelry from Kangys_Tangies!
A memory wire bracelet with an assortment of green beads (my fav color)!
Another beautiful bracelet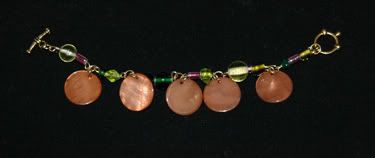 An awesome turquoise and wooden bead necklace I can wear with lots of stuff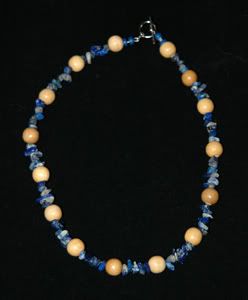 And I think this one is my favorite, a wire recklace with beads and a sun charm, backed with what I think is a purple guitar pick.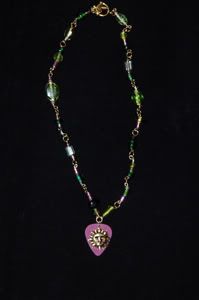 and a detail shot of the charm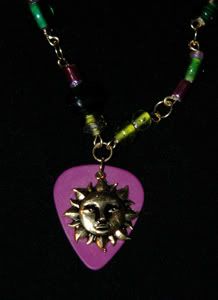 Thank you so much Kim everything is wonderful!!!