Somewhere in between moving across the country and starting a new job I found time to crochet, but didn't find time to take pictures of completed projects. So, here's a bunch
Connor modeling a scarf with a star embellishment .. my first try at crocheting a scarf vertically.
An Amineko kitty I made for my best friends son before we moved across the country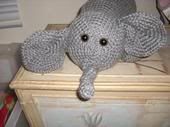 And an elephant I made for her daughter .. the pattern for this was a bit wonky and I wasn't all too happy with it but she loved it so I guess that's what matters.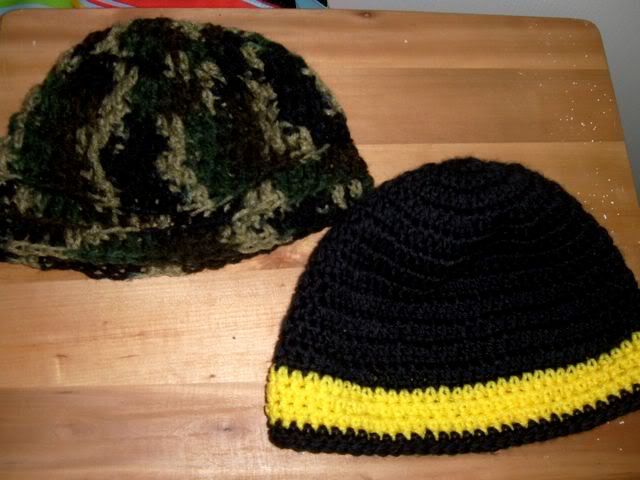 Our roomie is deploying soon and asked for a hat he could wear under his kevlar helmet .. hence, the cammo hat. Then Hubbles complained he wanted a hat too, so he got a hat resembling a bumblebee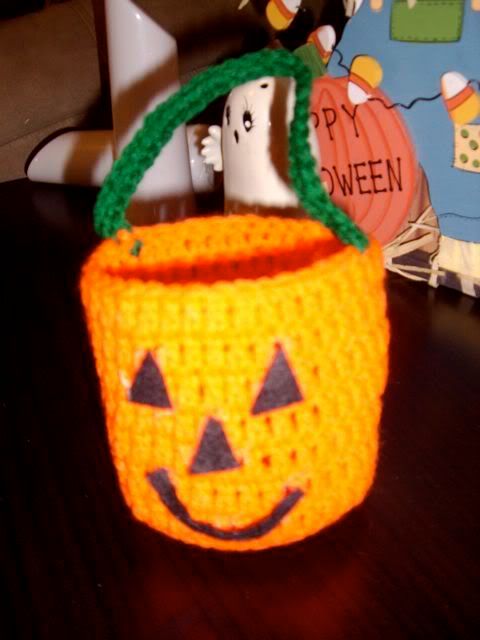 And a little jack-o-lantern bucket I whipped up one day from my grandmom's old pattern.
Right now I'm working on the round ripple afghan for one of the two girls I am a Nanny for .. here's the progress so far: