Because no man has a custard colored room, right?
In our old apartment my craft room somehow turned into a "crash" room (I blame the futon) so I vowed that in our new house, my craft room would be just that .. my craft room! No dog kennels, no guest beds, no Army gear pouring out of closets. So after a weekend of unpacking, organizing, and throwing all of the stuff that I listed above into my husbands "room of stuff", I present my craft room! Hope you like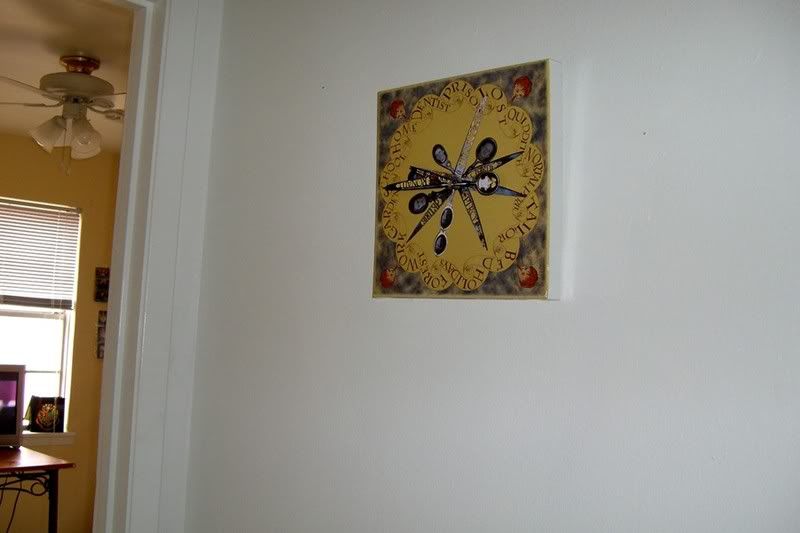 Rounding the corner from the hallway, you know you are entering my space by the Weasley Family clock outside the door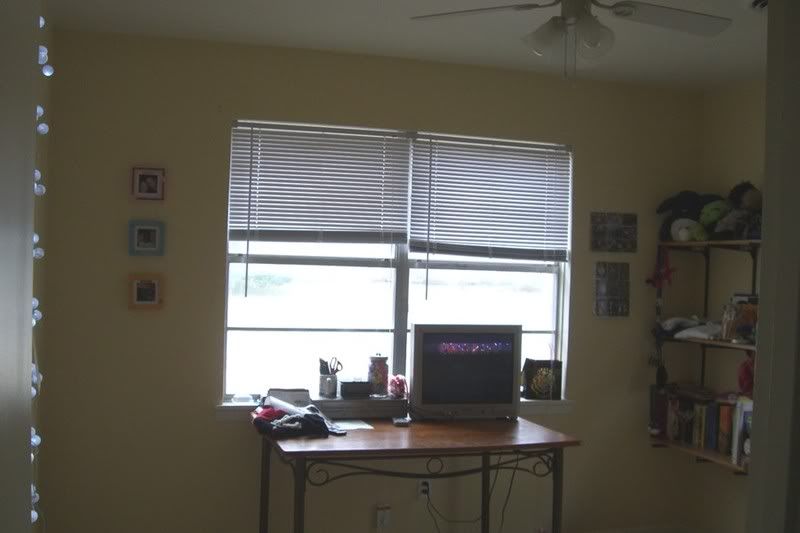 The view from the hallway (sorry the picture is so dark, but hello natural lighting!!!)
The closet, which houses my rather pathetic yarn stash, various wips and "I will someday do this" projects, an amigurumi hippo that has needed to be pieced together for almost a year now (oops?), and boxes of pictures that I will go through someday .. maybe
Closeup of the sign next to the closet .. my crafting, and life, mantra. (Also shows the closest actual wall color)
Closeup of my pathetic yarn stash once again .. it was about double the size until Christmas showed up .. stupid Christmas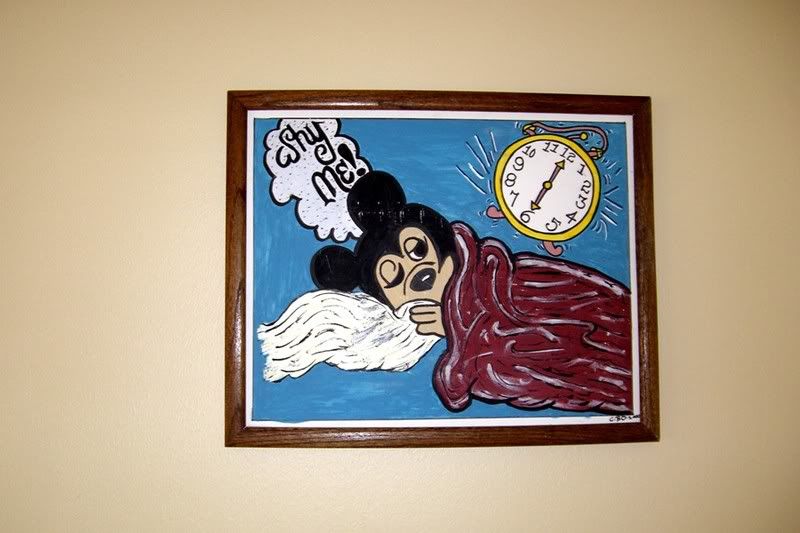 My grandpa was an animator for Disney long long long ago, and he used to make a TON of pictures like this for all the grandkids after he retired. When my Dad passed away he stopped drawing and painting unfortunately, so this is the last thing he ever made me
It's lovely though isn't it?
Shelving I put up all by myself (er .. sort of) .. top shelf holds various stuffies & ami's, HP related stuff, and my House Elf and Sorcerer Mickey hat!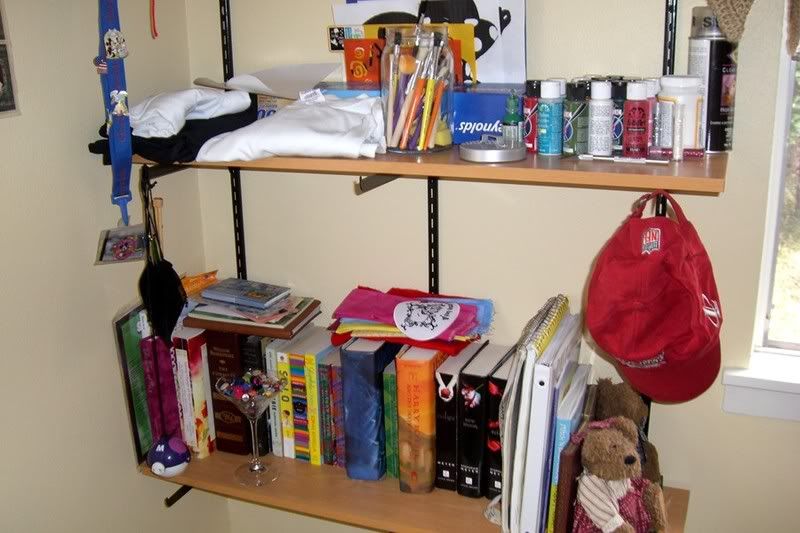 Middle shelf holds stenciling stuff (and my Disney pin collection), Bottom shelf holds books, sketchbooks, misc. crap (fabric, stickers, stationary), my Dad's Giants hat (Gooooo Giants!), and a Squirtle in a Pocket Monster's ball my husband gave me when we first started dating <3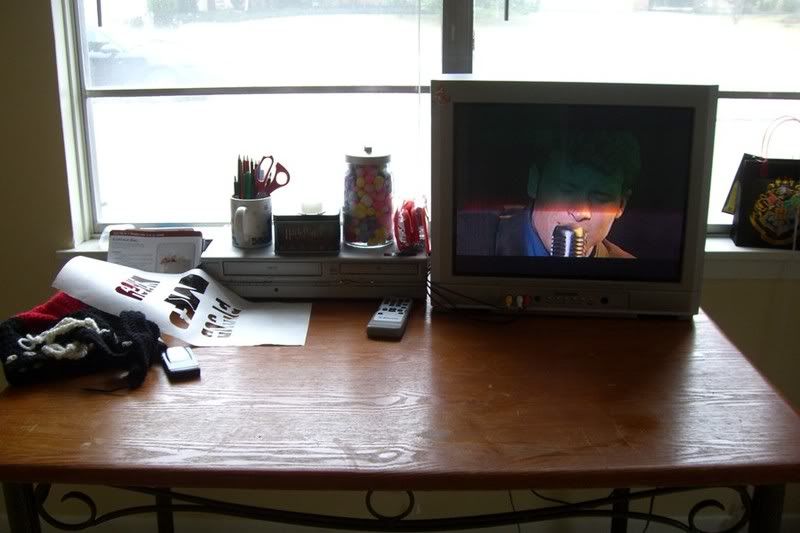 My crafting desk (hi Brian!) that will someday hold a sewing machine. Someday.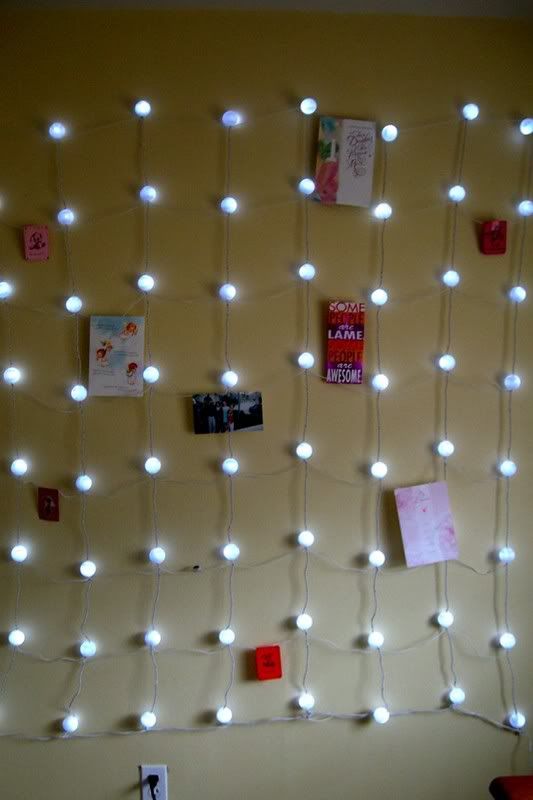 My faaaaavorite part of the whole room .. netting lights from IKEA that I very cleverly attached things to that I like looking at. Cards from my parents & friends, a picture of my Dad, stepmom, & little sisters, and random other things.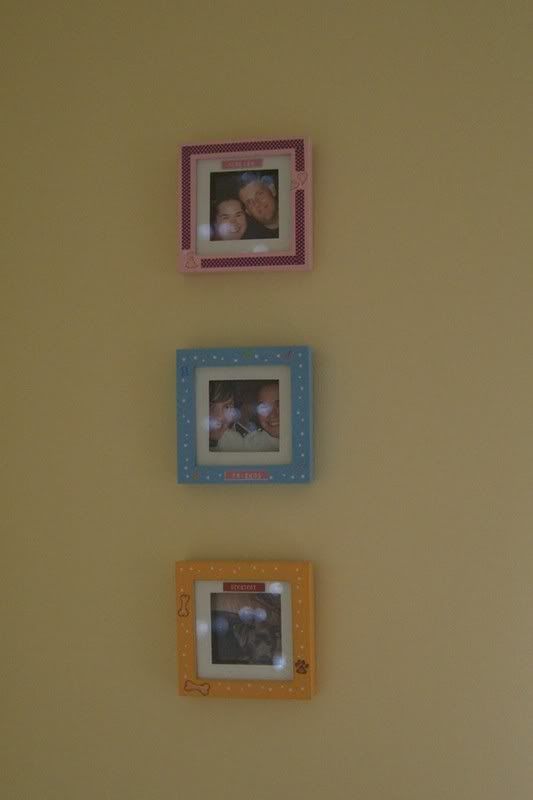 Wall next to the desk has 3 shadow box picture frames my best friend Lo made me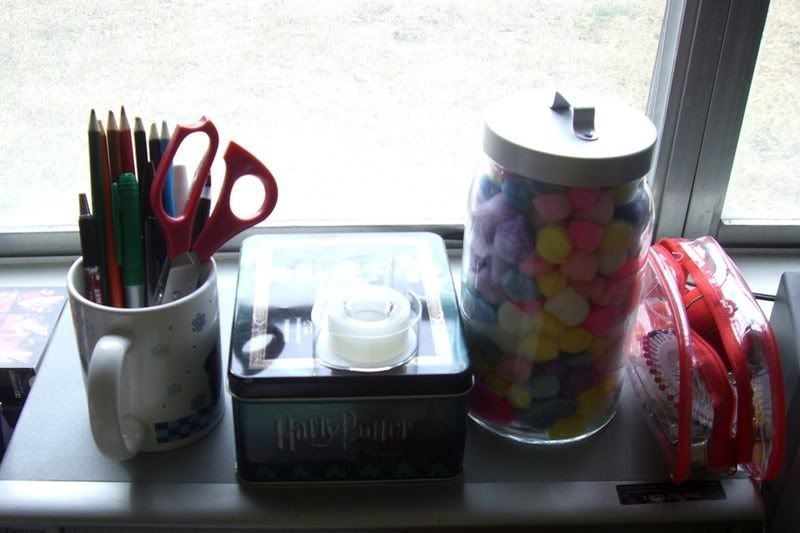 Top of my VCR/DVD combo (how ELSE am I going to watch my old BSB videos
) .. sewing kit, jar of pom poms, harry potter tin full of ribbons/notions/random crap, and mug o' pens/pencils/markers.
My second favorite part of the room .. a martini glass full of buttons & safety eyes. I just think it looks cool
That's all! Who wants to come craft with me?