So being an Army wife, I am constantly surrounded by at least 6-10 boys who most times act like they are 12 years old. Usually I hide in my craft room and they play video games in the living room and leave me alone, but this morning the three who actually reside in the house with me (Hubbles and two roomies) caught me looking at stencilry and declared they needed homemade shirts more than AIR! After many hours of cutting, painting, fighting with the printer, and declaring that if they ever so much as think about asking for anything again they were getting an x-acto knife to a very select place, these shirts were born
Hubbles .. er I mean Darth .. Micah/Clone Trooper, and Jake/Bobba.
Their real faces
Hubbles in his Zombie shirt .. isn't he precious?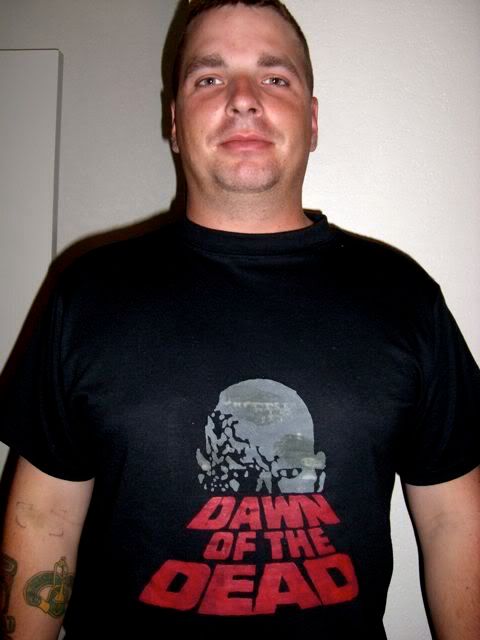 Micah in his Dawn of the Dead shirt .. I am SO proud of this one, by far my most complicated shirt to date
Jake's 24 shirt .. apparently it's a running joke on the show? Can't you tell I've never seen an episode?
Please let me know what you think!!