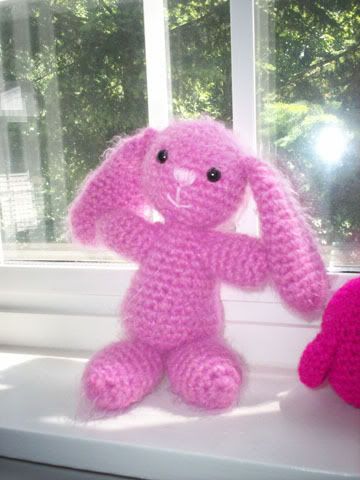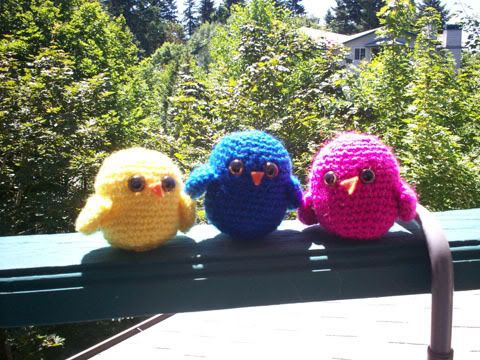 My first project was the trio of little birds I made from the pattern I found here.
http://bittersweetblog.wordpress.com/2007/02/19/birds-of-a-feather/
I just happened to have the three bright colors of the same yarn in my stash, so I went for it. Because the birds crochet up so quickly, they make a really satisfying first project. I started with the yellow, then the pink, then the blue and feel like I improved as I worked on each of them.
For my next project, I chose the "Best Bunny" project on the Lion Brand Yarn website. Unfortunately, I chose to use this fuzzy pink angel hair yarn that I got for nearly nothing at a JoAnne that is going out of business.
OMG, I thought that yarn would be the death of me. After completeing the head and body and several mangled arms, I scrapped the rest of the pattern and made the arms, legs and ears on my own. Even with my limited experience, I think Lulu, the pink fuzzy bunny turned out pretty cute.
Thanks for checking out my Amis.