Well, after studying twinkiechan's cupcake scarf very closely, I came up with my own version of the cupcake. I lovelovelove them & can't wait to finish them up & make myself a scarf for this winter! I haven't weaved in the ends or decorated them (I want to buy some pom poms
), but at least it's a start!
All comments & constructive criticism is greatly appreciated. Thanks!!
My lovelies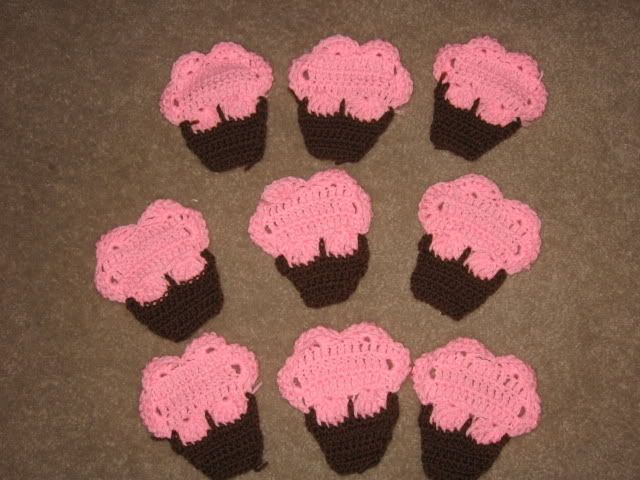 Upclose