Woohoo! I have pictures! Well, some pictures. I still need to upload the picture of my TOL pendant (I waited until this afternoon when I could take a shower during nap time...I will post those tonight too) and track down the awesome earrings dawl sent me. My daughter, who's ears are not pierced, is obsessed with the earrings I received (a pair of marble Jack Skellington and 2 pairs of blue button earrings, they are amazing, seriously!). I also need to get pics of the awesome crocheted Mario set that mama24boyz sent me for my son, Dominic, for his birthday. I knew she was sending me the Mario, but I didn't expect the star and bomb. They are so cute! I literally squee'ed when I opened the package and found them. She also generously included the leftover party hats that she'd made for her son's Mario themed birthday party, for us to use at my son's party next month (she also hooked me up via PM with a lot of links for party ideas). I'd forgotten how awesome the people were on Craftster and I'm SO glad that I decided to come back.
Okay, enough gushing, here are some pictures!
Dawl sent an insulated lunch bag for my son made from awesome super hero/comic book word fabric: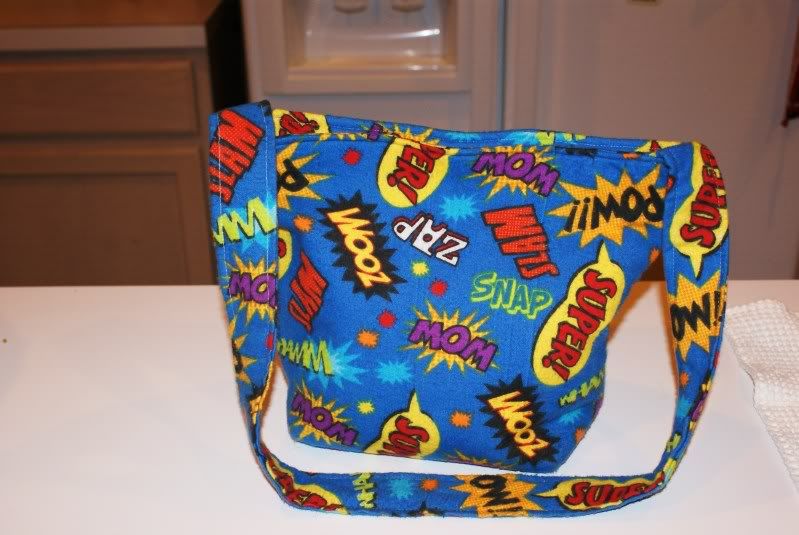 I've been told that it keeps his lunches colder than his store-bought one and my daughter has already been asking for one for her "for next year, Mama, when I start kindergarlen!" LOL
A reversible bucket/sun hat for my youngest son, who is obsessed with hats (excuse the jammies lol):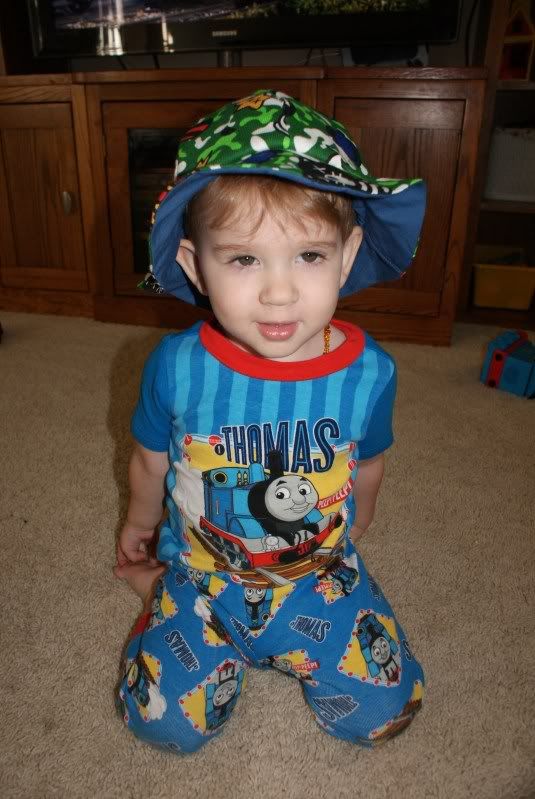 A pink shirt with a beautiful unicorn embroidered on it for my daughter. She LOVES it!
And because he wouldn't let me take a picture without him in it, lol.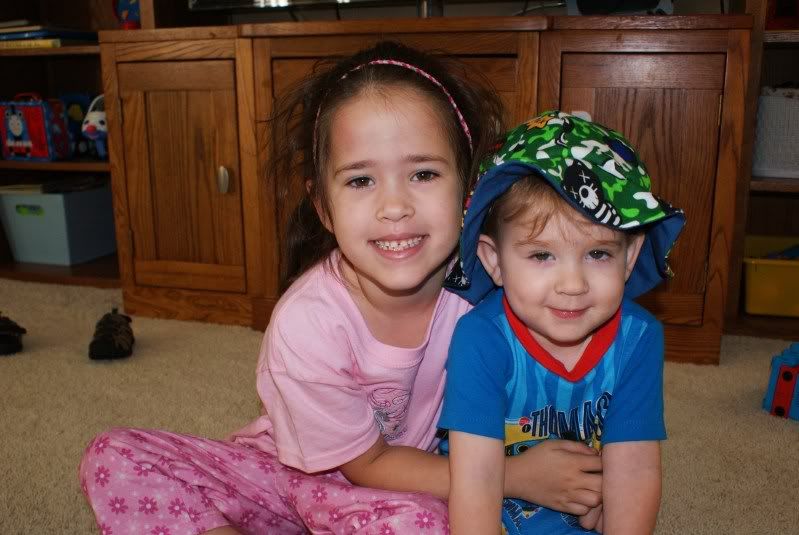 Thank you so much everyone! I'll be back again tonight with more pictures.