There are going to be a lot of pictures & I apologize. I just wanted to show all of you what an amazing swap Gishygoo did! I love everything!! It's so fantastic.
She sent a package for my daughter too:
A reversable bag for Sophia:
Hello Kitty as the outside.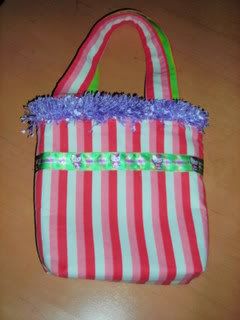 Tinkerbell as the inside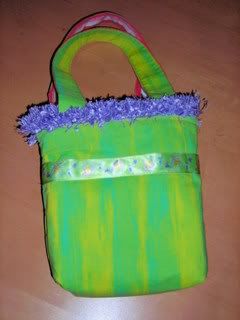 A bracelet with her name on it. Sophia Mae: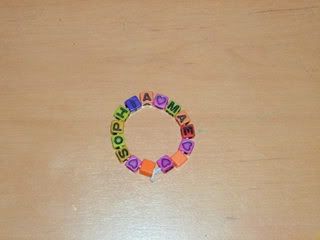 And a fabulous shirt: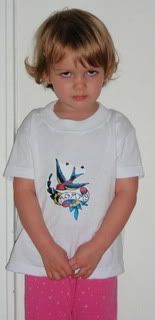 Sophia's not in a picture mood today.
The t-shirt is especially awesome & almost made me cry as I have that tattoo on my arm with Sophia's name in the banner.
Now, my super fantastic stuff.
A fabulous doughnut which I adore & will have to hide from my child: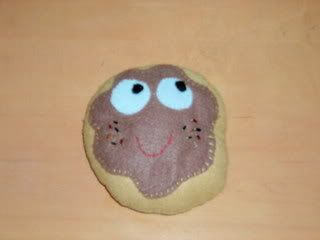 A beautiful necklace: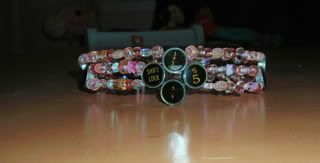 (There should be a picture of me wearing it, but I'm not very photogenic today. I tried.)
The cutest notecards: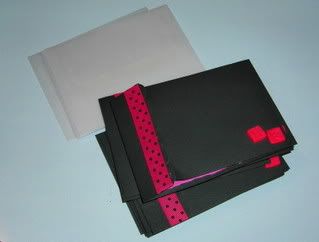 And an utterly amazing bag: 3 pictures for the detail:
Front: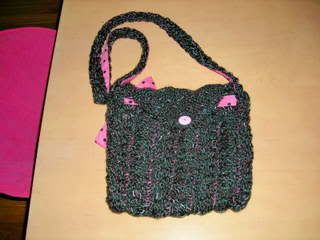 Back:
Inside: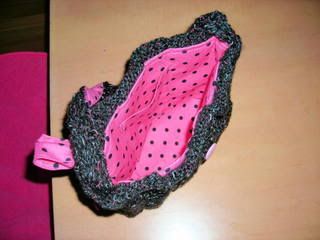 It's all so great!! Thank you so much, Gishygoo!!!