I've needed a stand for my jewelry, but I don't have anywhere to set one. So I made one to go on the wall.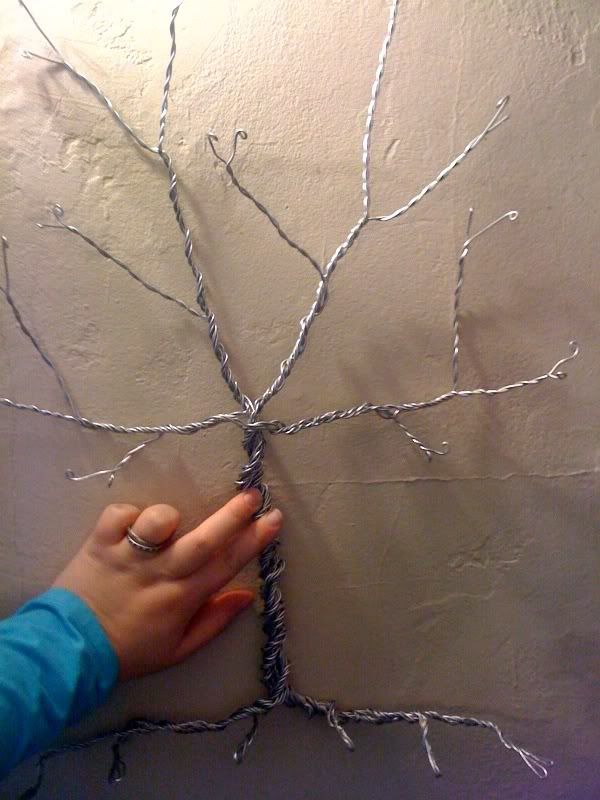 I'll hang belts and scarves and hats on the bottom, and my necklaces on the top branches, and earrings in the loops at the end of the branches.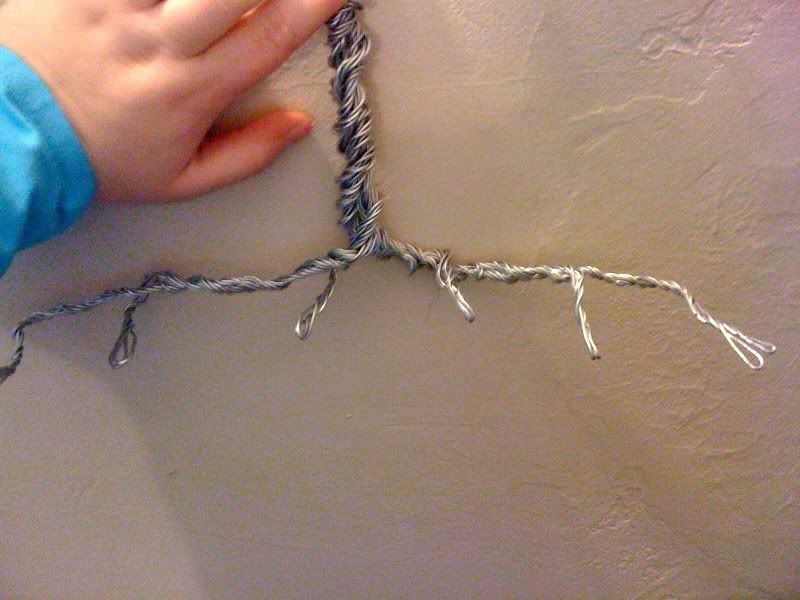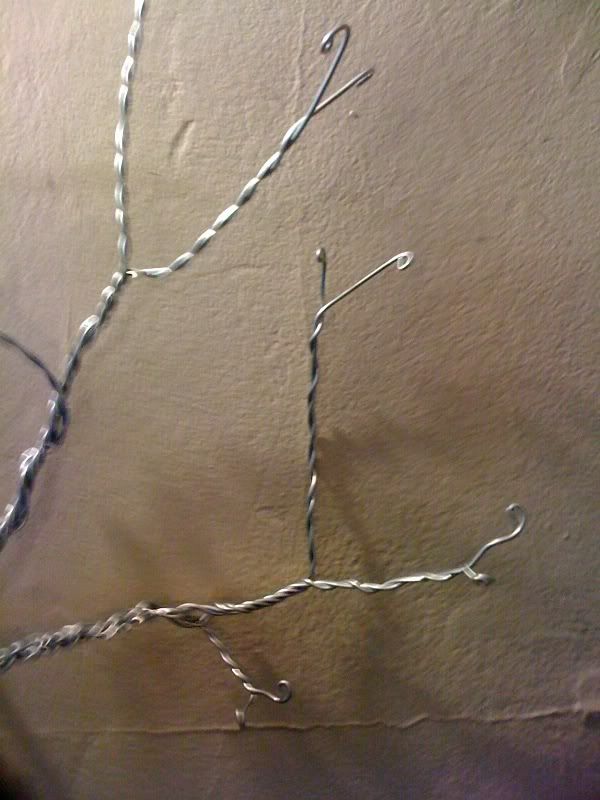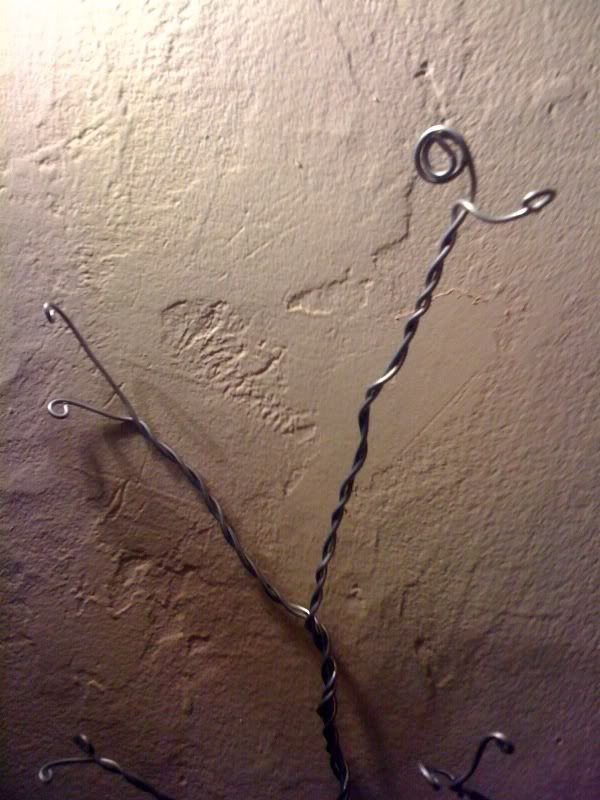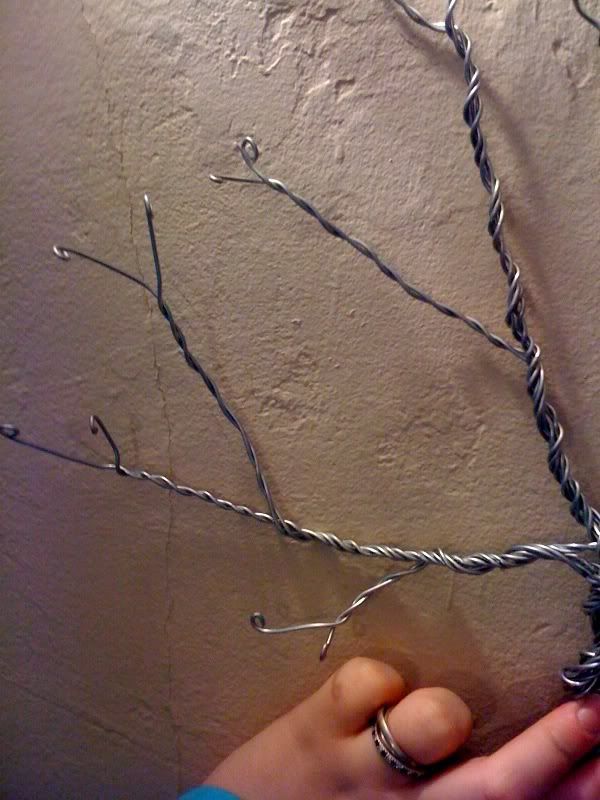 I'm not sure if I'm done with it yet, I think I want the trunk to be a bit thicker, so I might wrap some more wire around it. I also need to figure out how to hang it on the wall.
What do you think?