Howdy Folks!
My friend's Grandmother gave me an old ivory colored Macy's sweater from the 60's during the summer. It had bunches of holes and stains.. but it looked freakin awesome, and I knew that I could do somthing with it.. So, I brought it back with me to Virginia and stared at it for like.. 3 months.
Then I saw the post(sorry don't remember where it is) about felting sweaters and making them into gloves and scarves and things.. So I did my own version...
The neck piece turned out pretty well, even though one corner won't stay flat.. Any ideas on how to fix that?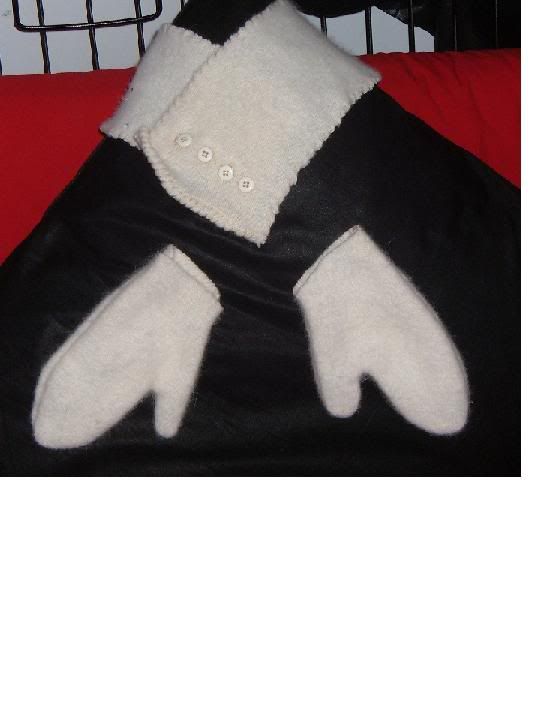 The gloves aren't finished just yet.. I'm going to sew on the cuffed ribbing from the sleeves.. Then I might turn the leftover sleeves into arm warmers.
I also plan to embroider on everything.. Any ideas as to what I should embroider on them? I was thinking a robot, or mayhaps some pretty flowers, or music notes... can't decide.
But, anywho, I would love to hear what yall think of them!
Thanks!
b.t.w. This is my first project posting.. I feel really silly.... teehee...