my best friend in the whole world is having a baby at the end of december and i wanted to make something special for her and the new baby
so i made her a quilt and i appliqued her name on it! i used Anna Maria Horner's Chocolate lollipop fabric squares! its a simple pattern but i think its still really cute. i used decorative stitches on the seams! so here it is!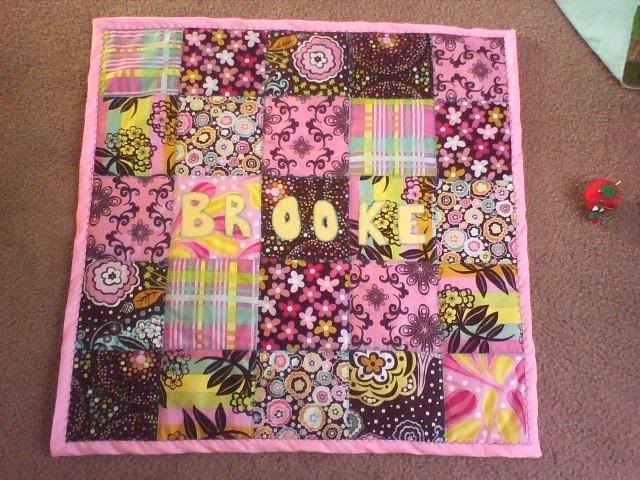 and a look at the binding and the backing fabric.....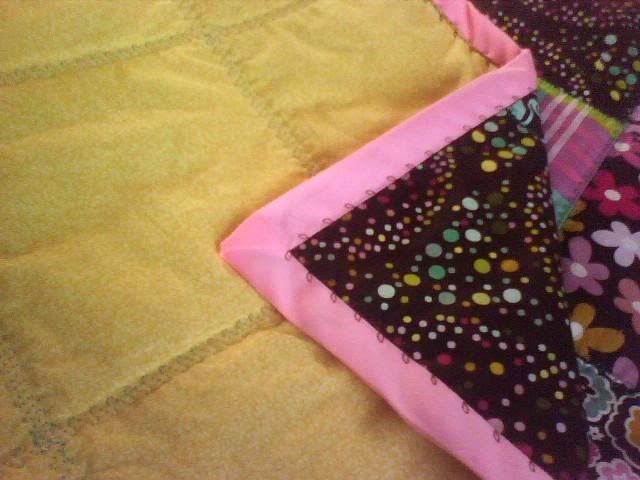 comments much appreciated! thanks for looking