For some reason, I just thought that my BIL's xmas gift would be wrapped in a tube, like that classic oatmeal box trick to keep people from being able to guess. It turns out that we had a sturdy tube package from an Irish whisky we received as gift ourselves and it was the PERFECT SIZE to fit in the one little spot left in the box of gifts being shipped to the family! Instead of just wrapping it as per usual, I made it into something reusable as a gift container using only items that I had in my stash.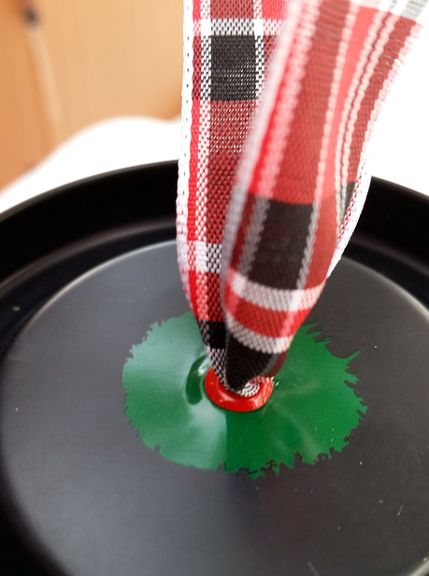 I used wrapping paper and washi tape on the main body. I drilled a hole into the top, then finished with a grommet and a ribbon for a handle.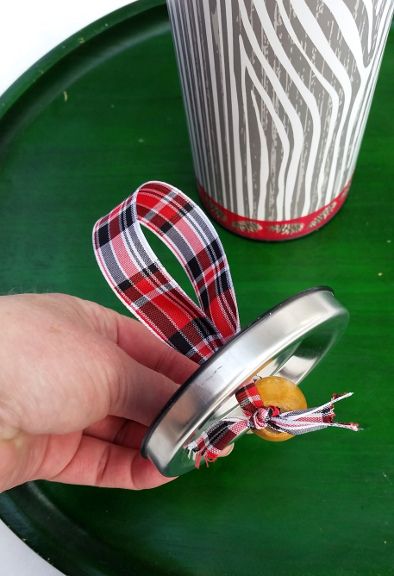 I used a wooden bead to reinforce the ribbon handle.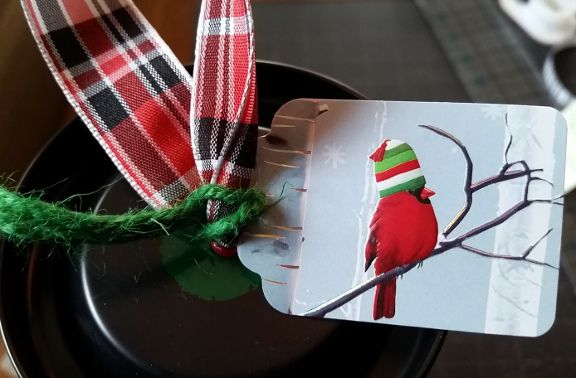 And here's the little gift tag (one of the things in the tube is a stocking cap)! It's made from a holiday card using a punch.