We're joining a fund-raiser walk for the local Humane Society in a couple of weeks. I wanted my girls to have something special to wear. That's Olive from the front up there and here she is from the top; she's 8 years.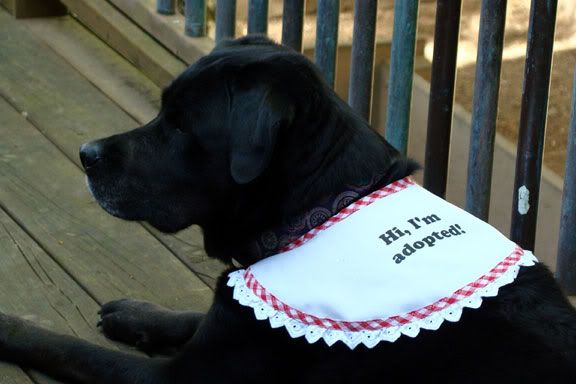 White cotton & eyelet lace I had laying around, red gingham I made and an ink-jet iron on.
This is Betty, she's about 8.5 months.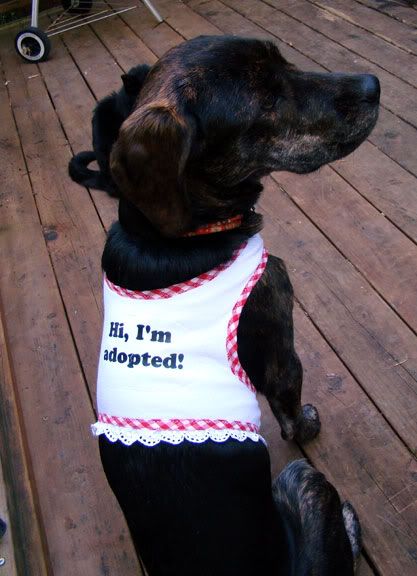 Made from an extra white jersey pillowcase and the same other materials as Olive's.
I'll probably make coordinating collars for them, too and hope I can get a shot of them at the event!