So a good friend of mine asked for some help making a dog tutu and I, of course, accepted. The thing is, I've never made a tutu for anyone, let alone a dog. So, of course I had to practice and who better to pratice on than my Beastie Grrlz, Betty and Delia? Making the tutus was more time consuming and yet much easier than taking photos of my horrible beasts wearing them.
Delia: What is this thing, mama? I must bite it.
She got used to it... or at least distracted.
Betty: Look how good I am. I'm sitting!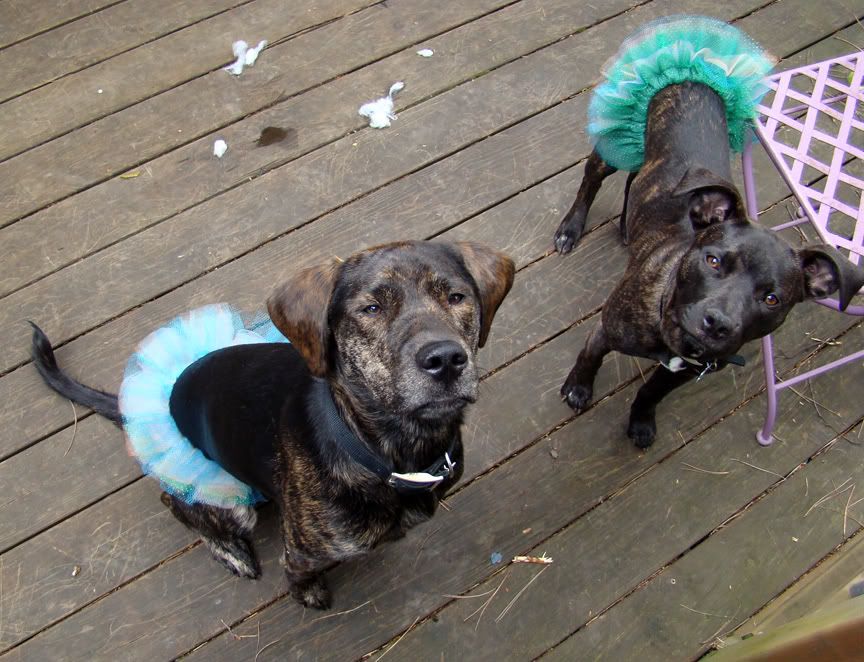 Delia: No, mama! I'm the good one.
I'm
sitting!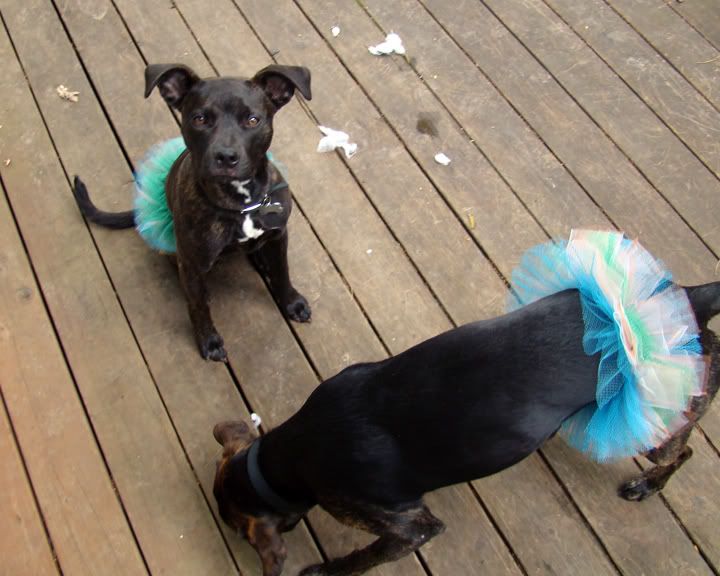 I used the same netting and tulle for each of their tutus, but in different configurations and I assembled each tutu differently to attempt to figure out which is easier/faster and/or better. Betty's has each double folded layer individually gathered and then sewn to an elastic that fastens with Velcro around her waist.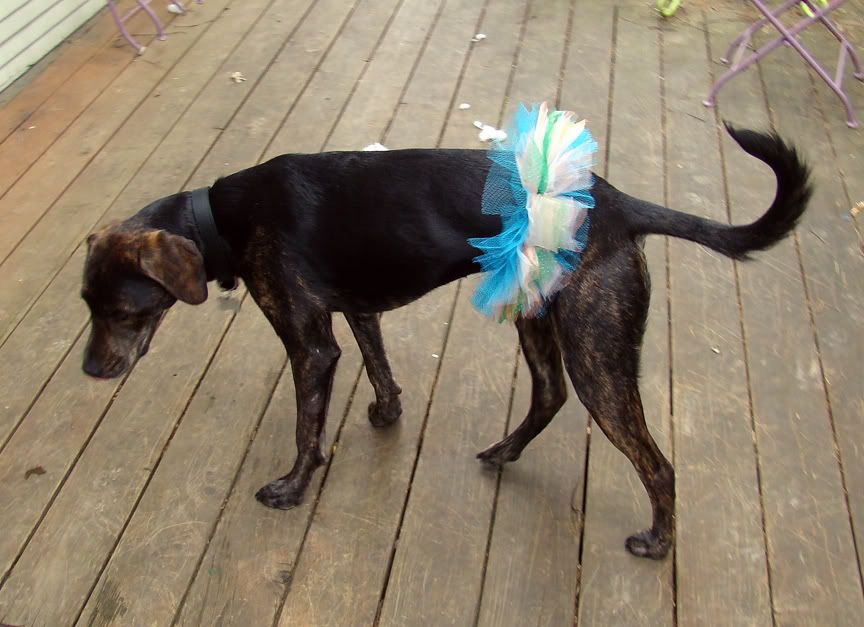 Delia's has all the layers folded in half, then a channel sewn for the elastic w/ Velcro. Faster, easier, but doesn't hold it's fluffiness as well.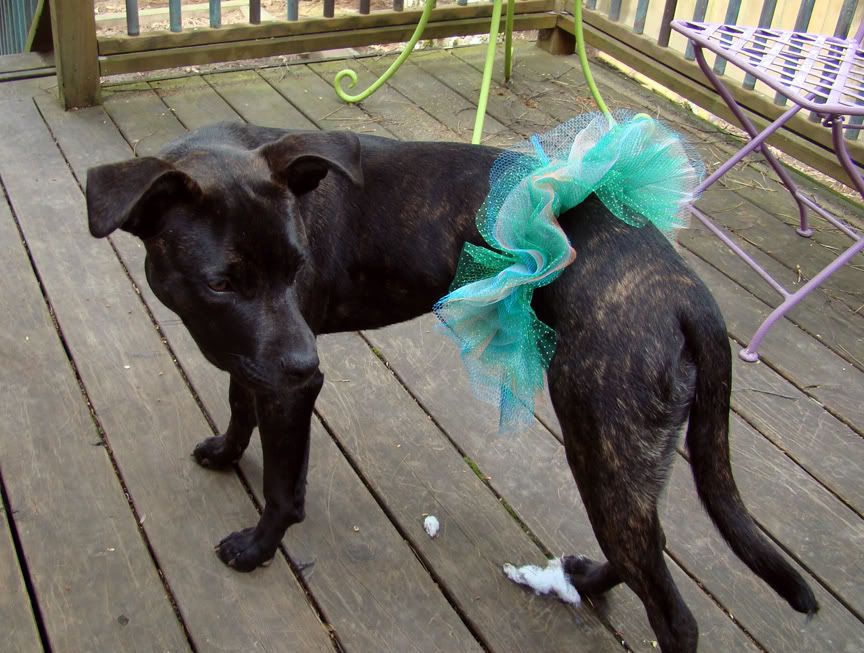 Finally a question: Is it a catwalk when it's a
dog
fashion show?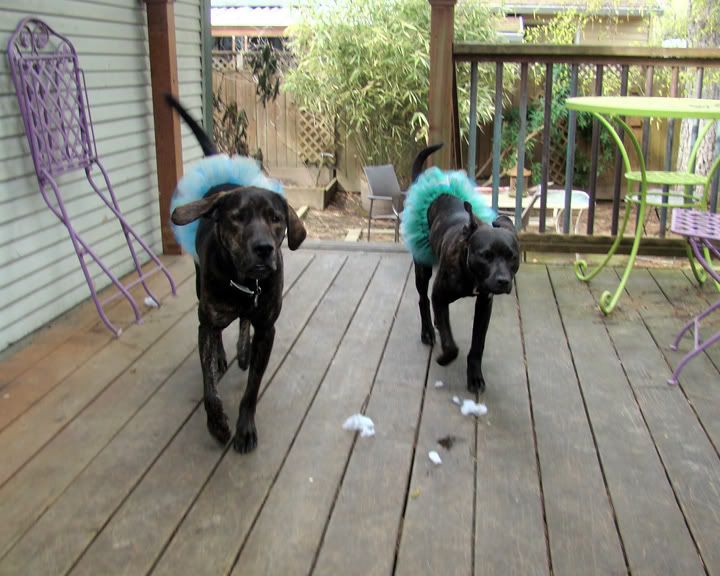 Regardless, I think Tyra and Miss J would approve.