I am doing a tea towel swap with some friends. I decided to do variations on a theme with that theme being Bigfoot. Here is my latest: Hello Bigfoot. Most of the others are also posted here on craftster.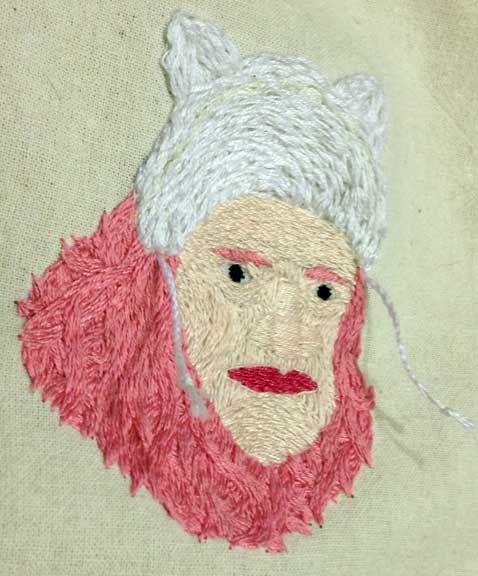 Another angle to see some of the textures. I used split stitch for the face and beard and a bastardized turkey stitch for the kitty hat. The hat ties are braided.
And because I think it's funny to say "Pam's backside is a hot mess" I am including the photo of the back which for some reason was extra chaotic. Perhaps it's from stitching with dogs wrasslin on the same couch.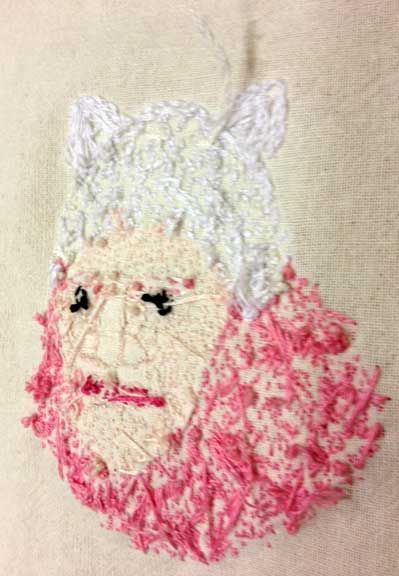 I was the last to stitch on her towel, so she is the second to receive her completed project! This was supposed to be a "spring fling" swap, but now we've passed through spring, summer, autumn and on into winter. I have one more to stitch and I think there are only a few more to stitch on mine.