I found another way to use the paper mache spheres that I've been making my Fisher Price Little People Dioramas with by poking around on Pinterest. And by poking around I mean "staring at for hours." This one is a gift for The ManFlesh's mom.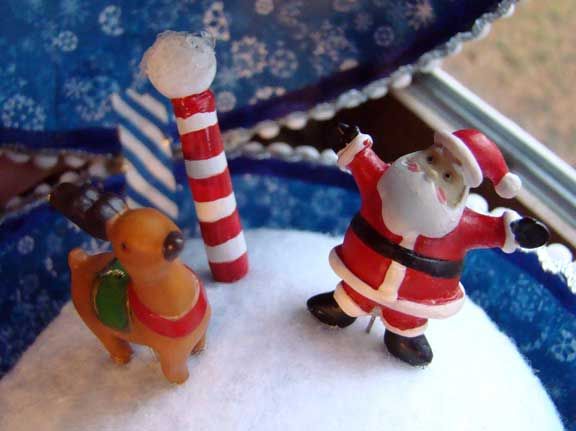 The outside is a monochromatic, glittery snowball. I decoupaged the exterior with tissue then painted it white. After I added the mini pom fringe to tidy up the seam and used a plastic snowflake to cover the nubbin where the original loop has been attached I covered it with some vintage "diamond dust" that I picked up years ago in the Goodwill bins.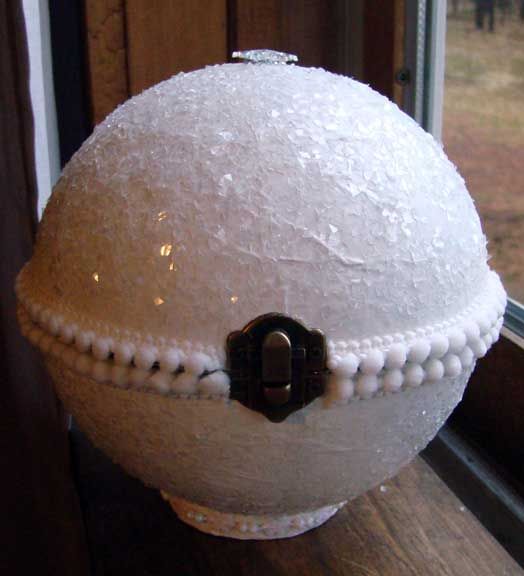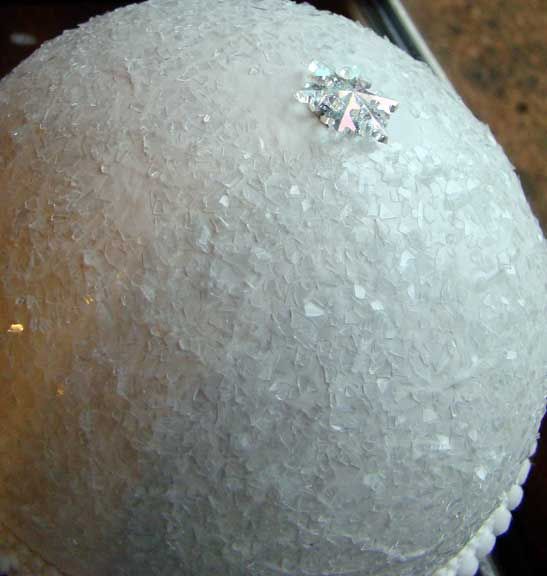 But the inside is THE NORTH POLE! This this is like a Tardis: it's bigger on the inside. I decoupaged strips of snowflake-patterned scrapbook paper to the inside and finished off the edges with some ribbon.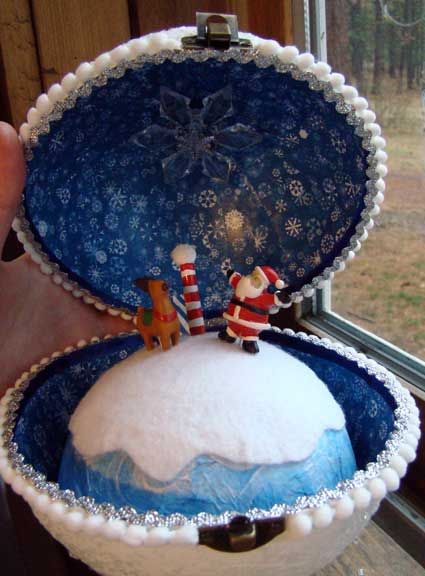 I used couple of plastic snowflakes from my stash to hide the nubbin on the inside from the hanging loop.
For the "earth" I used a floral foam half-sphere that I decoupaged with tissue and painted with swirly-twirly Arctic Ocean waves. I formed some wool blend felt over another Styrofoam sphere to get the domed shape, then glued it to this one for the snow and ice of the North Pole. You can see in this pic that I used some mini sliver rick rack from my stash to cover the raw edge where I cut the paper mache sphere in half. (FYI, at least this "paper mache" is actually a layer of paper mache over a plastic ball)
Because I wanted this to sit on a surface rather than hang by a loop, I created a base using some cardboard tube I'd
hoarded
kept, but I can't remember what it's from; it's larger and thicker than a wrapping paper or paper towel tube. It has also been decoupaged with tissue paper and painted, then glued to the bottom of the sphere. I had just enough of this snowflake bead string used in other projects to wrap it for a little extra detail.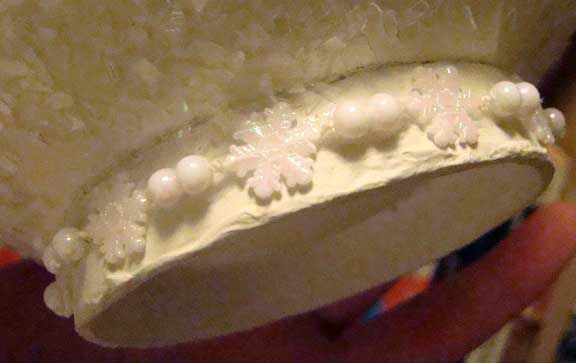 I bought the Santa and reindeer mini figures in a lot on Ebay, but made the North Pole with Sculpey that I painted and "diamond dusted." It's built on a long straight pin that I cut the head off of so I could stab it into the foam ball. I baked the pole and the ball separately then used liquid Sculpey to attach them and didn't realize until baking time that I hadn't planned for how to bake it upright. Luckily, I had the heel of a stale baggette so I just stabbed the pin into that and baked in that way. Ha!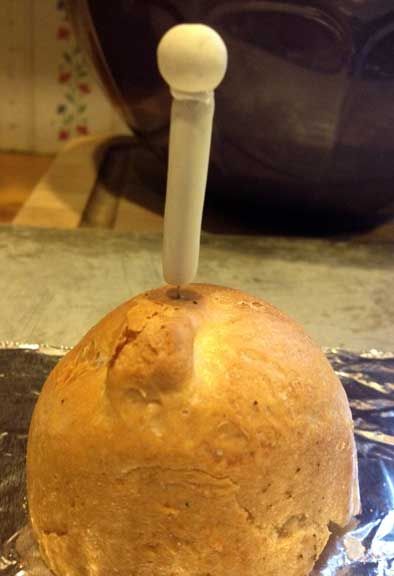 To attach Santa and the reindeer I dug out my trusty, dusty manual drill to drill tiny holes in their "undercarriages" (ahem).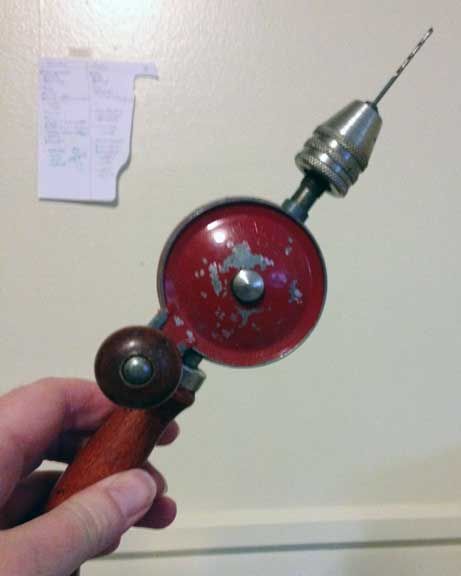 I cut the heads of a couple more long straight pins and glued them into the holes, the stuck the pointed end into the foam sphere. All of those pieces are also glued to the felt to keep them from spinning around or loosening up.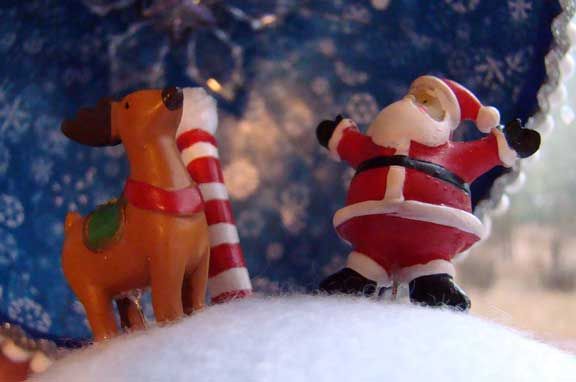 Now I'm searching for a box for it which is turning out to be harder than I thought. I'd really like something that will work not only for wrapping it, but for her to store it in when she packs up her Christmas decorations. So far I've only found one place selling 7" x 7" x 7" boxes and I have to buy something like 50 or 100 of 'em. Any suggestions for finding something (even a tin with similar dimensions) would be appreciated! Otherwise, I'm going to have to make that, too.