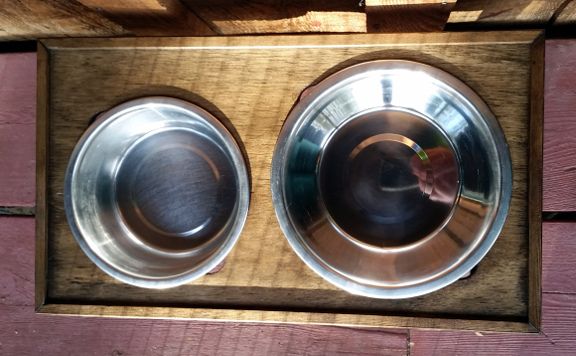 Delia's food bowl travels around quite a bit while she's eating so I decided to make an elevated stand for both her bowls.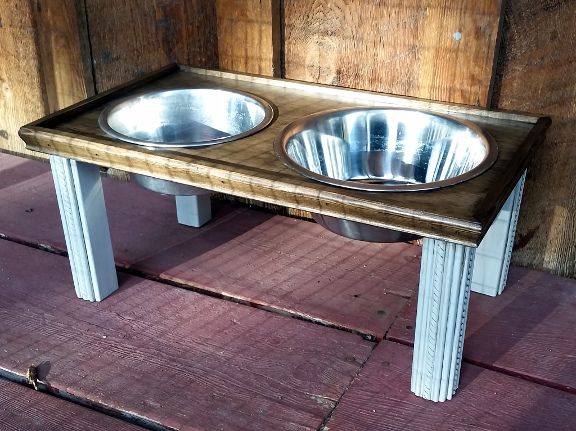 I added finger notches to make it easier to remove the bowls for filling and cleaning.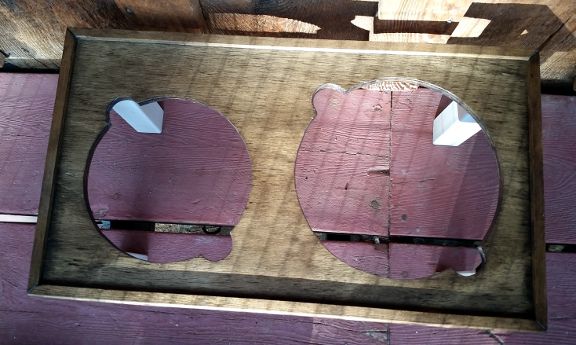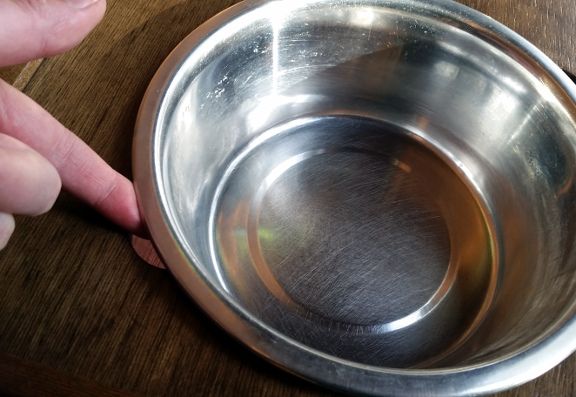 I finished it to match the kitchen cabinetry and counters which I redid earlier this year.
It's not exactly as I had envisioned it. I had wanted premade turned legs, but didn't find them in the right length, so added moulding to these plain parsons legs. I initially wanted a skirt under the top to look more like a real piece of furniture, but I also wanted to limit the amount of materials I had to buy - I didn't have the right materials for that so went without. I already had all the materials for the top and all the paint, stain, and varnish. I will keep my eye out for turned legs and if I feel motivated might replace these with those at some point.
Now I just have to control myself and wait until Christmas to give it to her!