I'm in a round robin tea towel swap with some friends. I'm doing variations on a theme and that theme is Bigfoot.
This time he has donned a love Kentucky Derby hat with a big ol' purple flower! Angle shot, because I love an angle shot to show textures: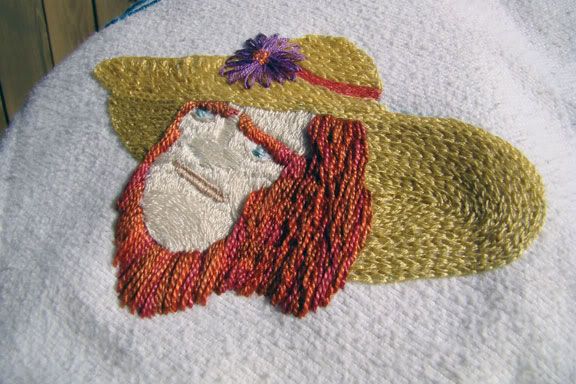 I used chain-, stem-, satin stitiches, lazy daisy and french knots.