Now that we living in woods in the mountains our house is primarily heated with wood (via a wood stove in the kitchen). In order to expedite getting the fire going in the morning and save time chopping and money buying kindling we started experimenting with supplemental ways to get the fire started. I'd seem plenty of fire starter ideas on pinterest and decided to try the wax-in-paper-egg-carton type.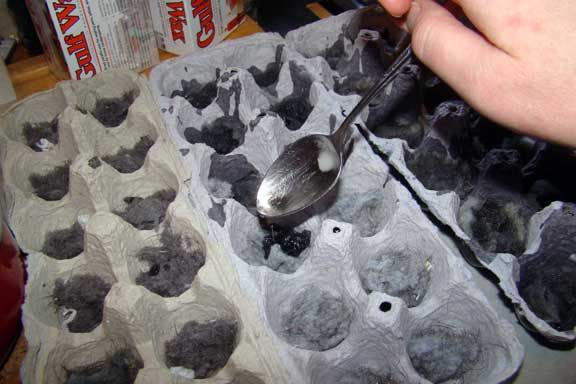 Basically, you melt paraffin and pour it into the cells of a paper egg carton. I'd also heard of and seen dryer lint used to start campfires (on purpose, as well as a leading cause of house fires) so I stuck that in cells before adding the paraffin. You can also use candle wax, but we just moved and we surely didn't pack up and trck candle stubs with us across 3 state lines. Also, we want something that burns hot and fast and I'm told candle wax is often designed to burn slowly.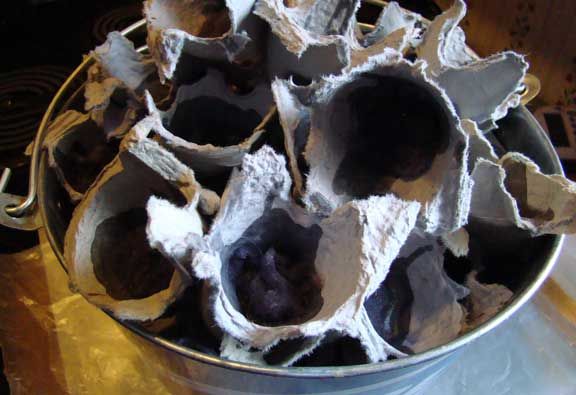 I was able to make 6 dozen of these in about an hour for about 2.4 cents a piece! Plus, I kept a few things out of the landfill AND helped heat our house.
ACTION SHOT!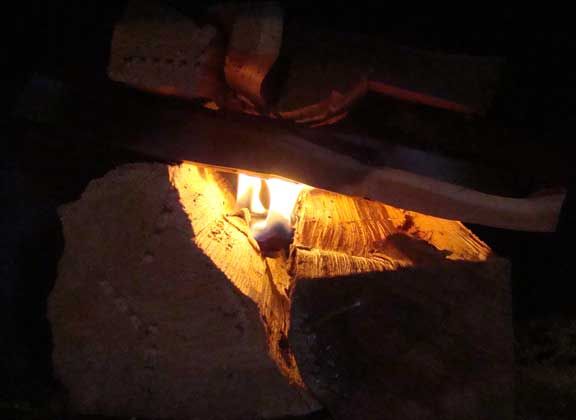 I go into great and agonizing detail with lots more photos on my blog:
http://suddenlytaxidermy.blogspot.com/2013/01/lets-get-this-fire-started.html