My fantastic friend, Pam, stitched up this Bigfoot Lives Here cross stitch for me! You may recognize it from her post:
https://www.craftster.org/forum/index.php?topic=422466.msg5014514#msg5014514
We both thought that I'd frame it and hang it, but then I got the idea to make it a pillow! She approved and I went to it.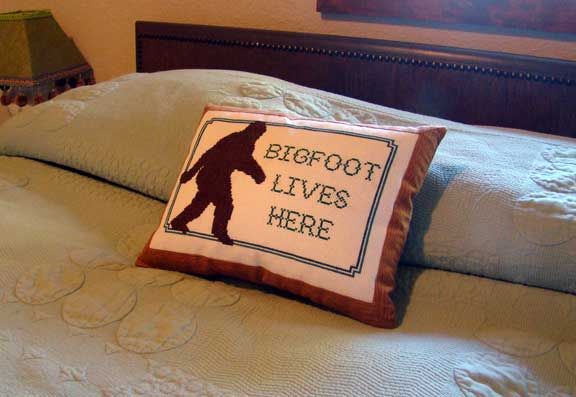 As you can see, I framed it (note the mitered corners) AND pillowed it! POW! It is just right for my guest room bed and I think having it on the bed highlights her amazing stitching skills way more than if it were hung on the wall with our other art.
I lined the front with white muslin to keep the cross stitch looking bright and backed with the same faux bois print that I used to make the "frame