My youngest just turned two so I made her some special birthday treats!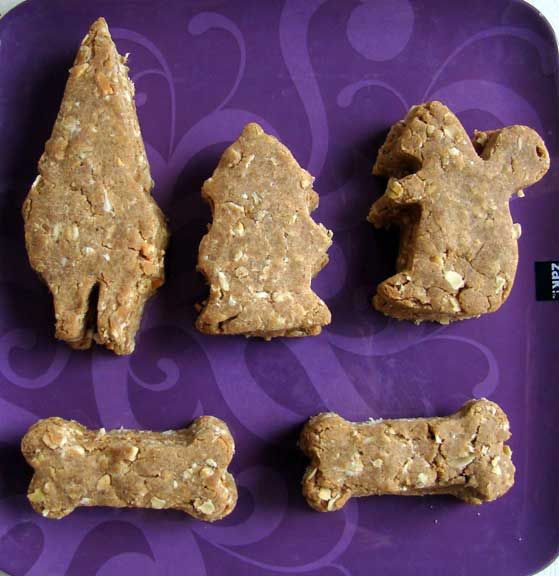 I made about 18 big ones. The gnome celebrates how she and her sister (mostly she) demolished all the lawn fauna the former owners left at the house, the hydrant honors her urban roots, and the squirrel is because... SQUIRREL! Bones, because that's what dog treats look like.
And then I used a couple of wee cutters to make 70-80 tiny treats which are our preferred size so we can reward our girls frequently w/o worrying about their healthy weight.
And here is the birthday girl, Delia, patiently waiting for us to stop singing so she can have her birthday treat already!
I used this recipe (with a few modifications outlined on my blog) from King Arthur flour:
http://www.kingarthurflour.com/recipes/best-of-breed-dog-biscuits-recipe
I stored anything more than a few days' worth in the fridge, the rest in a plastic food storage bag.