There's a long story and this isn't the place to go into it, but these are some Common Law Wedding (Cup)Cakes. There's an in joke, etc.
They'll be delivered tomorrow morning to some desks at The ManFlesh's workplace.
It's hard to see but there are Wilton Cake Sparkles in "white" (they're actually pretty much clear) on the top and bottom tiers.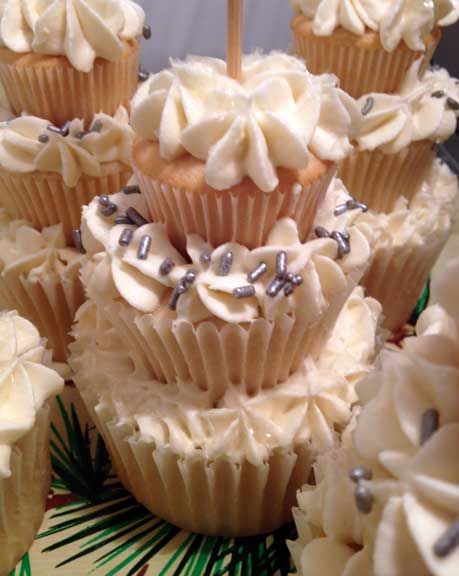 I used some free clip art to make the "toppers"; they're printed on glossy photo paper and taped on the back to the skewer. That skewer goes through all the cupcakes to hold it all in place.