Chrome Diopside ("Russian Emerald") in the deepest, richest emerald green is featured in this stunning Tree of Life pendant wire wrapped in sterling silver.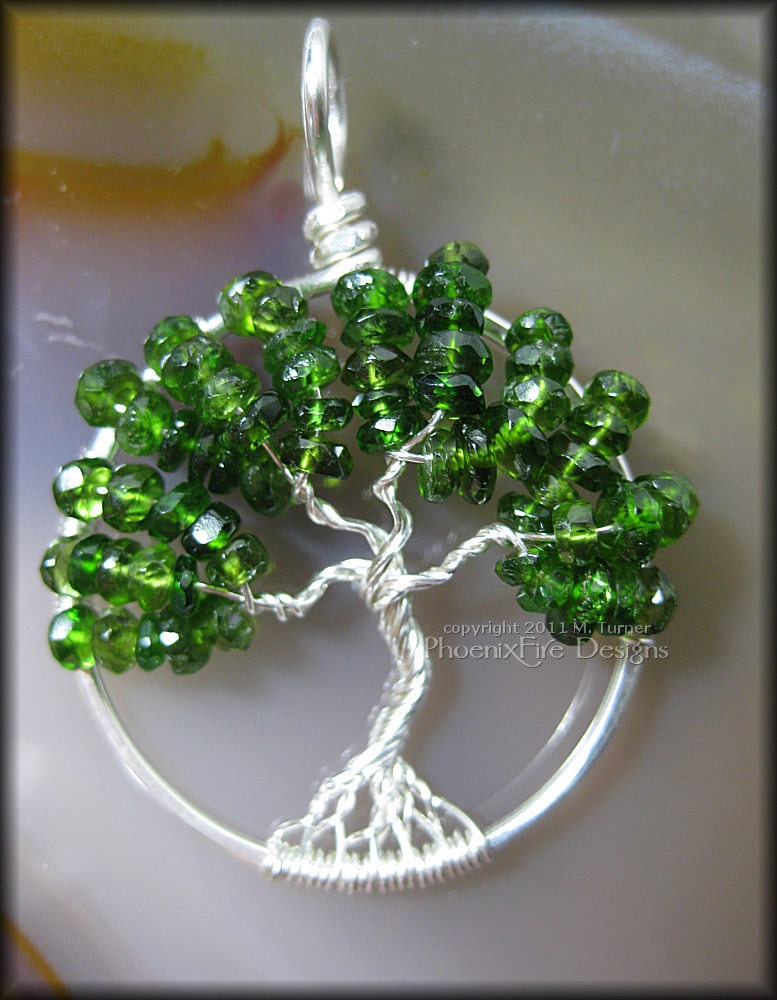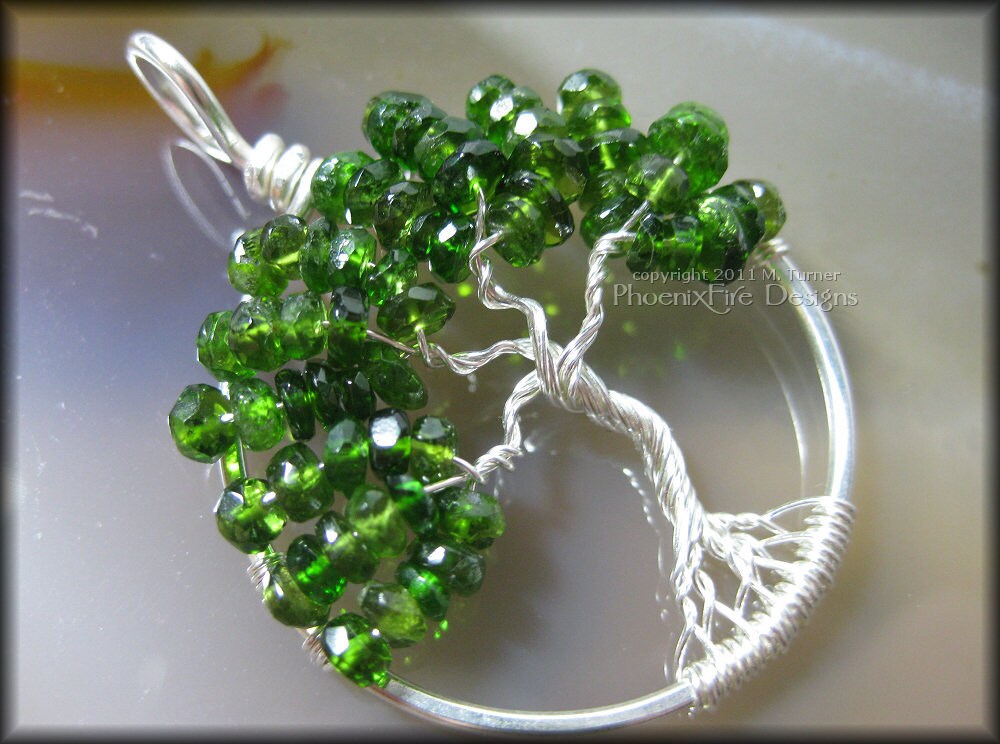 Chrome Diopside isn't as well known as other gemstones and though it has an ugly name, it's one of the most stunning gems you'll ever find. The color is so rich, so deep and so intense it just doesn't seem real. But this is an all natural, untreated gemstone with the most amazing vibrancy!
Chrome Diopside is also called "Siberian Emerald" because of it's rich, amazing green. Many people say Chrome Diopside is what Emerald wishes it could be when it grows up! The name Diopside is derived from the Greek word 'di' meaning two, and 'opsis', meaning vision. The "Chrome" part comes from the element Chromium which is what gives it the rich, green color. This is also what gives Emeralds their green color.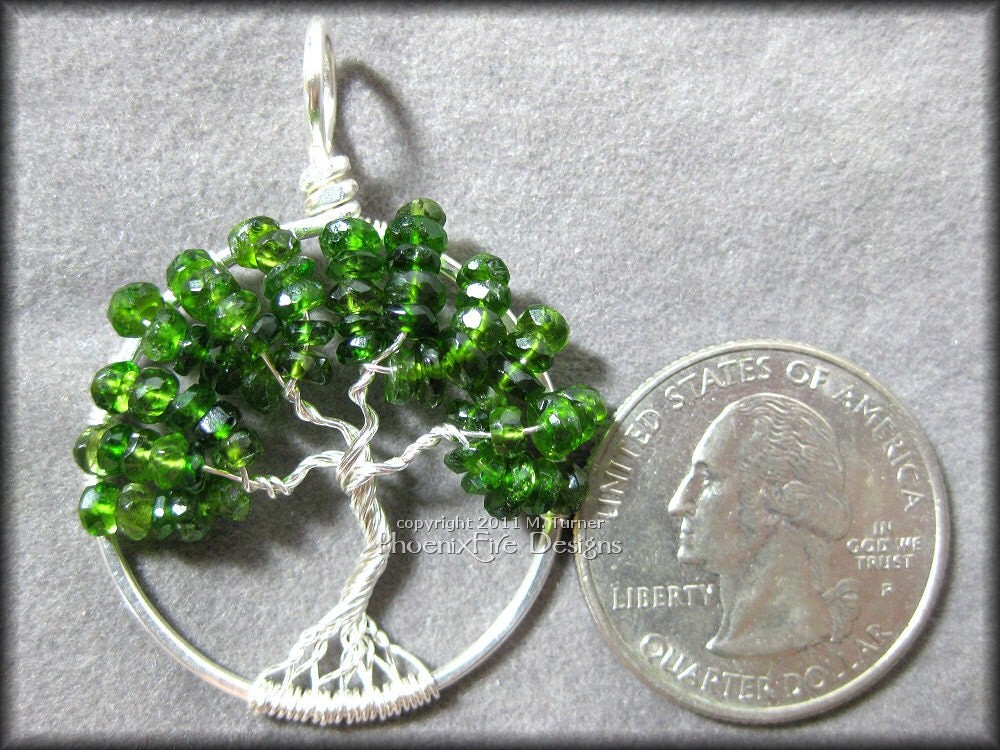 Chrome Diopside is also a wonderful alternative to the May birthstone of Emerald. I am a May baby and have taken advantage of Chrome Diopside's beauty myself and own several pieces of it in lieu of more expensive Emerald. Emeralds are beautiful, but outside my budget and the quality and stunning intensity of color in Chrome Diopside makes it a wonderful substitute!
As always, thoughts welcome!