all are pretty easy, but i like them, so here are pics(excuse my looks i decided to do those pics after coming home late):
snails are so cute, ive tons of snail houses collected, i also got earrings and other stuff made out of them.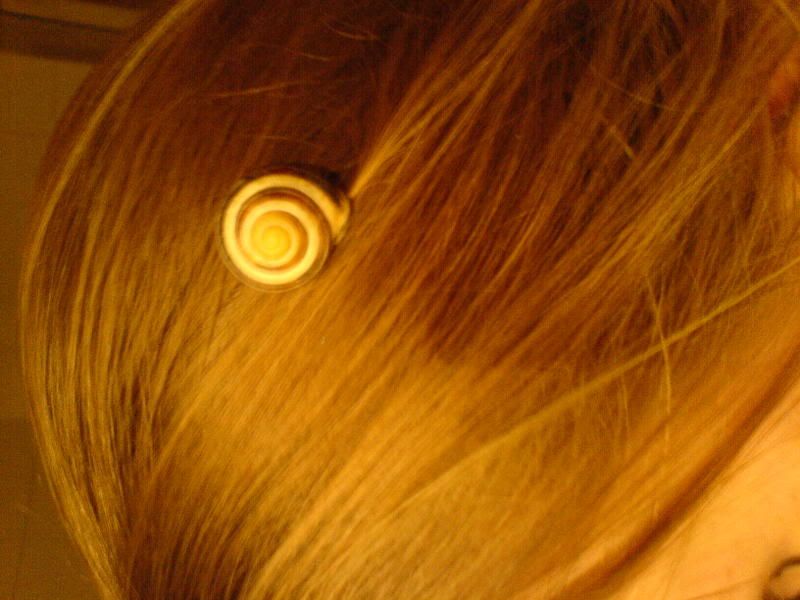 i have several of these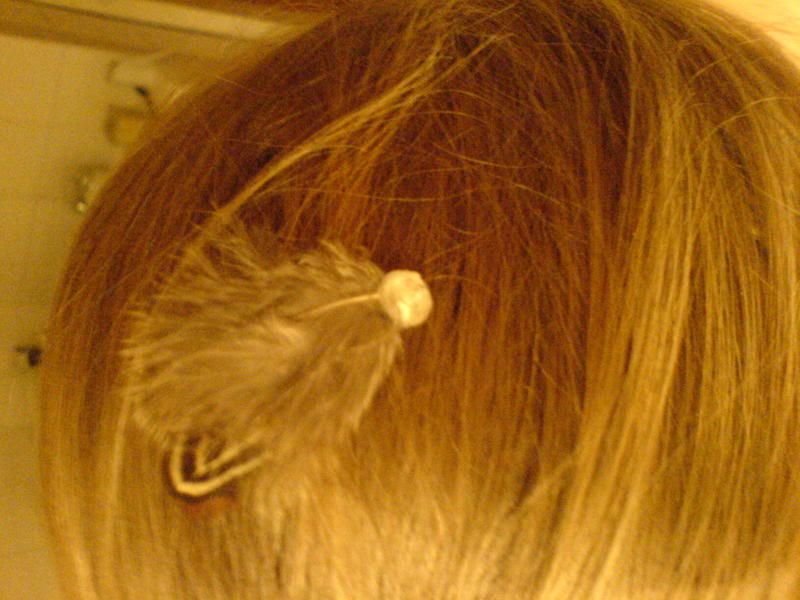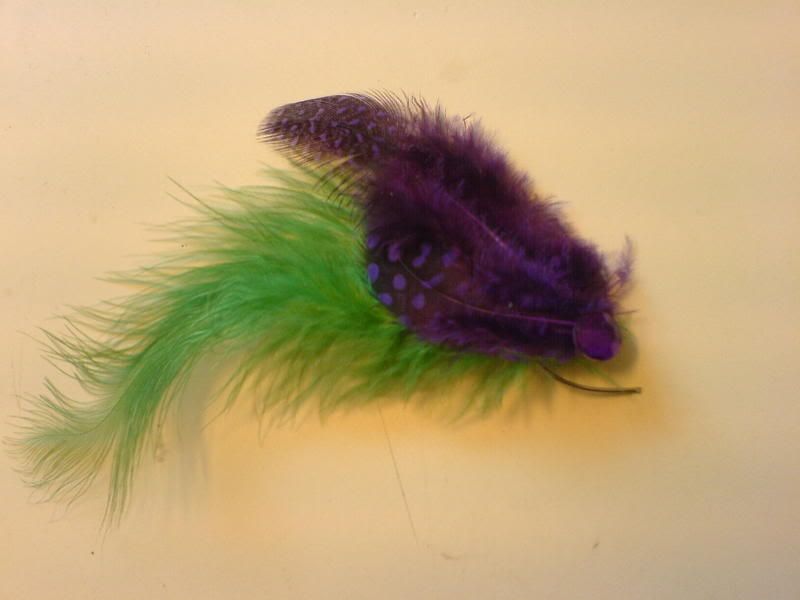 ribbon attached with clips, so it will stay in the right place all night.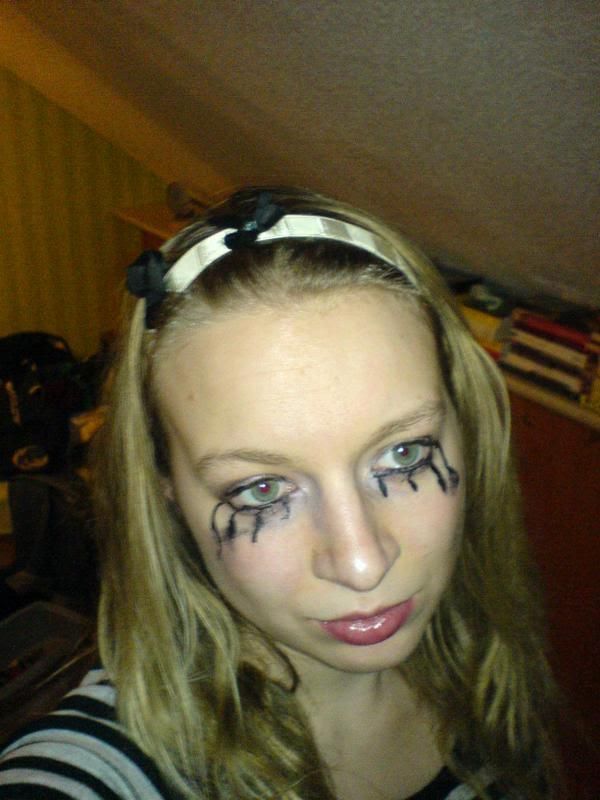 i also made a bunch of this beechnut spiral thingies, i do most of my hair accessoirs on those spirals its easy to put in and they never ever fall out.