this was for DaphadillyArt in the Anime & Manga swap
she mentioned her two favorite color schemes being grey & rainbow, so i made her a reversible hoop!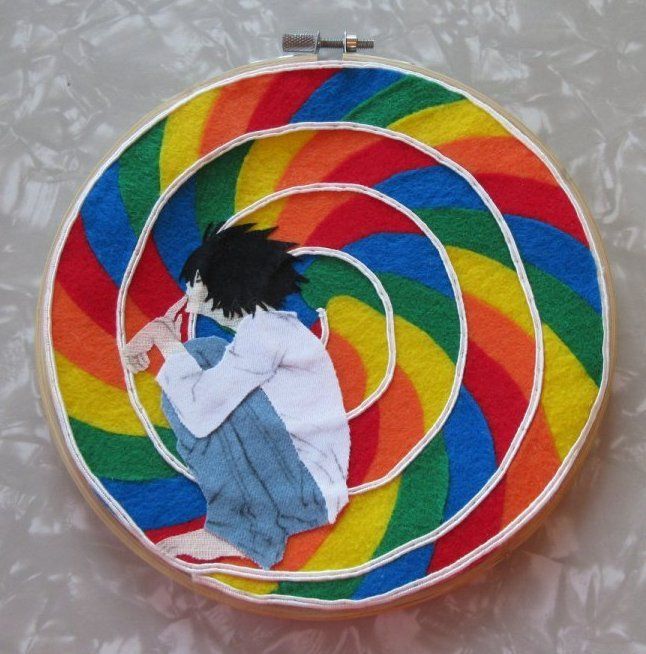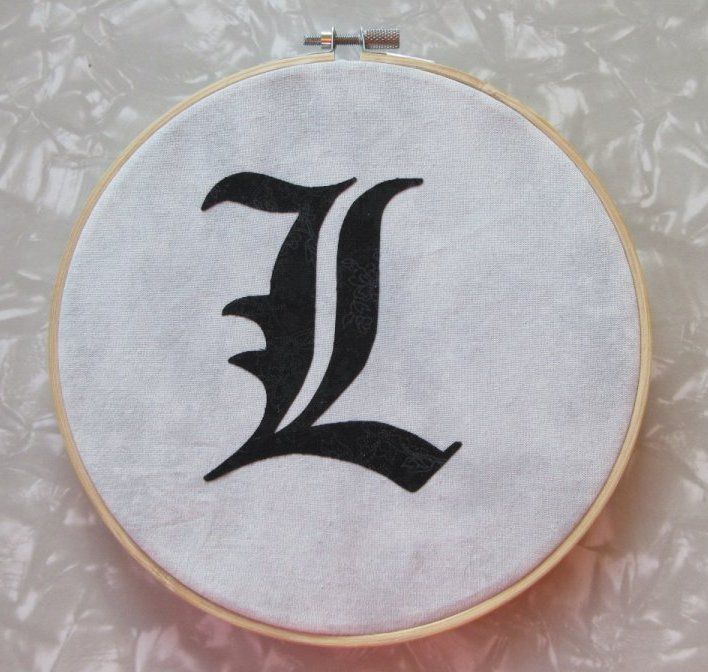 it's fusible applique with details drawn in micron pen. i printed the outlines of the shapes i needed directly onto steam-a-seam sheets.
the candy base is fussy-cut felt with soutache sewn on.
and i discovered it does this awesome glowy thing when it's backlit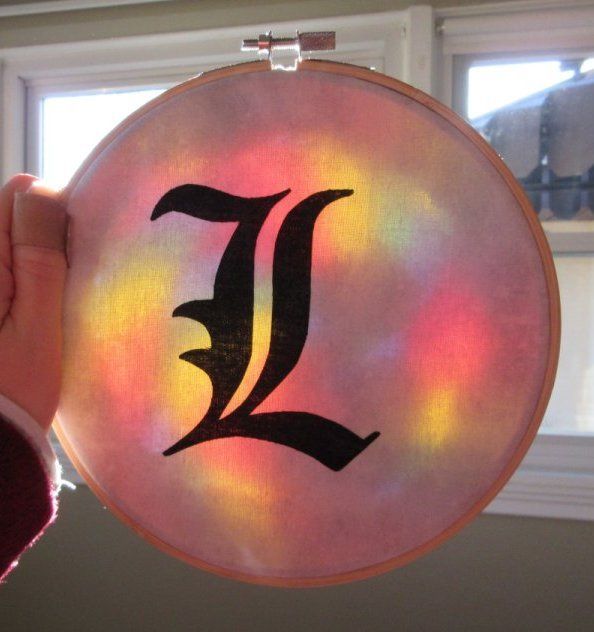 what the heck, here's a close-up of L, too.
(if i made this again, i would back his applique with something so the rainbow doesn't show through as much, and so the soutache doesn't make him look so lumpy.)