Great card Witchy!
Don't know what got into me tonight, but instead of sleeping I was playing! This is what I ended up with
Hand It Over:
Hands of Time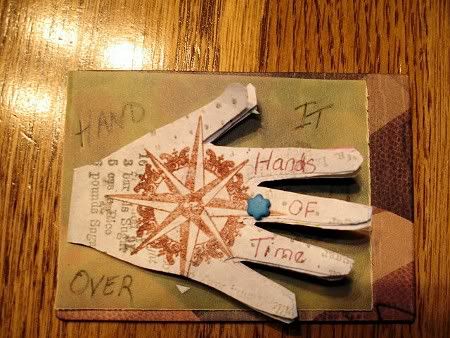 Take of the 'ring' on the middle finger and it opens like a book.
Bird in the hand and "What is under my hands that I cannot feel"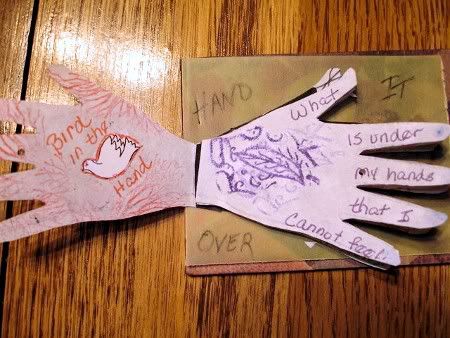 "A meager, blue-nailed, phthisic hand." T.S. Elliot
and Soft are the hands of love.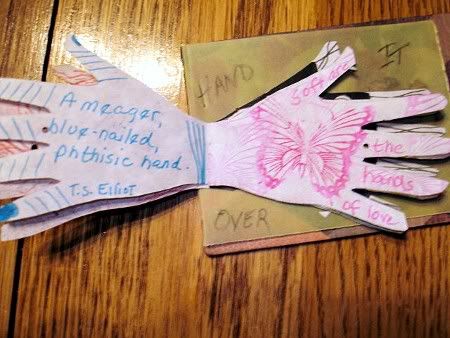 "Stop using your hands...and start using your head" Samuel Fuller
"Pale hands that I love" Laurence Hope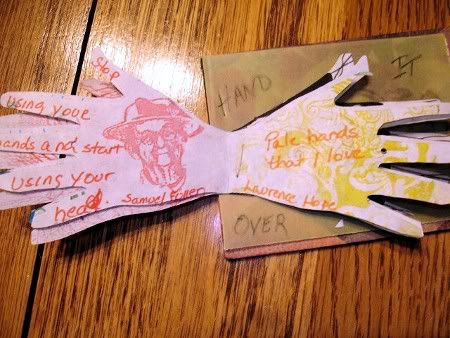 "...and yet hands growing out of pictures..." Anne Sexton
"It was a conspiracy of right-handed notions" John Ashbery
"I had not learned to let it go with the hands..." Robert Frost
Hand In Glove