My tiara turned into more of a crown, I hope it still counts...But it was fun to make nonetheless!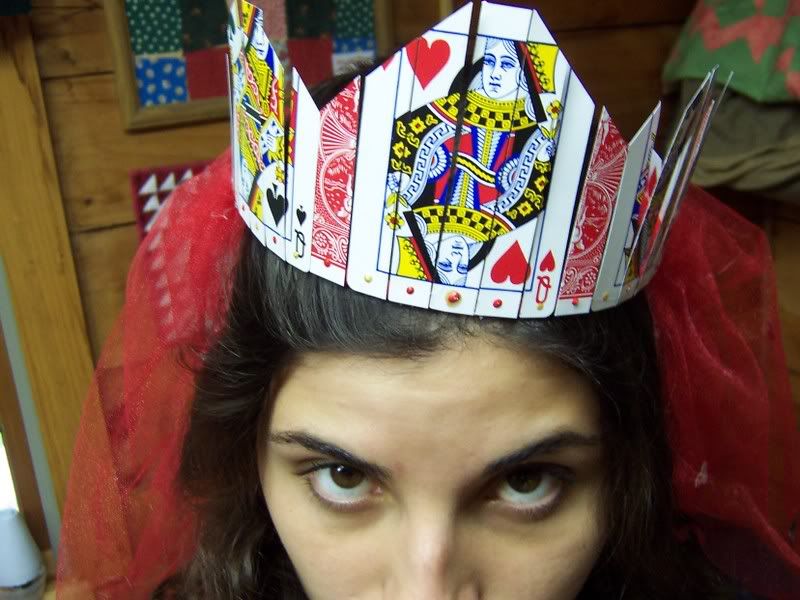 The base for the crown/tiara was some leftover boning (from a dress I made) wrapped with red embroidery floss. I also used a deck of cards (not all 52, though), craft paint, red tulle, and a glue gun for assembly (because I couldn't figure out how to sew it together).
I kind of went picture crazy, because I couldn't quite capture it correctly.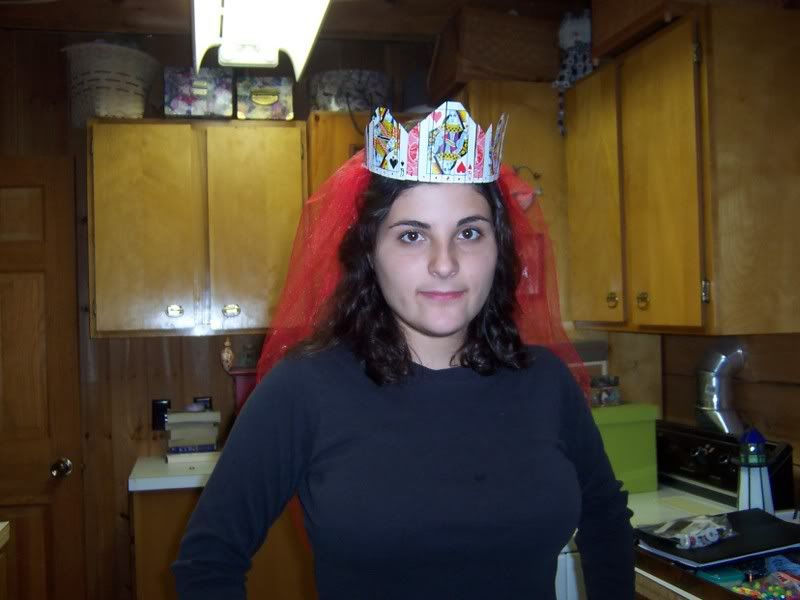 Front, with slightly askew tiara/crown.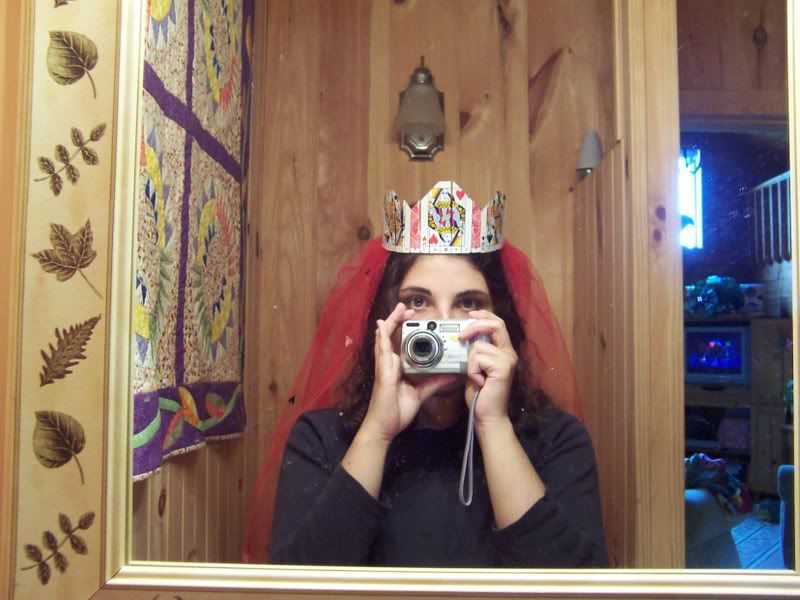 Mirror shot with more centered crown.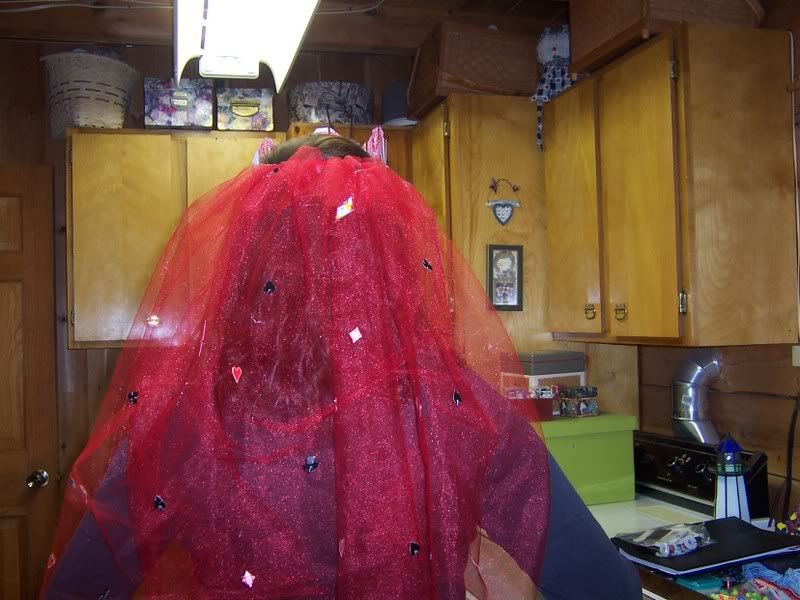 Back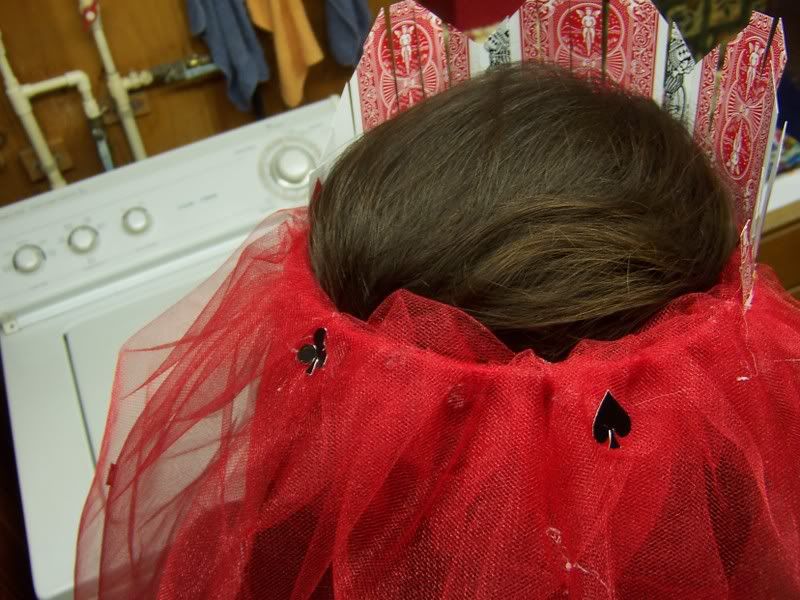 Back, close-up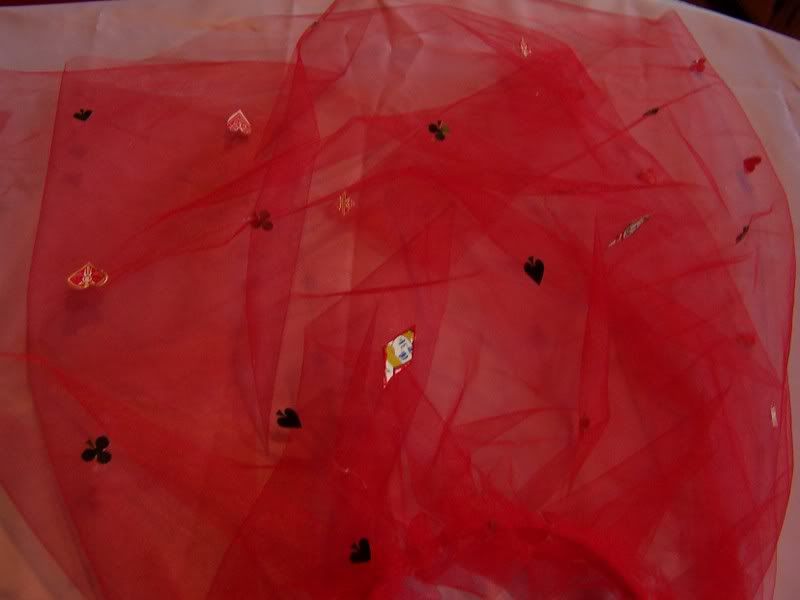 Veil, laid out sort of flat.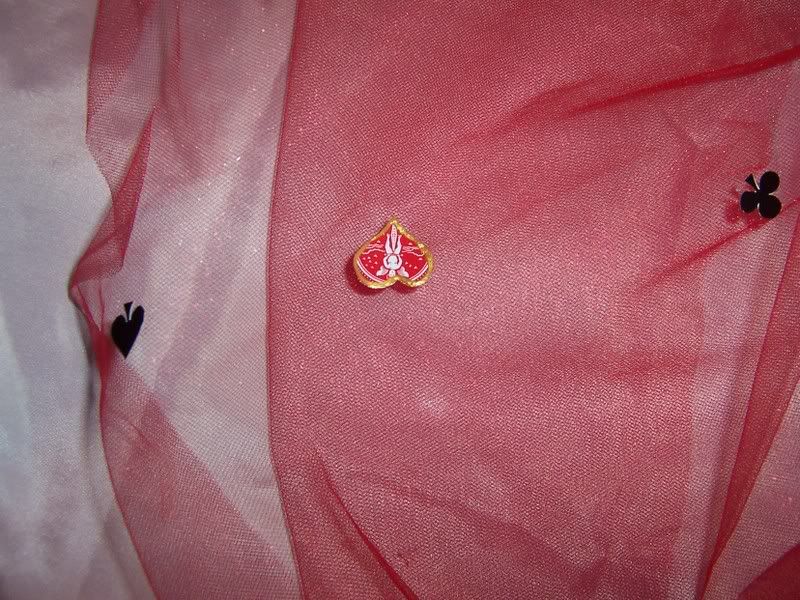 Detail of veil decoration (I cut pieces out of the cards, decorated some with craft paint and attached them to the veil).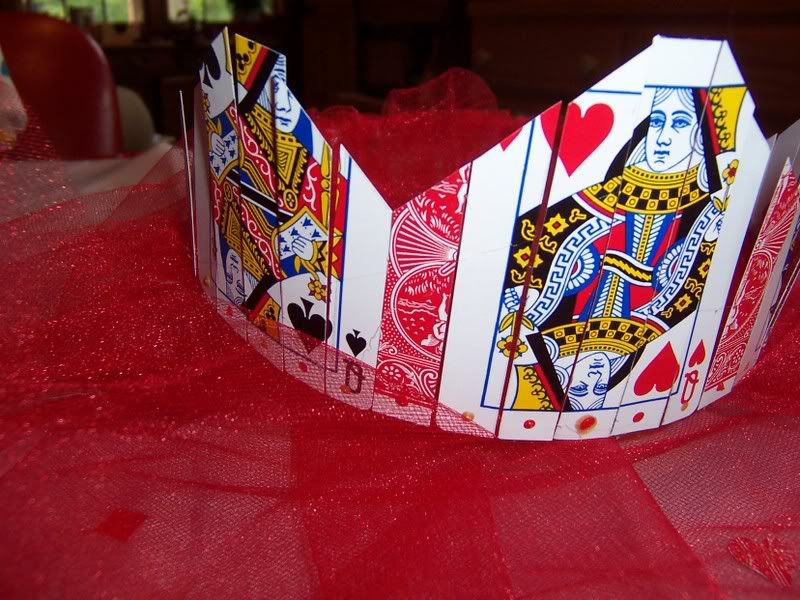 Tiara/Crown part not on my head.
"I dub this post 'ended.'"