This is a beret made from a free online pattern that I can't locate anymore. Her website appears to be gone and I don't have a printed copy of the pattern, so I can't give her proper credit. Too bad, it was a great pattern cuz you could make any size from small infant to adult extra large, and you could get different looks by making it solid, or making each tier a different color, or by alternating colors to make it striped. It looks cute in school colors, and good in camo around the sides with a coordinating solid top.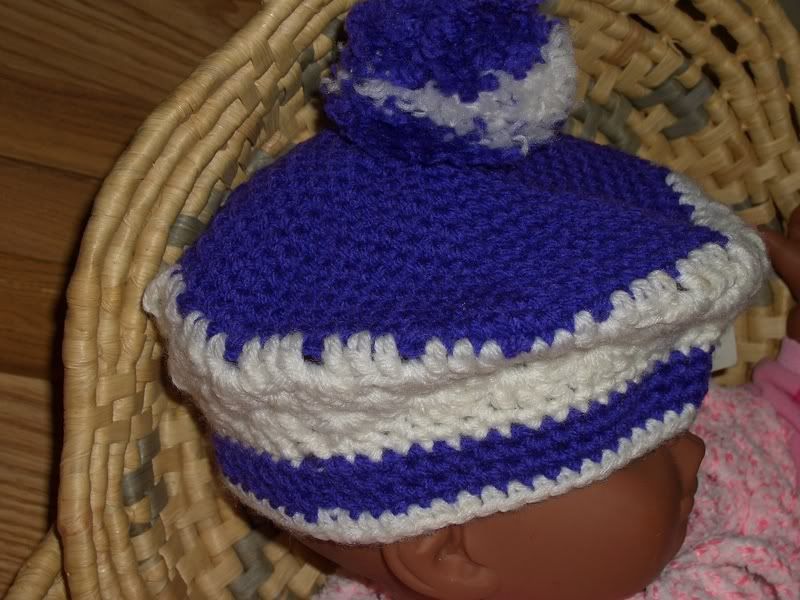 This is a necklace crocheted with number ten crochet cotton and some little beads that were sold to me as bone, but feel remarkably like plastic.
I just chainstitched, pulling down a bead every three or four inches of chain, until it was long enought to go back and forth as many times as I wanted, then used the fold-over type of findings on each end.