I received
Prepare tfor extremely jealousy... And a photo heavy post
A watch, fabric, yarn, a pincushion and a crochet kit! I've been wanting one of these forever! Swoon...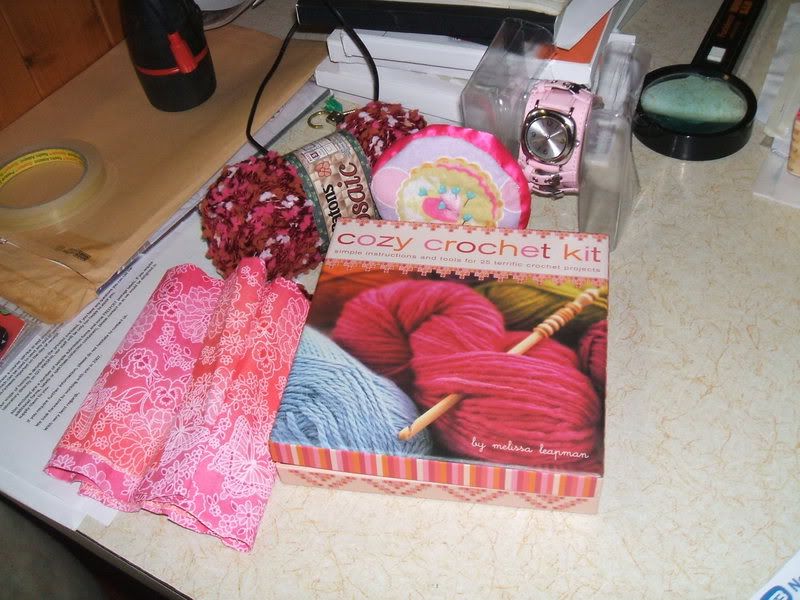 The outside of the cigar box and some Simpsons extras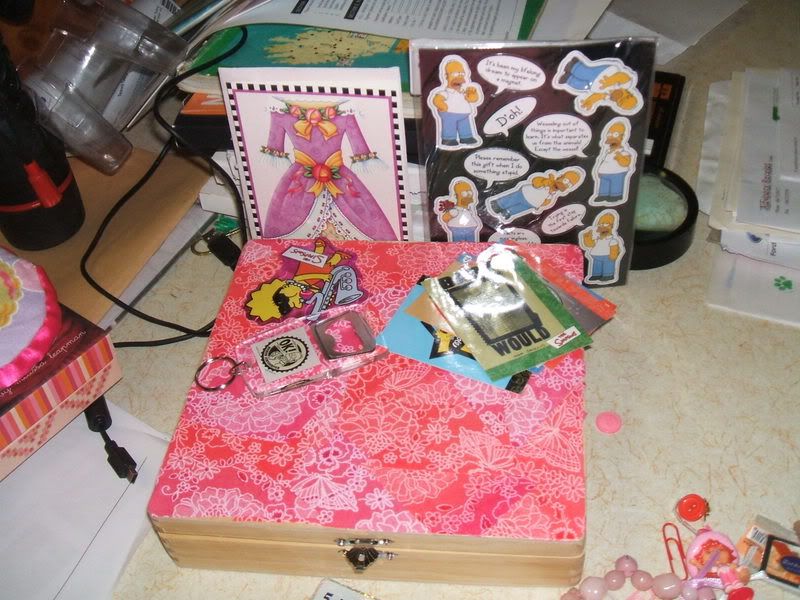 The inside of the box and all the goodies she wrapped up in tissue paper, a giant ball of tissue paper. It amused my inner cat no end
The absolutely lovely handmade jewellery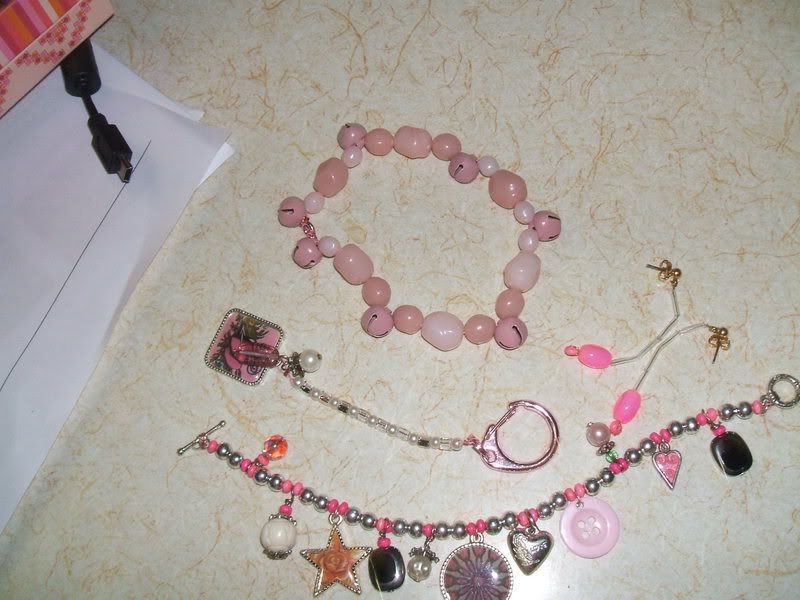 And because I forgot them in earlier post, a beautiful butterfly necklace, a Simpsons pen and the ATC she made commerating the swap.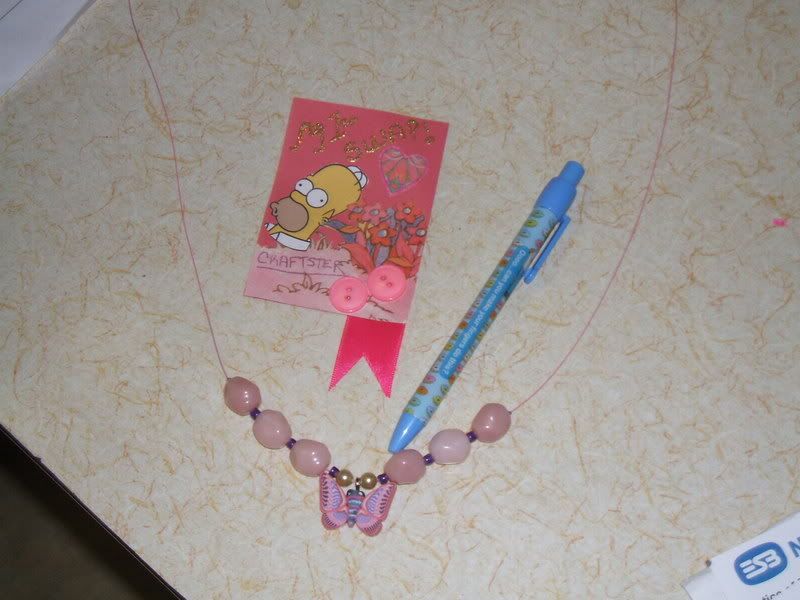 Everything is fantastic sezouli, you spoiled me rotten! I hope you like your package even half as much as I like mine!
I forgot to add there were sweeties in the package but they're gone now, very gone...