Ok so i scower the ends of craftster looking for advice and ideas on how to create the things i imagine.
And i also have to come to terms that i have very limitied access to my favorite craft stores. OK so all i had was felt and im sure if i drop this in a puddle its a gonner but for a hand sewn contraption im poud =)
whatcha think?
This is the Front.
This be the INside with a lil pocket see there =)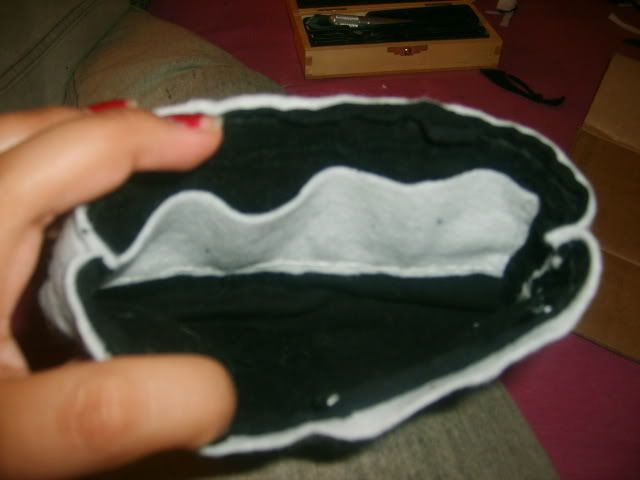 This is the back if u wondered it closes with buttons. there was a zipper deficiency.