I took a trip to my grandmas' and one of them unloaded a generous portion of her bead collection on me when she learned I was interested in making jewelry. Last night I picked up some crimps and decided to play around this morning...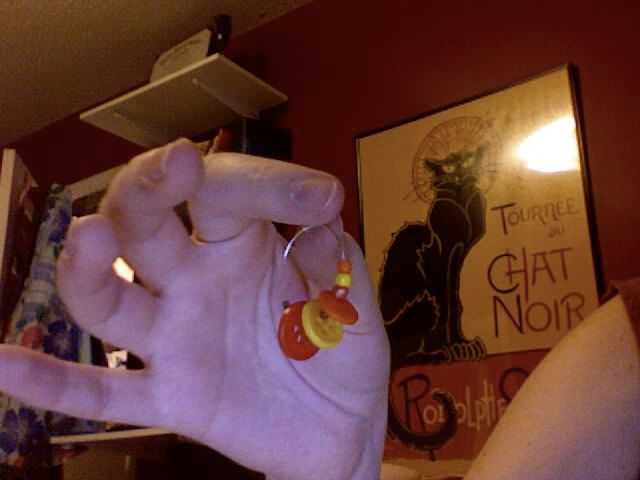 Very simple, but I've been craving button jewelry for quite a while!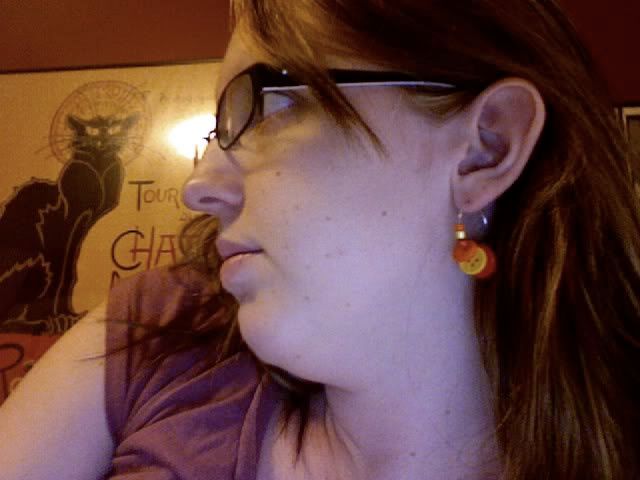 I now need to learn how to crimp properly and make myself a button necklace...