Hello,
This painting isn't that great ... but its the only painting Iv done that I actually have in my hose .. my Mom takes most of them... any way .. I made this years ago ... in 9th or 10th grade .. and it actually got entered by the art teacher into a contest ( didint win ) but I was pleased it was even entered considering at the time it was in a white frame and I hated they way the whole painting looked ...
But several years later I tore the frame off and spray painted it black and wa la .. I all of the sudden could stand it ... the frame is now in terrible disarray and needs a new one .. just do to its age in general .. but My friend Rusty seems to really love it and always remarks on it .. so i hope some one else likes it too....
its a photo of the painting sorry...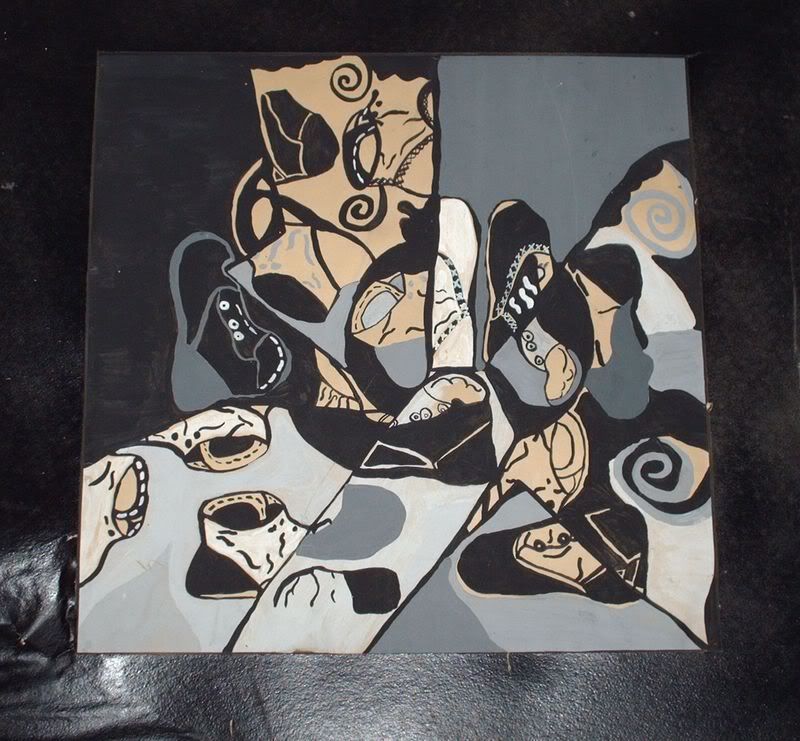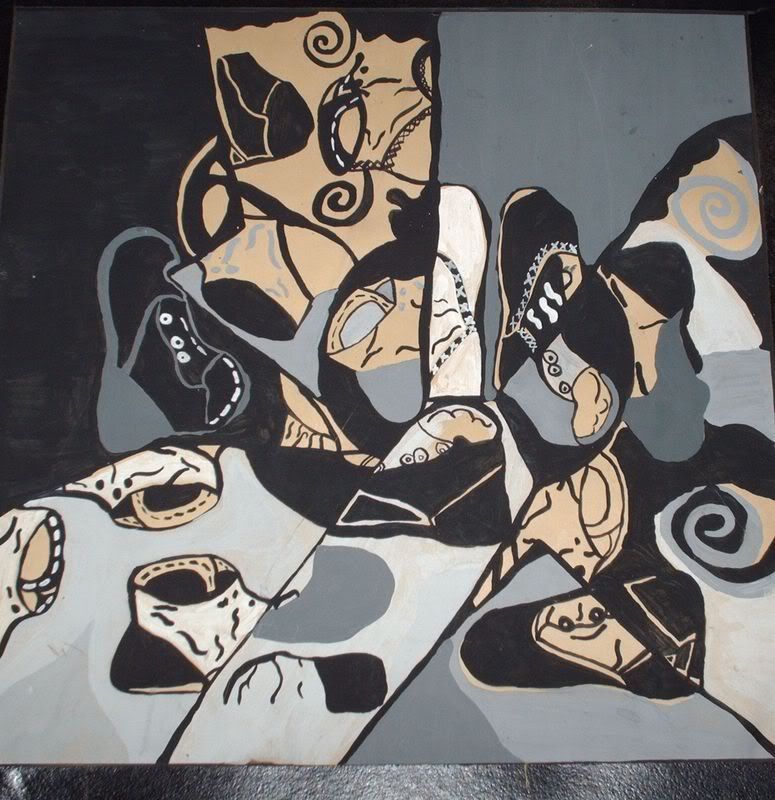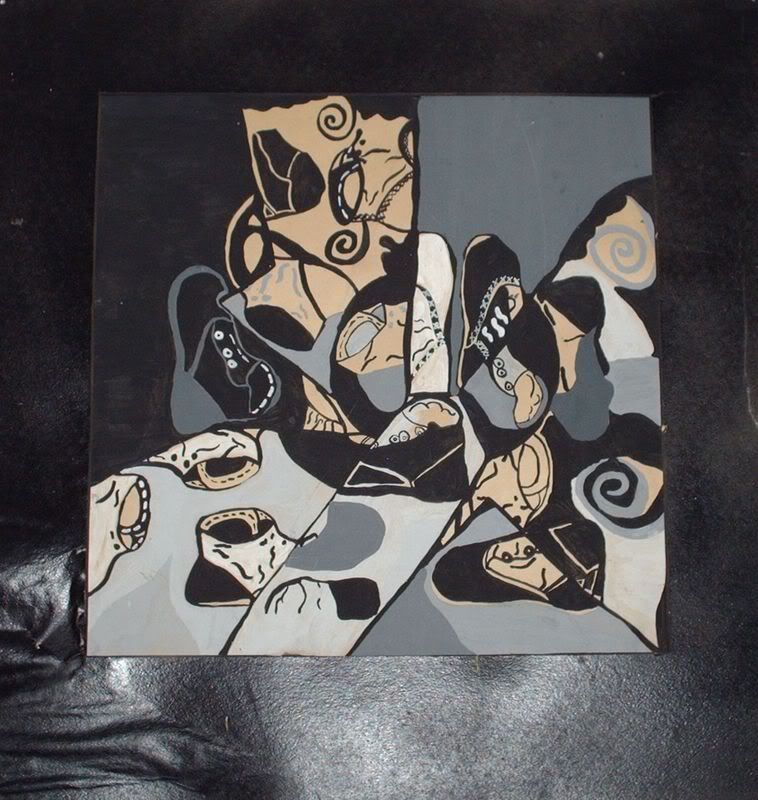 thanks so so much for looking
Have a great night
Jayne
Oh yeah its a shoe .. we had to do a cubist style painting of one of several objects the teacher had out on a table ....