This is going to be a full story post, its a pattern review, a mistake, and as soon as Project Runway goes off a correction!
I bought a pattern for the yoga bag and other accessories (Simplicity 3583) at Hancock's when they were having Simplicity patterns for .99 cents! What a deal!
So I picked out fabric and webbing and in about an hour I had a wonderful yoga bag! But I noticed it was WAY too big. So back to the sewing machine I went and I took each side in about a inch and a half. Here is a picture of the bag.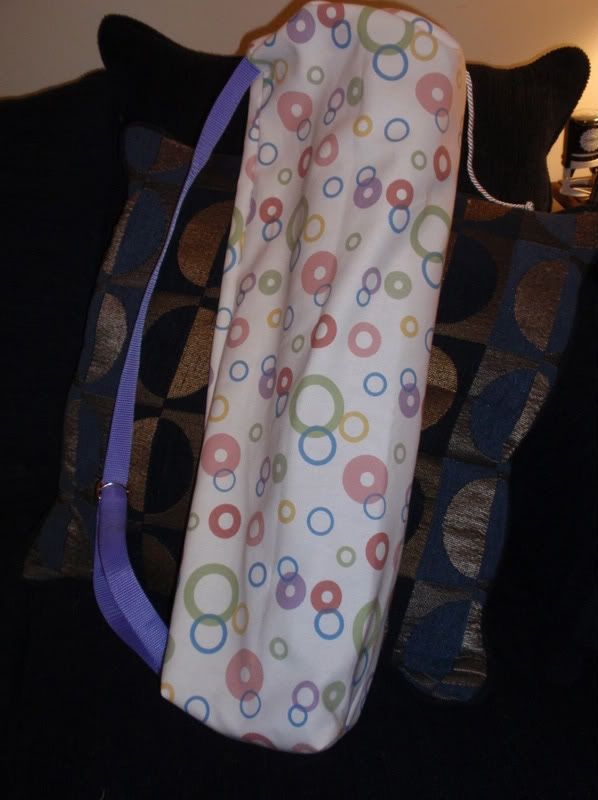 Looks good... but here is the problem...
It is still GIANT! I mean compared to the other people in my yoga class my mat is the same size. I have no idea why this pattern is huge! Any ideas?
I am going back to the sewing machine in about 30 minutes and try it again! Actually I think I have enough fabric just to recut another. I liked the front not having a seam and the way I am "correcting" the size is putting a seam in the front.... hmmm.
***UPDATE***
So I just cut another one out except this time instead of placing the pattern on the fold I just laid it on a single layer of fabric and added about an inch to each size (after putting the rolled up mat on the fabric and wrapping it to make sure it would work. So I completely redid.
I LOVE how it turned out! It fits nice and snug inside and I decided to make a button hole for the drawstring and it turned out really well, yeah!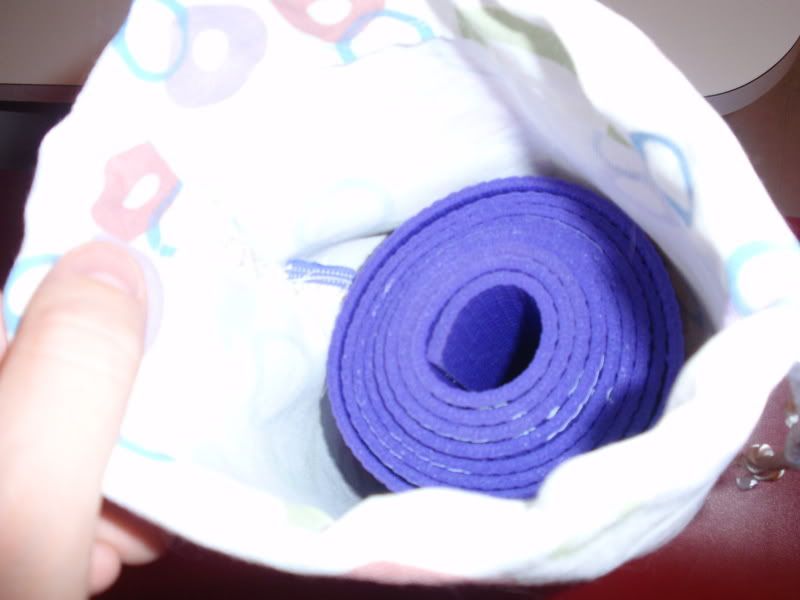 Thank you for all the comments. I decided to make it snug because my yoga class is at the school I teach at and I have to have clothes to change into. So I have already cut out a tote bag pattern in the same fabric to put my towel, water bottle and change of clothes in.
That is tomorrow's sewing project.
ilovemybrachiosaurus you're right, the mat on the sewing pattern does look very thick...