I have tried to learn to crochet for about 4 years now(I learned to knit first).After a bunch of failures each time,I put it away and deemed it as something I would never do.
After lurking on craftster's crochet section and seeing all of the cool things you all make,I decided that I would (again) teach myself to crochet.If you all could do it,then I could too.
Well-A few weeks ago,I finally taught myself to crochet! Successfully!Here is my first real project.
I found the pattern in the crochet book I learned the basics from.It is supposed to be a CD holder,but with a strap it became a purse!Its kind of a shame that I don't use purses often.I am quite fond of my creation
I think it turned out well.
Duh Duh DUNNNN..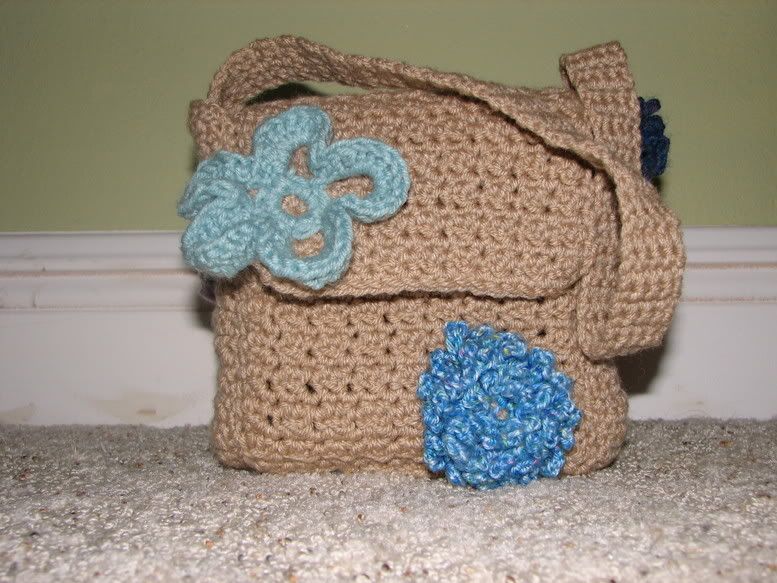 Right side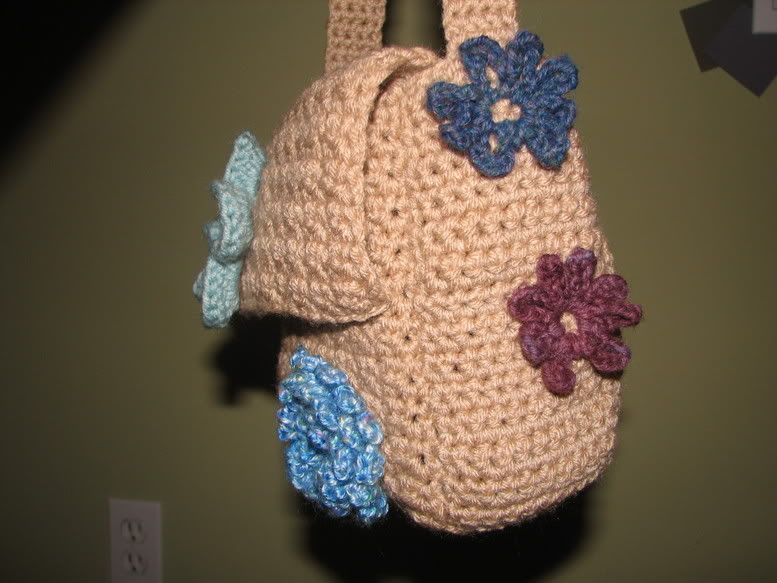 Left side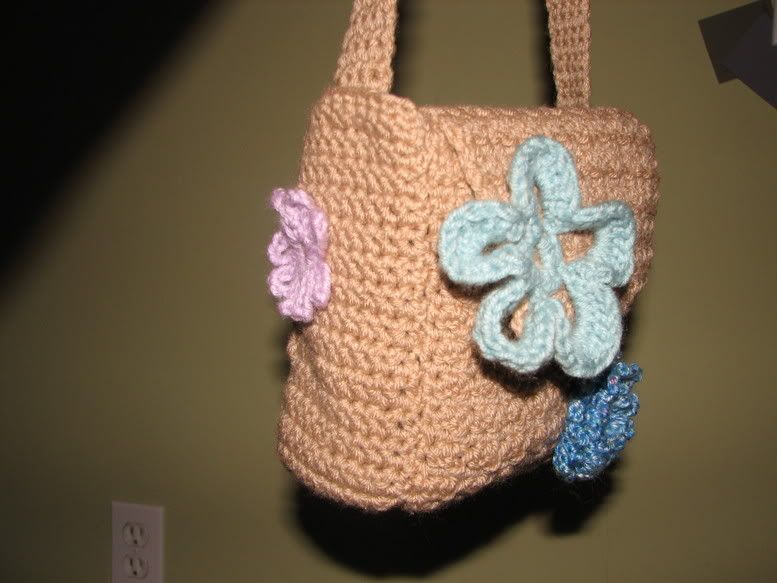 Front flower detail (pattern found here
http://www.geocities.com/mooncat48/Patterns/PinsandFridgies/Zinneas/zinneas.htm
)
Front Flap flower detail (I made this one with no pattern)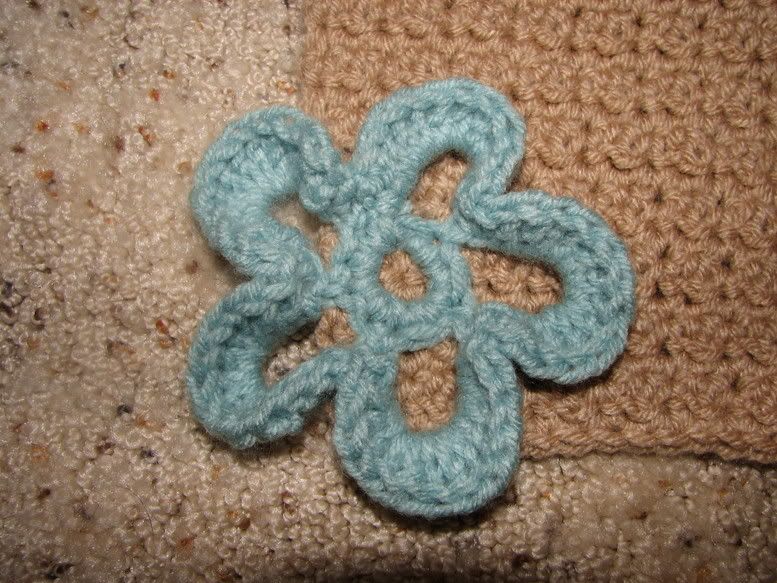 Side flower detail (also from crochet book)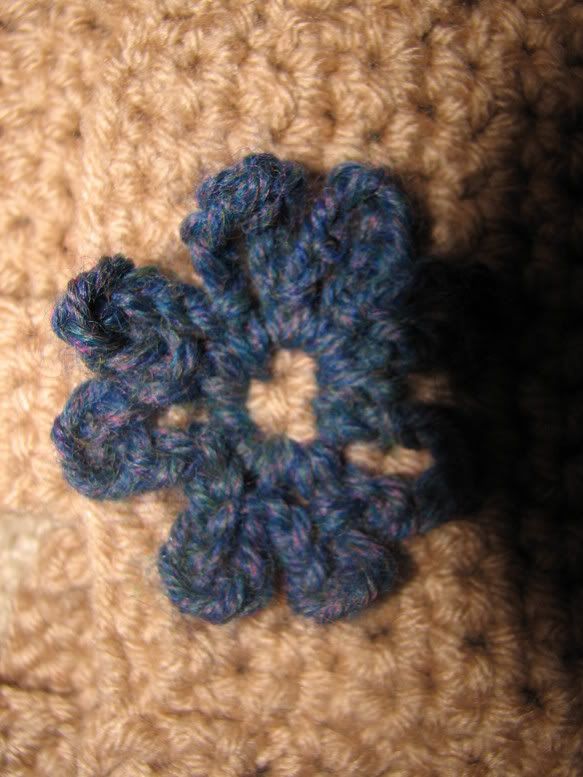 Do you guys think I should add a button or 2 to keep the flap closed?
Also,Do you think I should remove or move any of the flowers?
Thanks!