You may have seen my Betty Buttons earrings (Here:
https://www.craftster.org/forum/index.php?topic=375003.0
)...
I'm more known for my button rings (which I wear every single day and have a huge collection of)... so I had to make myself a button ring with my awesome puppy's photo, as well. I removed the hoop from the cameo setting and filed it down, then glued it to a pink polka dot button. I added two heart buttons and an adjustable ring and VOILA! SUPER CUTE PUPPY RING AWESOMENESS! (Betty got her middle name because of my obsession with making button rings)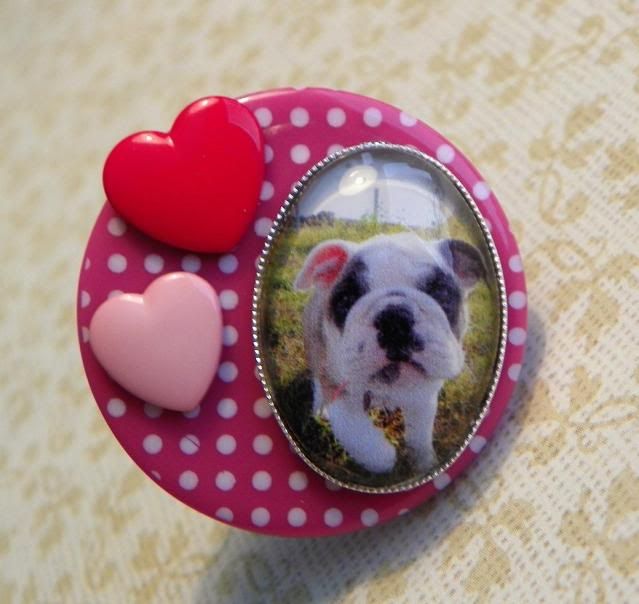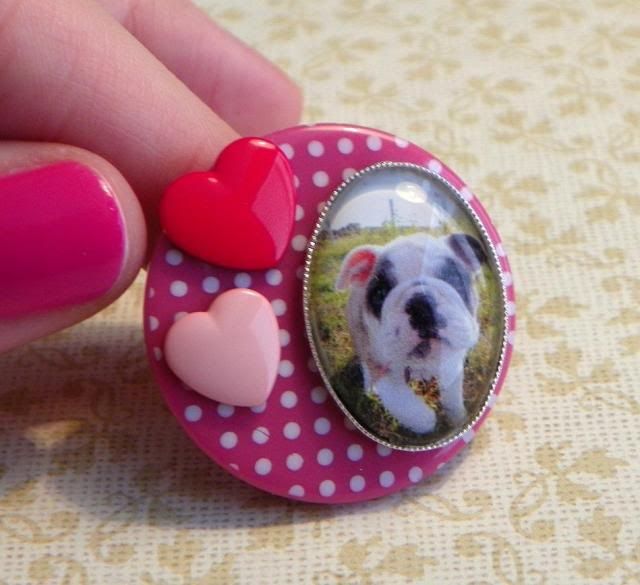 I am going to wear the heck out of that, I swear.
I also made some other button rings (or brooches... haven't attached them, yet).
I LOVE these sewing machines!: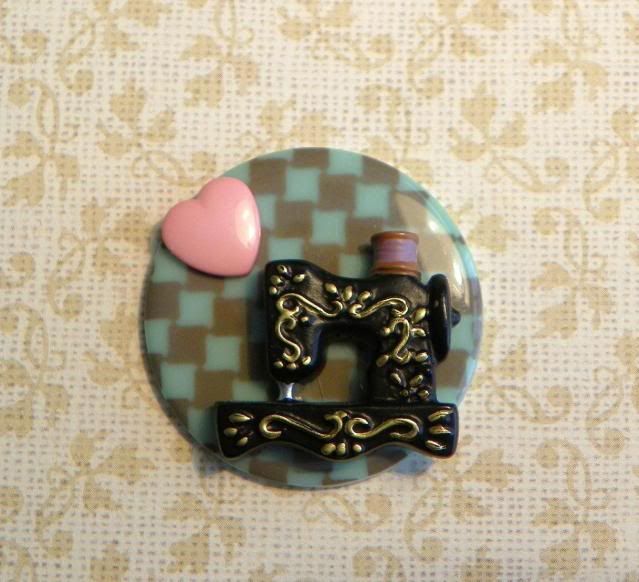 My boyfriend liked this one a lot: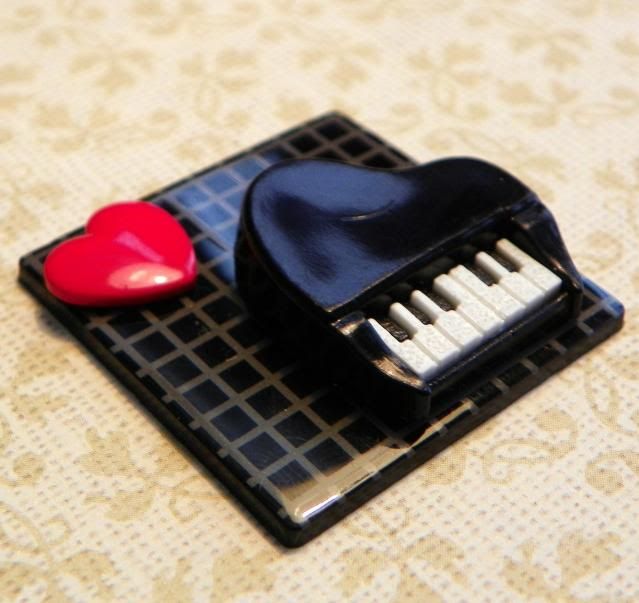 Zebra <3: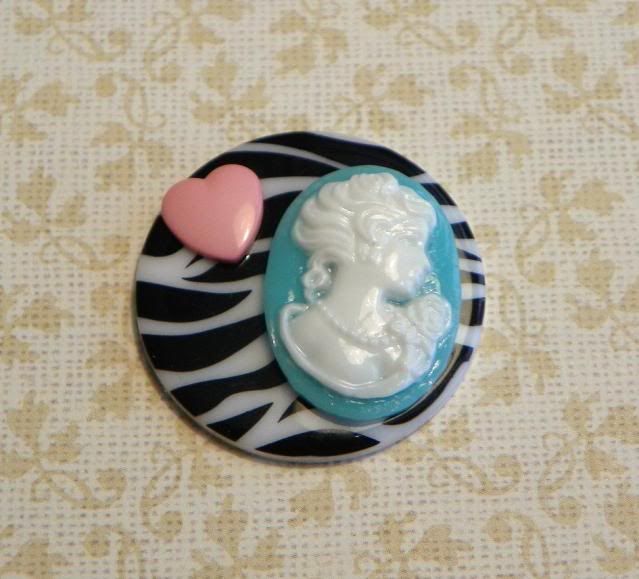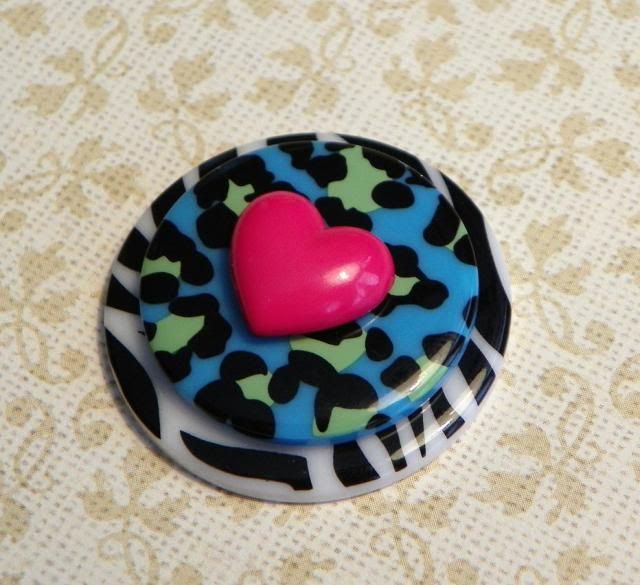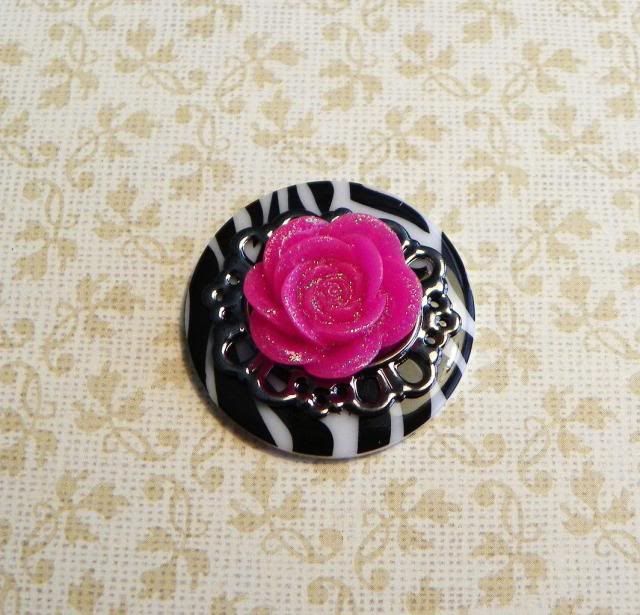 I've made well over 200 button rings thus far. I'm nuts.