I got my hoodie today! It is SO cute!!!
I had just gotten back from practice, so its just from the neck down, and the pink at the top is my shirt, not the hoodie.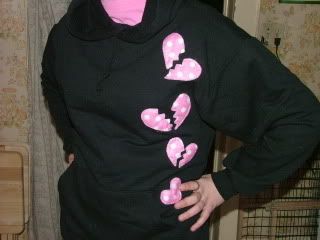 And this is me explaining how to take a detail shot to my mom. "here. zoom in on this. No. just THIS."