I received Package #2 from my FOC today. It's a fantastic purse!! I cannot believe all the lovely greens in this purse. Without further delay -
Here is the purse (yea, I hung it on hubby's shepherd's hook, don't tell him!):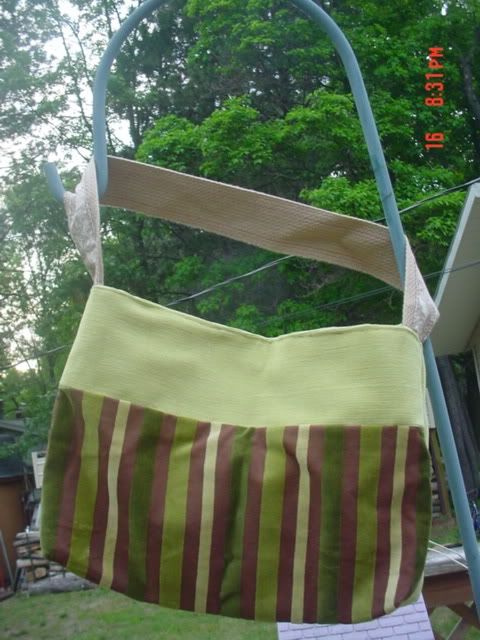 Here is a close up of the strap, cuz I love it so much - I would have never thought to do something like this!: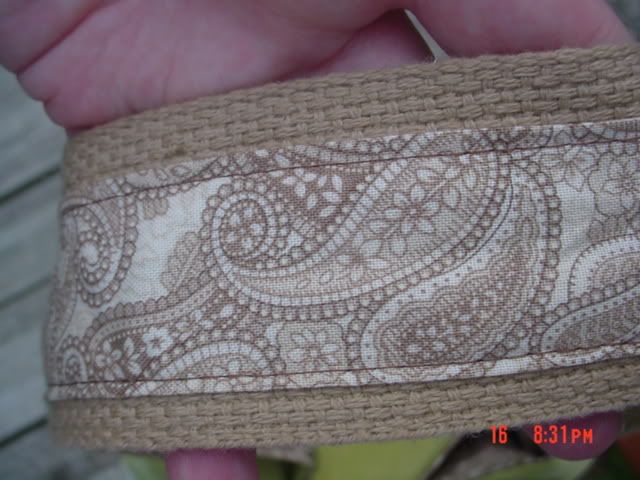 And inside was a little zippered pouch! Okay, not so little, it's about 6x5, I can carry lots of
crap
stuff in it!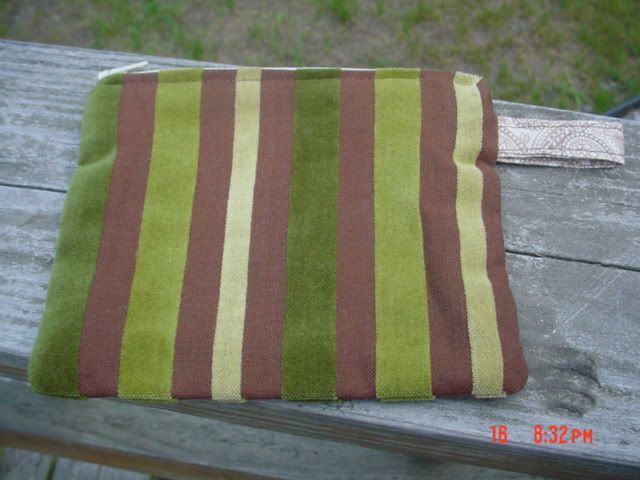 And lastly a shot of the fabric lining both purse and pouch and used on the handles of both: (love this color too):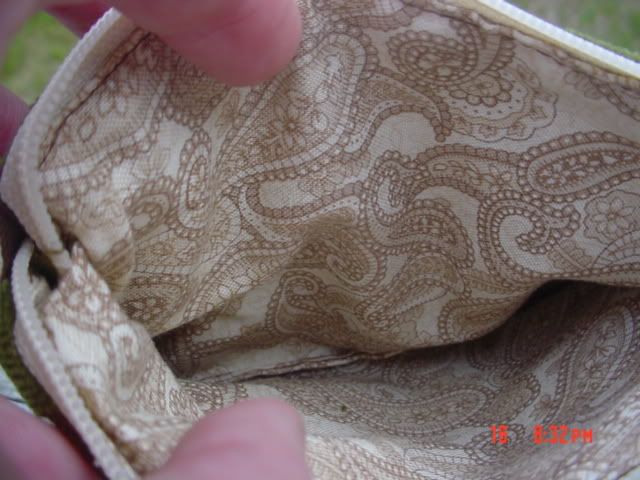 I have to go to a party tomorrow and guess what I'm taking?! Thanks FOC'cer!!!