Hi,
This a project thats been in the works for awhile, steampunk ipod speakers!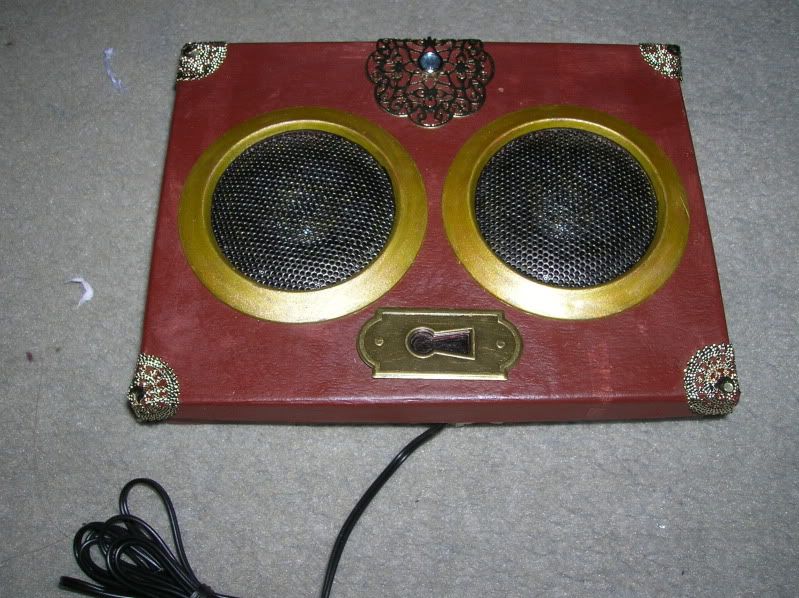 They started out life as these: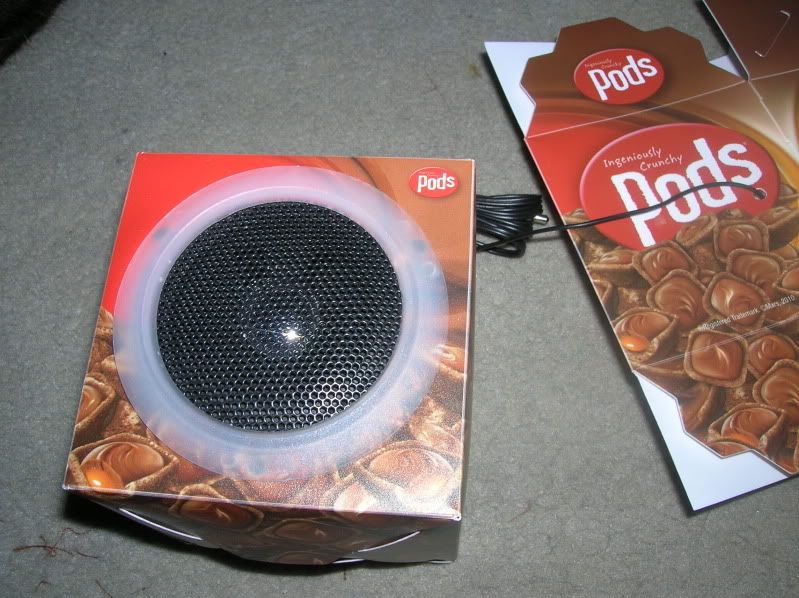 slightly ugly, fold-up promotional speakers I got free with purchase.
I liked them, but they just weren't for me, plus I've been dying to steampunk something for awhile, so I did. I used a plain gift box with a faux leather covering that I painted brown. The 'pod' speakers were easy to dismantle, they were held in place using a 'clip' system, so I just had to unclip them, cut two holes in the lid using the old speakers and a template and popped the speakers in. I cut a slit in the side of the box to allow the cord to come out, but mostly the cord lives inside the box as contained storage.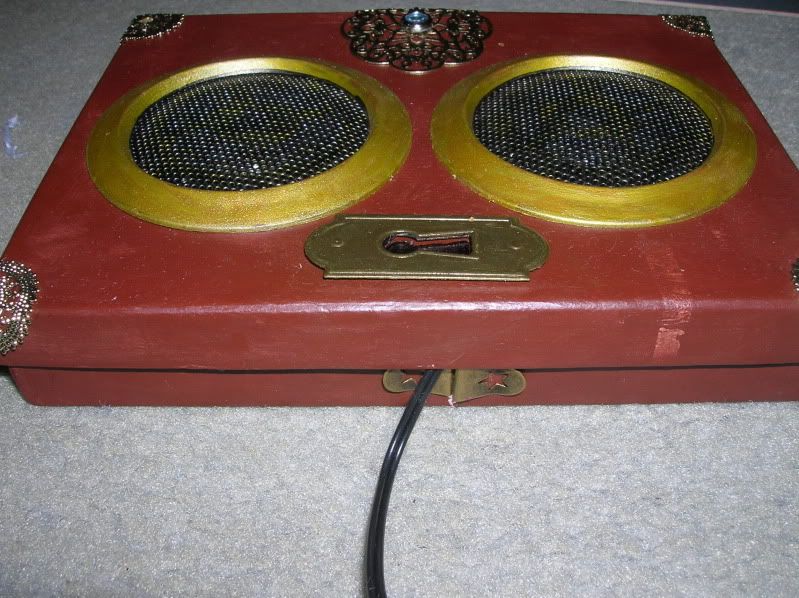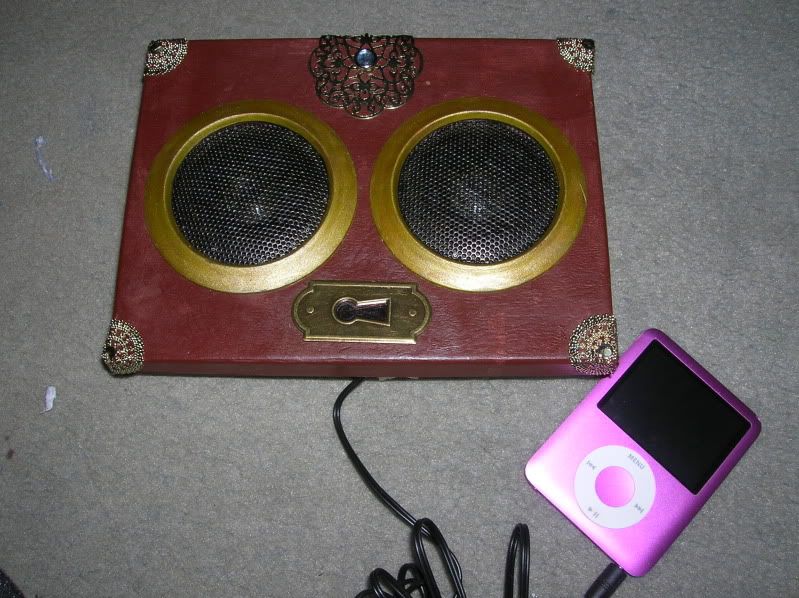 action shot!
I used old jewelry as the source for the 'filigree' pieces and gold pen to colour the surround.
C+C welcome!
-Ralph