I bought this Old Navy Dress which I love! It looks like this: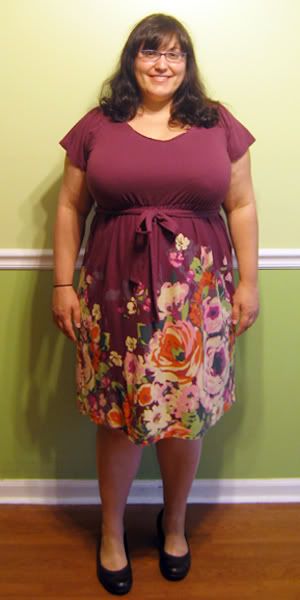 Unfortunately, the top of it keeps doing this:
I don't know what that's called, when the neckline has this strip of an extra layer of fabric behind it, but whatever it's called it just doesn't want to lay flat because the neckline keeps curling forward.
The options I've thought of are:
1. Every time I wear it, tape it with double stick tape and just take the tape out when I wash it and use a new piece next time I wear it.
2. Find thread that color and sew it down like a 1/4 inch in, being very careful to go exactly parallel to the collar so it looks intentional.
3. Some kind of iron-in permanent sticky stuff? Does that exist?
I do have a sewing machine, but I'm at the "can hem a pair of pants" ability level. I'm afraid with option 2 it would maybe still keep flipping up, but I'm not sure. And for number 3, I don't want it to look all puckered or bulky.
If you can help me with this I will be forever grateful! Thank you!