So, I had been looking all sorts of places for a makeup mirror, but I couldn't find any that were sufficiently pretty that I could afford. So I decided to decorate my own.
Here's what I used: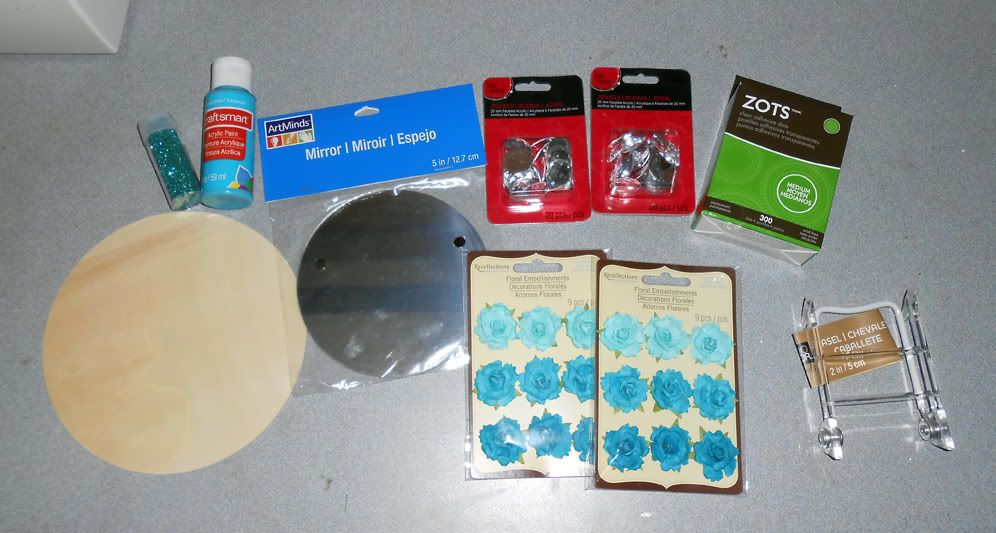 Wooden disc, mirror, paint, glitter, flower embellishments, jewels, glue dots, and a little easel stand.
And here is the finished product: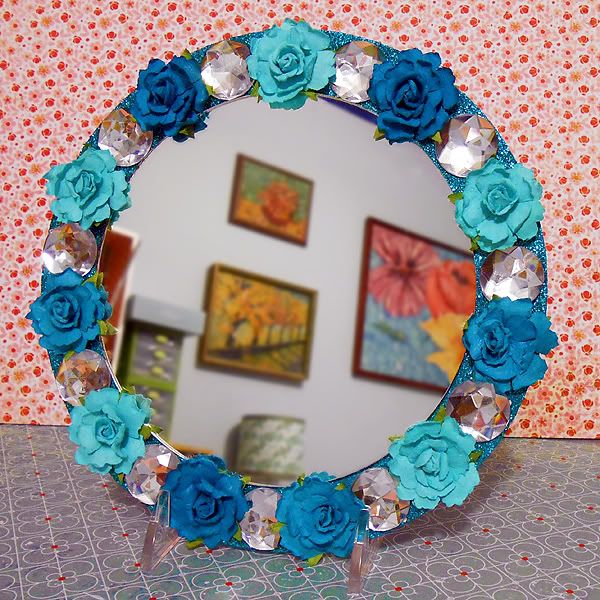 Close-up:
And the stand it's on is adjustable so I can angle it however I need. Thanks for looking!