While I should have been working on AP US History homework today, I chose to make pretty things instead. Who needs history, anyways?
The first one is silver colored chain with a black/white resin pendant I bought. I was concentrating and trying really hard to actually get a shot of my neck instead of my chin, since I didn't use the help of a mirror to see the viewscreen.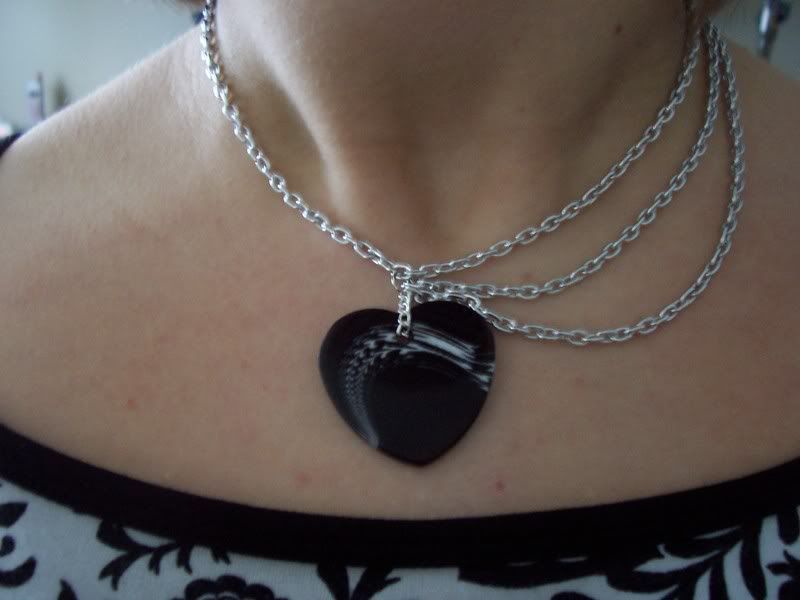 This next one is an amazing stone pendant from Blue Moon beads, with the same type of chain as above. I thought to use a mirror this time, so my neck doesn't look all strange from me having a hard time
Comments are appreciated!