I had a wonderful surprise waiting for me in my mailbox today! I received a gorgeous bag from monkey_girl, and adorable ribbon tied pouch, some delicious looking chocolate ( one of my ultimate weaknesses!) and it was all wrapped in a pattern, adorable:) I am convinced my package is in postal land, and not sure if it will ever make its way to its home, so I have been working on a replacement I will be mailing this week. I was a complete ninny and forgot to shoot pictures before its departure, that'll teach me. Onto my fabulous package...
This was my whole shebang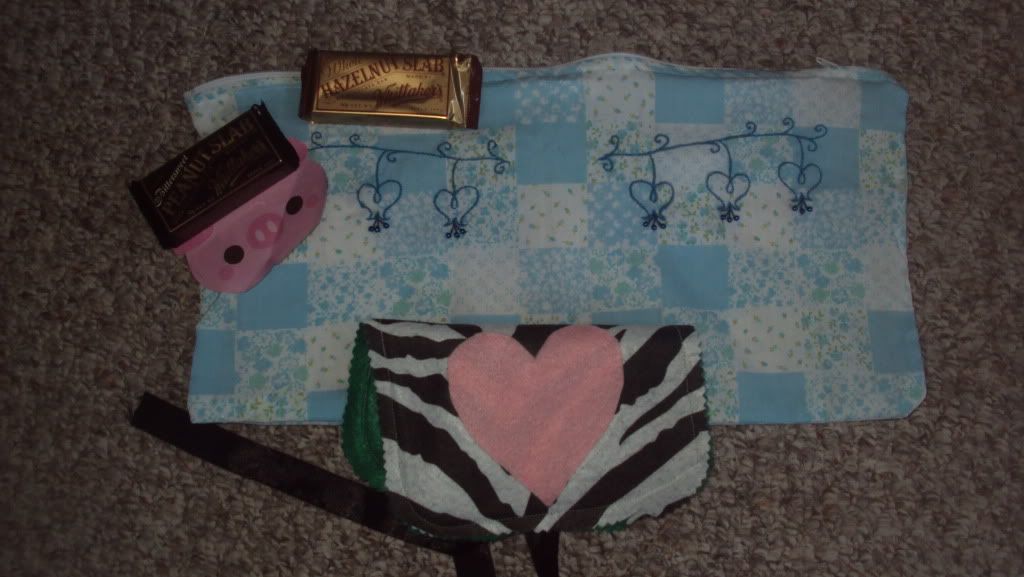 Now this is what I am thrilled to the max about... here is the gorgeous detail. It looks like bleeding heart, which is one of my favorite flowers!
My mini felt pouch is fantastic!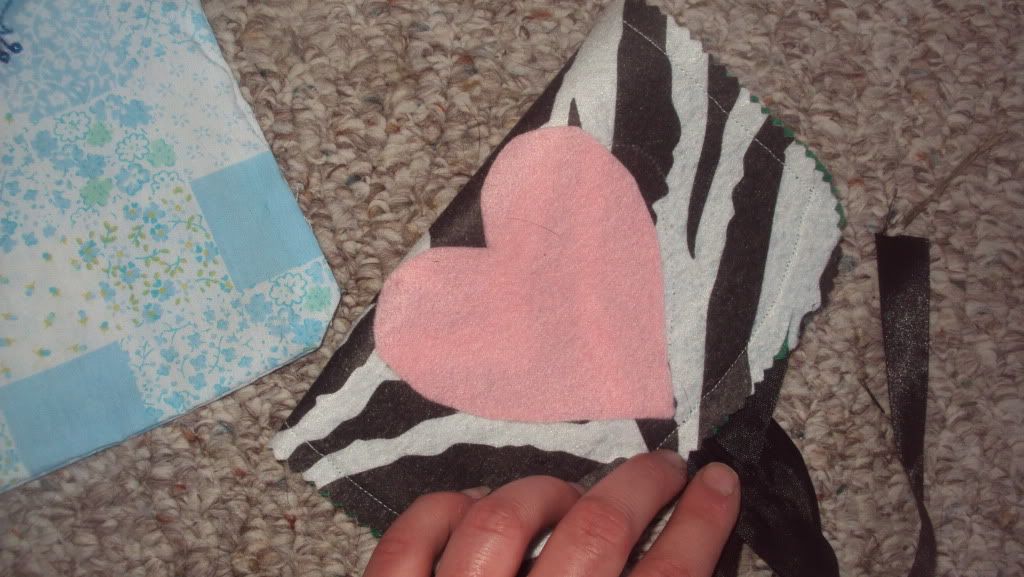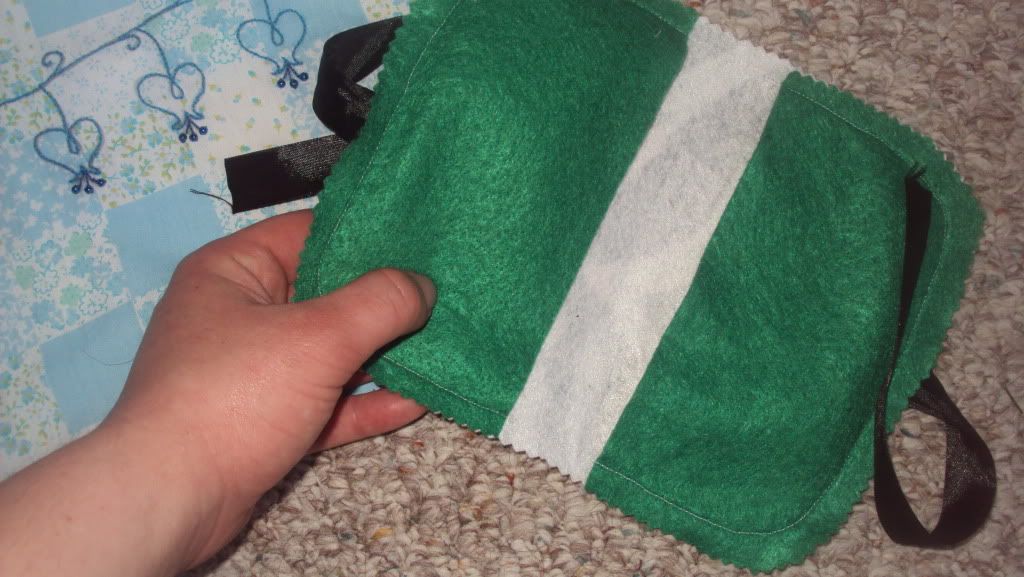 And this is a teaser of my replacement bag, because honestly we've been waiting long enough here
Teresa, Thank you so so much for your beautiful work and all of your patience <3