Dragon Con is a little over 2 weeks away! I can't believe I actually finished a costume WELL BEFORE the day before I leave. Typically I'm sewing/painting/sculpting etc the day before. Sometimes I'm hand sewing in the car on the way down. My friend is STILL finding red sequins from my Ruby slippers in her car 4 years later lol.
My friend proposed a group costume to myself an several other friends. She has this fabulous dress that she made, covered in red roses. We're going as a walking garden. Everyone picked a flower they liked best, and I went with Sunflowers since they are my favorite. Rather than cover my entire dress in sunflowers, I opted to go AS a sunflower. I sketched out my idea and went from there. I'm really happy that this pretty much looks like how I envisioned it to be. My only mistake, getting a closed bottom zipper when I meant to grab a separating zipper. I realized when it was too late and I had sewn and top stitched the zipper to the bodice *DOH*.
More photos can be seen here -
https://www.facebook.com/BenaeQueeCostumer/photos/?tab=album&album_id=1246626712043753
Edited to add photos of the completed costume and the entire group.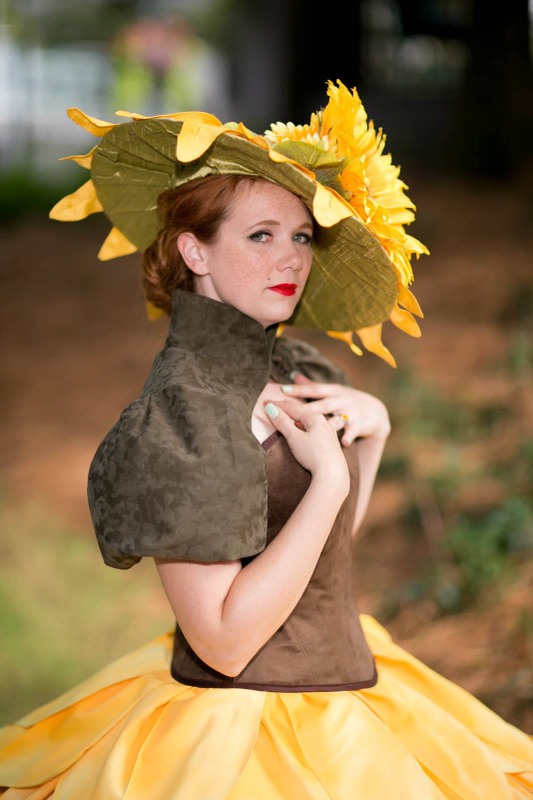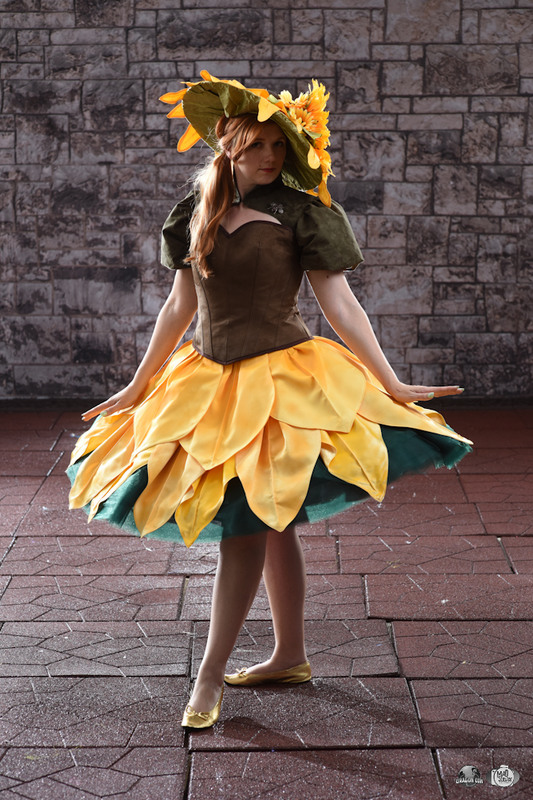 Just me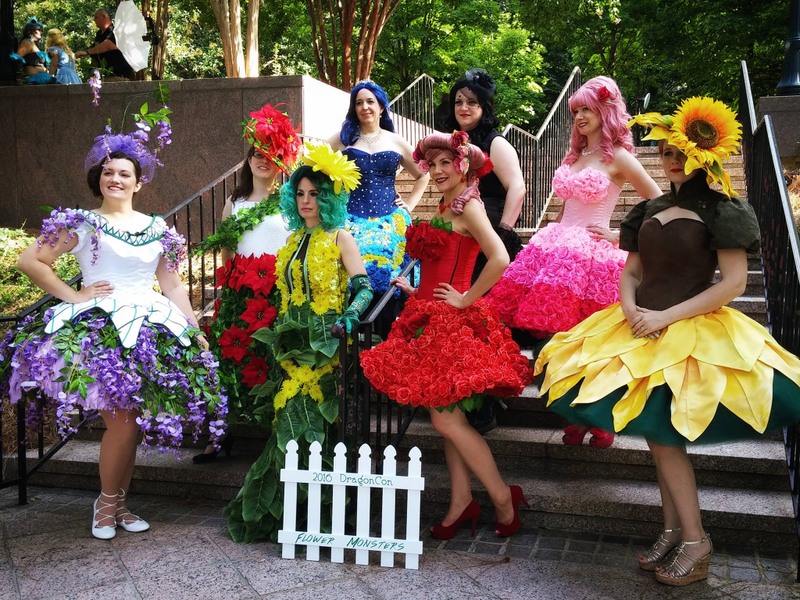 Our whole group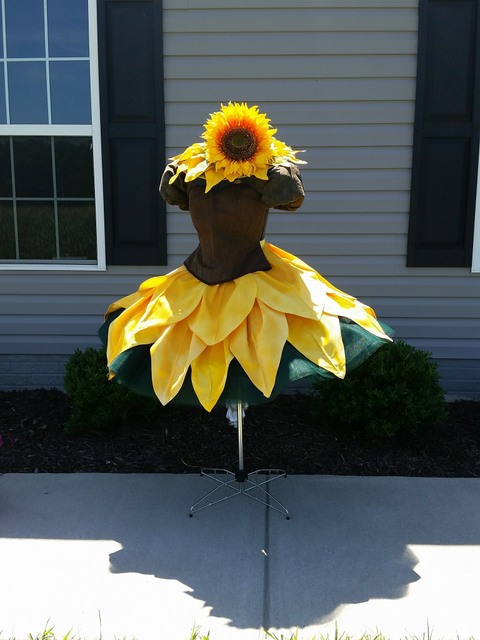 The bodice is pinned to the form, as I can not get it over the shoulders to put it on the form. Luckily I bend and flex better than the form and can get it on myself with no problems.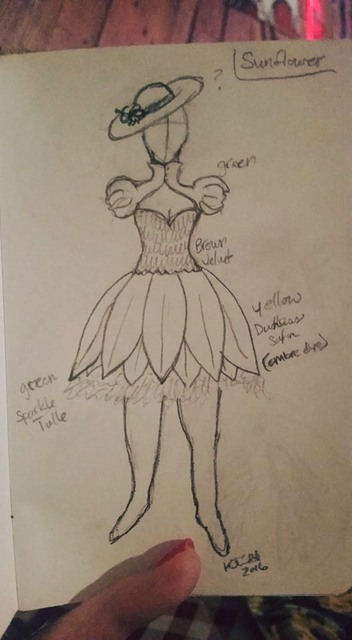 My concept sketch. Originally the skirt was going to have more of a romantic tutu look. I ended up going with the platter style (sort of) as it showed off the petals better and looked more like a sunflower. Otherwise it just looked like a oetal skirt and not like a flower at all.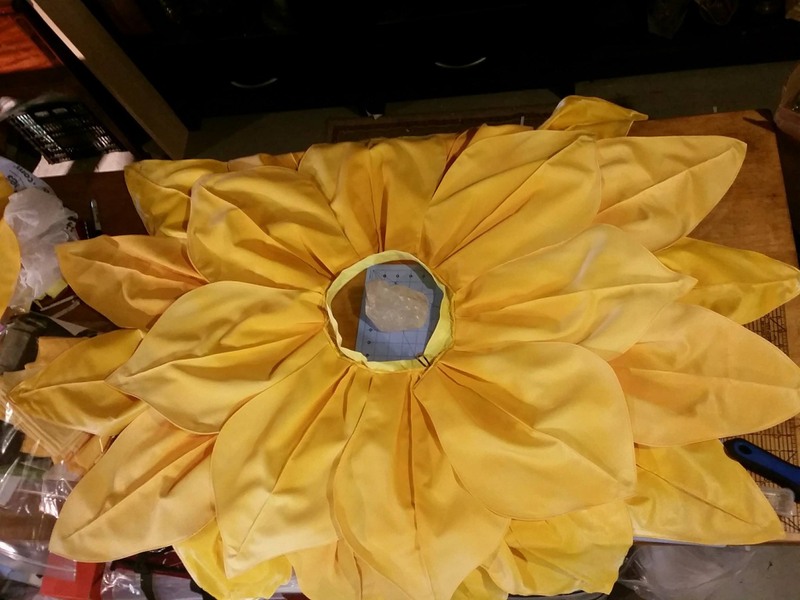 The skirt is a full circle skirt that looks like a sunflower when splayed out on the ground.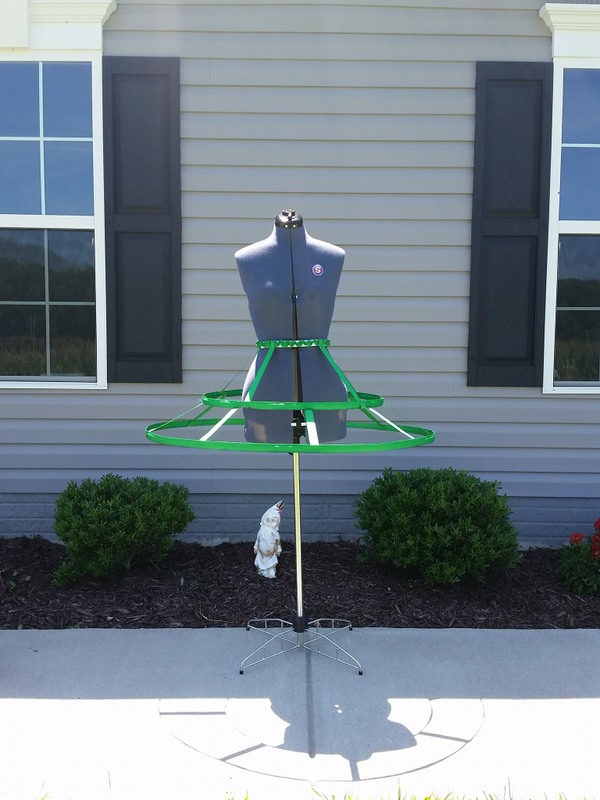 This is what holds up the petal skirt. I made a cage crinoline hoop thing using hoop steel that I had leftover from another project, and green grosgrain ribbon. I made a long casing for the steel to thread through, by sewing a narrow seam along the edge of the doubled up ribbon. I didn't want the white hoop fabric showing, so I did this. You then thread though how much you need, and sew it shut. I made two hoops, the top is 70" circumference and the bottom is 120". Each is joined by ribbon with about 6" between the waist elastic and the hoops themselves.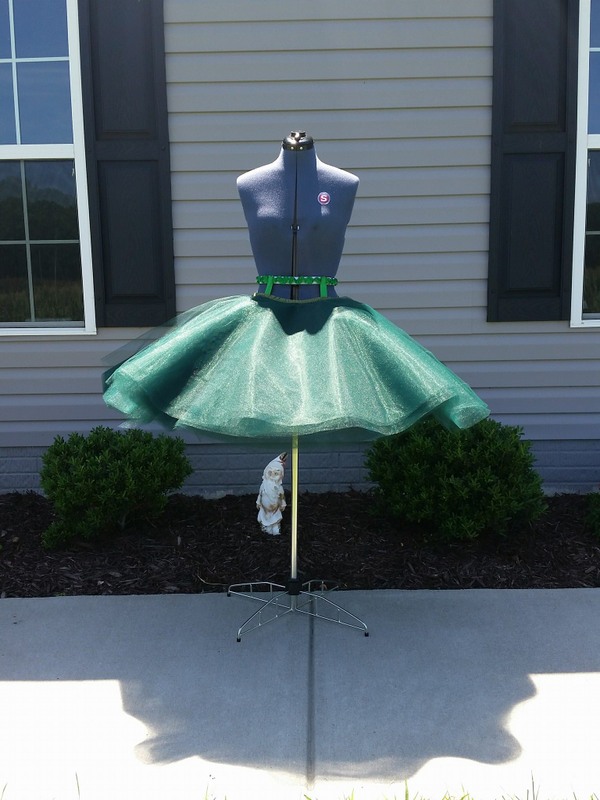 The petticoat is 40 yards of tulle made into 22 circles that are stacked on top of each other for super volume, but a smooth look.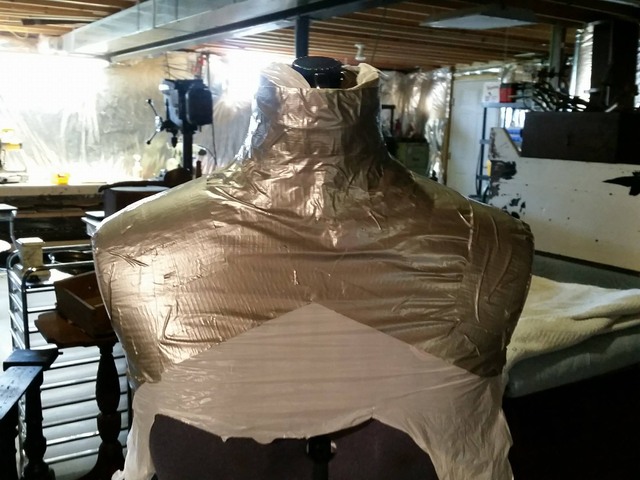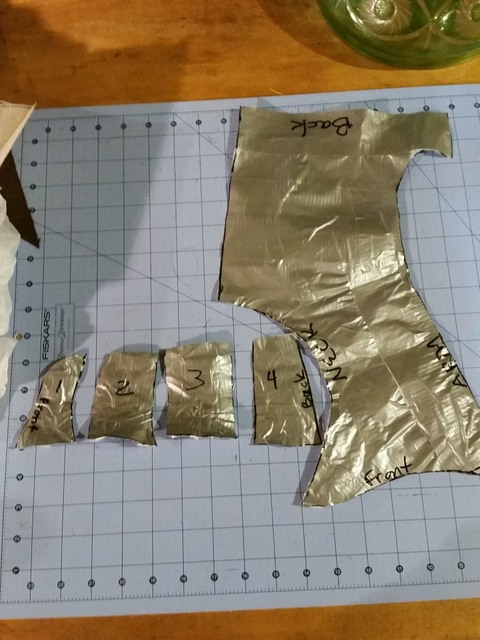 To make the bolero, I covered my dress form in a plastic bag and wrapped it up in Duct tape. I then drew on on the shape of the bolero and collar. I cut the duct tape off the dress form, down the center back and cut out my pieces to use as a pattern. This was then copied onto tracing paper and marks were made for cutting and joining of pieces.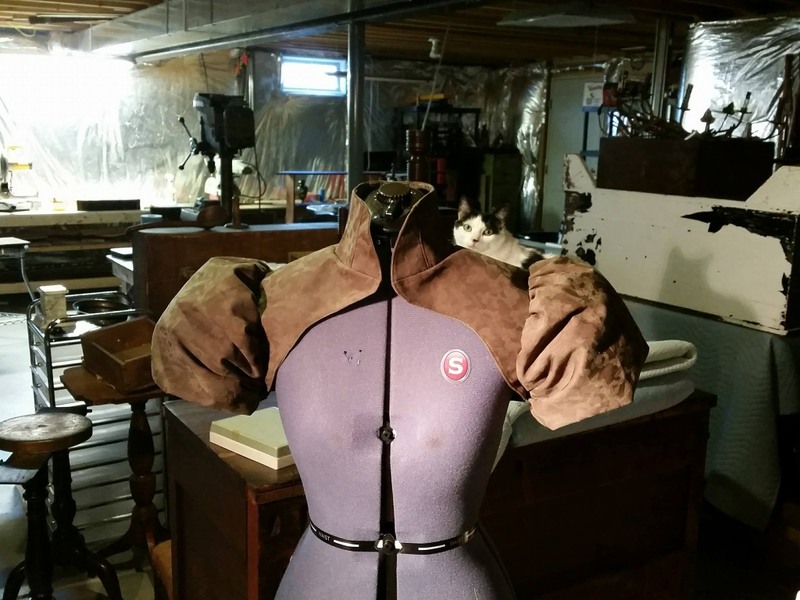 The finished bolero. It is fully lined and interfaced for structure. The neck has boning from the edge to the nape, so that the collar stands up on it's own and isn't floppy. The sleeves are filled with tulle for the puff, whithout weighing it down.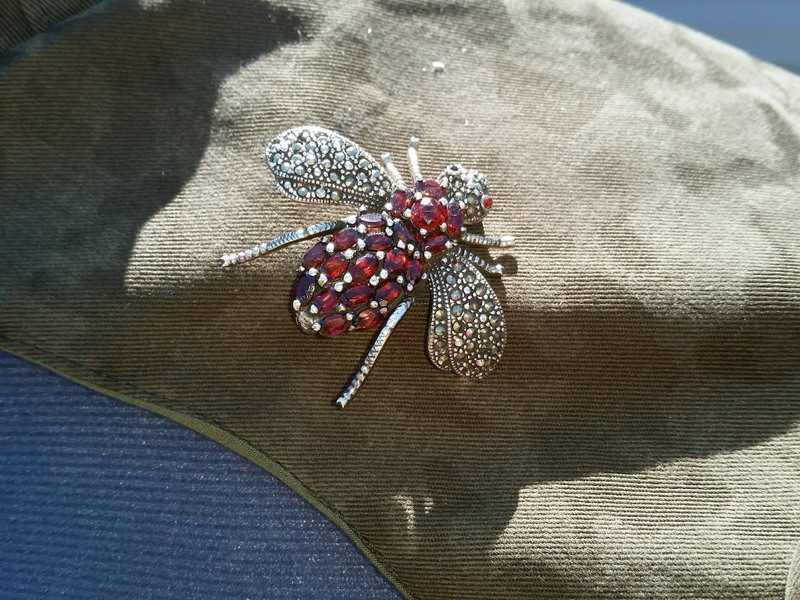 The final touch is a little bee pin from my vintage jewelry collection