Alpha Stamps
is now carrying little diorama boxes, and plenty of cool collage sheets to play with. I took a couple of the smaller boxes and made two little theaters. Each box was about 3 1/4" by 4 1/4" to start.
I call this one "The Lecherous King, Act I", because that's what it looks like this play would be about! I added some Dresden trim and a sea oat I picked up off the beach in Pensacola, Florida. (Note: the oat was actually lying on the beach, I did NOT damage a plant! That's a no-no.)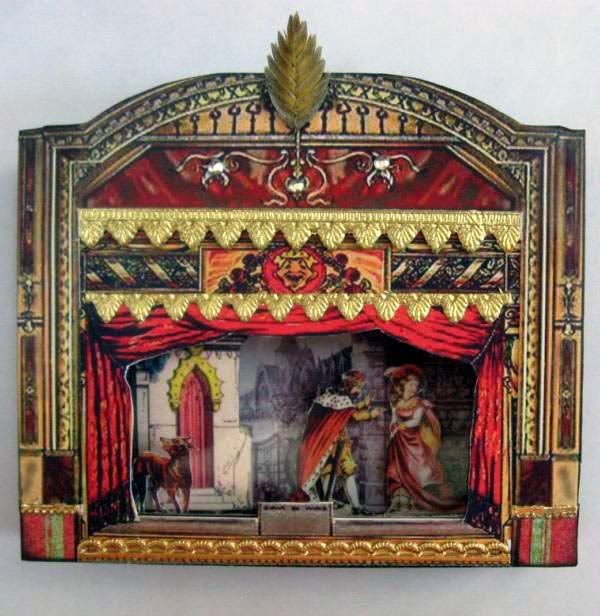 It's hard to take a really good picture of the interior because of the glass.
It's also a bit difficult to see the depth of these in a photo. This one has about 5 different layers so it's really dimensional.
Here's another one: "Circus Theater". It embraces my love for the clown.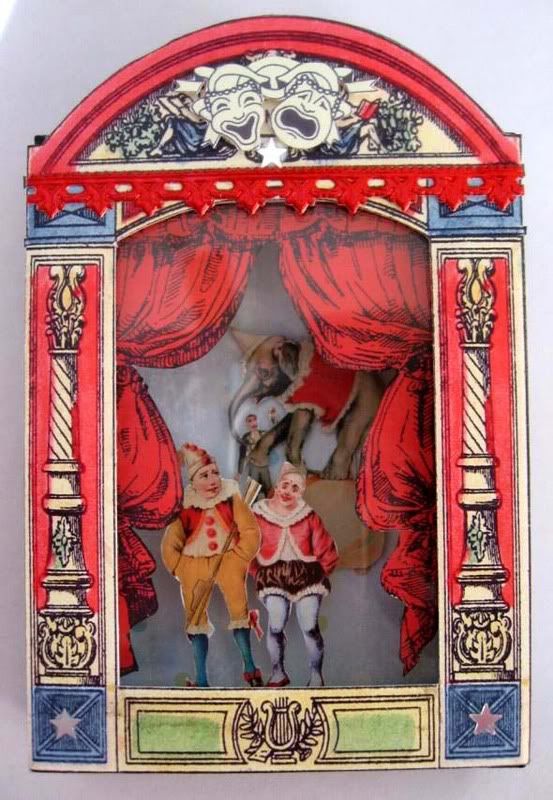 I also used a bit of Dresden trim on that one. I love how that little bit of trim really adds so much to a project.